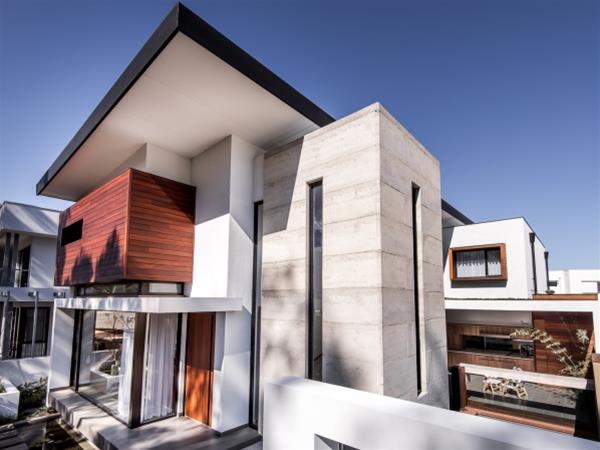 Designing our new Floreat show home for its relatively small, inner city suburban block allowed us the opportunity to conjure up some creative design solutions in response to the site conditions.
Details
Commercial:Building Designer,Designers
Residential:Building Designers
Description
This design has been named by some WA media as being one of the Top 10 New Home Designs in 2015.
Subtle but seriously clever surprises are peppered throughout the home such as an exposed concrete under-TV ledge. This wasn't just a design element added to the layout of the room .... upon closer inspection it reveals itself as being part of the slab from the adjoining level.
It was a conscious design decision to opt for a meandering journey downwards from the front of the home to the rear of the sloping site. This was achieved via a series of steps over several levels rather than to simply have a staircase that led down to the garage at the rear of the home. Combining this with a slight rise in the front elevation, afforded the rare privildege of having light in the rear basement by allowing the inclusion of some highlight windows.
Other great features of the home are it's fantastic solar aspect. It has amazing transitiion from the inside to out. The walls literally disappear through the use of doors that slide into the wall cavities to open the whole house up to the outdoors and the Void space works exceptionally well in this home as it is used to separate and define spaces rather than present itself just as a Void.
Featured in
'The Weekend West' as one of the Top 10
New Home Designs in 2015
Location