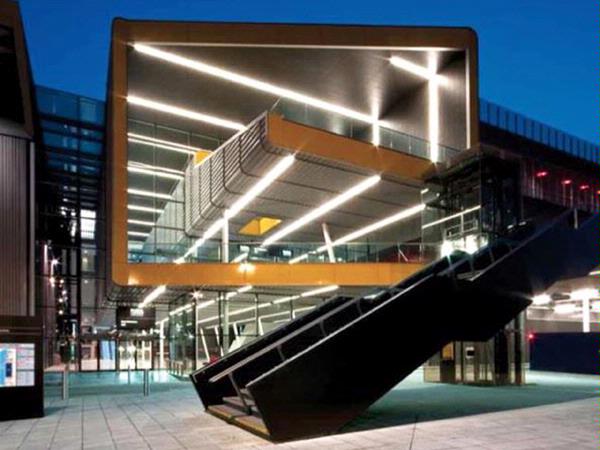 The M-Series by SELUX is a modular range of linear luminaires that can be connected to create various forms and long lines of light.
Details
Commercial:Workstations,Architectural Lighting,Furniture - Indoor,Joinery Systems,Kitchens,Lighting,Reception Counters,Roofing,Smart Technology,Surfaces
Description
The M-Series by SELUX provides seamless, continuous lines of light. The growing trend in creating lines of light is fully recognized in the M-Series through the large range of styling options and control systems. Available in three widths, 60mm, 100mm and 150mm the luminaires are sure to suit any interior application or architectural geometry (with the option for length customization if needed).
The overlapping feature allows the system to have no "dark spots" ensuring a seamless, continuous line of light. Control wise, the system can be dimmable for fluorescent lamps and the new LED version has RGB colour-change options.
For more information about this series, or similar products, please contact HALO Lighting.
T: (08) 9221 5544
halolighting.com.au
Related
Weplight & Graypants - Green Design 2012-2013
Schmitz Gypsum Lighting Collection
Innermost - The Decorative Range
Atelier Sedap - The Down Light Series
Antonangeli | Dix Heures Dix | SELUX and more…
Location