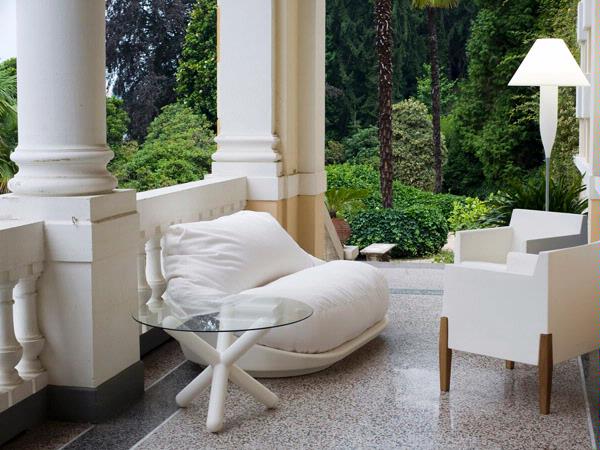 The Terrace Gardener 2010
Details
Commercial:Furniture - Outdoor
Description
One range of products that features heavily at The Terrace Gardener, are those from the Italian company, Serralunga.
The Terrace Gardener owner Des Barbera's enthusiasm for the range stems from its quality and versatility.
Serralunga has developed a close relationship with top international designers and architects to produce an innovative collection of forms and interpretations of the plant pot.
In this process, the ordinary has become the extraordinary, reinventing these objects to a life of their own where the original purpose of holding a plant is almost of secondary importance.
Serralunga has extended this philosophy to the design and production of chairs, tables, lamps and lounges, which complete the outdoor environment.
The range is intended for use in gardens and courtyards, parks and public places and is visible throughout restaurants, hotels, airports and exhibition centres around the world.
At the 2009 Salone Internazionale del Mobile (International Furniture Fair) in Milan, Serralunga released new furniture items ready for the summer including Kubrick, an armchair in polyethylene and wood; Hug, a two-seater cushion lounge for casual poolside living; and Pile Up and Toy, small tables to complete the setting.
Location
Address: 129A Waratah Avenue,Dalkeith,WA,6009
Phone: (08) 9386 4499
Email: [email protected]