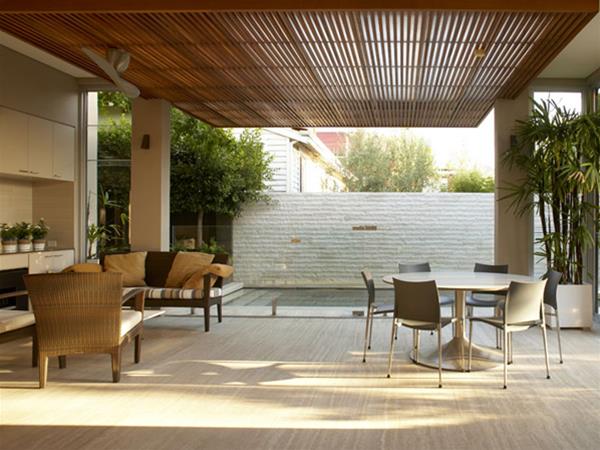 Ross McAndrew Architect drew on a wealth of ideas to create this home in Cottesloe.
Details
Home Design Type:New Home
Description
Designed for a family of four, this new three-bedroom, four bathroom home makes optimum use of a 510 sqm split level block in Cottesloe WA. A second story occupies the front of the building, while a drop in land towards the back allows for higher ceilings in the living areas.

The use of custom made, commercial-height glazing in the dining-living room, and a teak sky-light effect of the courtyard ceiling, makes visitors in the outdoor area, feel very much a part of the interior living space. Of similar importance was the involvement of the Kitchen in the entertaining area, creating a more welcoming and family- friendly layout.

Wide open walkways provide sufficient space for the family's art collection, as well as an impressive Music Room with wall-length windows and sheer chocolate curtains, creating the perfect backdrop for a collection of string instruments and antiques.

Related
Location