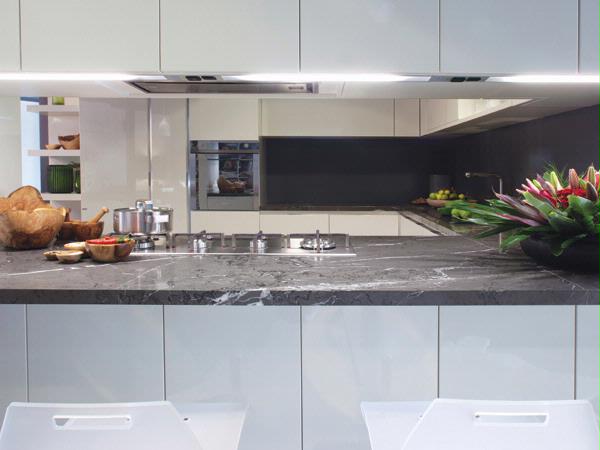 Scavolini Claremont Scenery
Details
Description
Industrial designers King & Miranda from the UK have designed a distinctive kitchen for Scavolini with a unique 'mirage' partition with sliding glass panels.
The mirage can be complemented with a high-tech boiserie with shelves and sliding panel to create a living zone alongside the kitchen. The smooth lines and integrated handles create a streamlined modern kitchen.
This kitchen has a high-gloss lacquer finish in a cream tone and a stunning benchtop in grey marble. It also features automatic closure systems, in-built lighting and a unique storage system to make every space functional.
Related
Scavolini Claremont Focus
Location