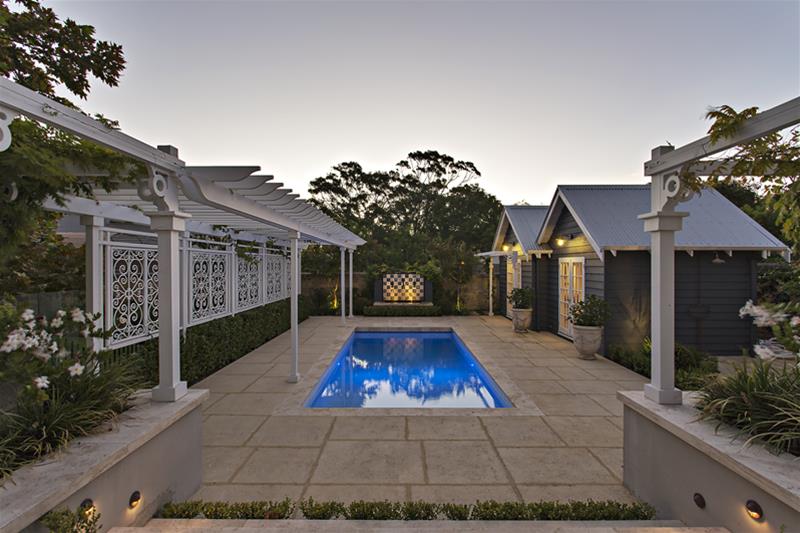 Old World Elegance and Style… Classic garden style with emphasis on axis and symmetry
Details
Description
Many elements were custom designed and hand selected to complement the house and garden's elegant theming including:
- Custom designed arbor (with ornate filigree)
- Gazebo (of a style to match the arbor)
- Copper shower by Robert Plumb
- Water feature with fish spouts and decorative tiles
We retained the original arbor axis, turned the potting shed into pool house, and continued the original axed and grouted limestone pavements into new garden areas in order to create continuity and form a solid relationship with the existing surrounds.
The pool area was to be a focal point at the end of the vista from the residence. It was designed to complement the existing landscape and connect all the garden areas together, creating a timeless and unified space. An insitu limestone pour was selected for this purpose (finish was axed and grouted).
The proposed plant selection had to tie in with the theme of the existing garden so floral, classic/cottage style plants were selected to complement.
Related
St Mary's Cathedral Project
Location