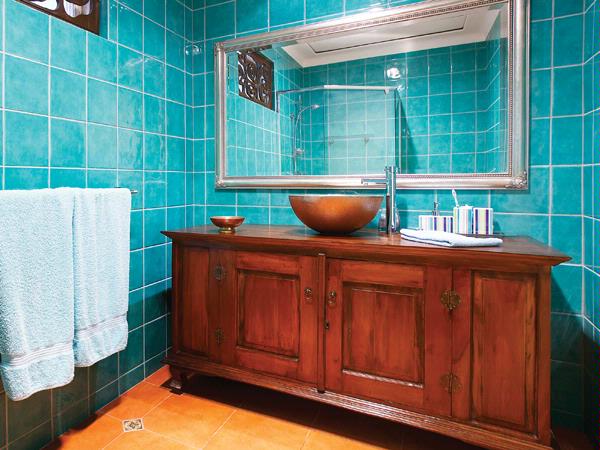 WA Assett The Bathroom Renovators 2008
Details
Description
WA ASSETT The Bathroom Renovators turned this ageing bathroom into a bright and modern space.
The design needed to be simple and striking. The client wanted a spacious bathroom with Mediterranean influences, using bold colours and floor-to-ceiling tiles.
The bathroom was completely gutted, including the removal of the bath. A recessed wall cabinet under the window was removed and bricked in and the vanity repositioned opposite the shower.
The shower screen – a Mirage 3050 with perimeter frame and diagonal access pivot door – creates the illusion of added space.
A standout feature is the copper and brushed silver basin, which sits high on the free-standing timber vanity. This focal point is complemented by the thick-framed silver mirror, the framed shower screen and the chrome tapware.
These modern, metallic accents combine well with the bold tiles, including the randomly placed tozettos (feature floor tiles).
Location