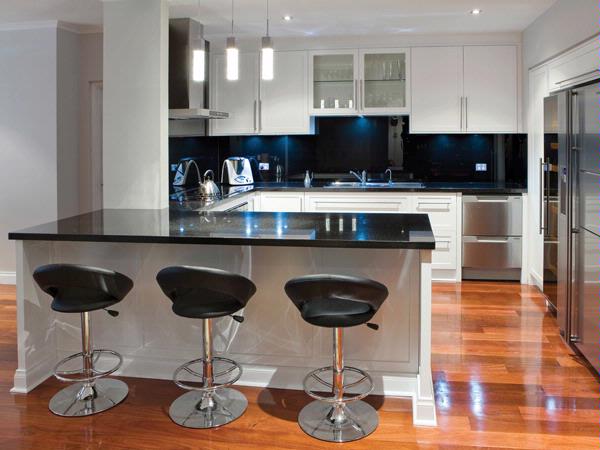 Details
Description
With no natural light, this kitchen was designed with a specific focus on lighting.
The Fagor induction cooktop, wine cooler and black Galaxy granite are well-suited for the home entertainer. Easily accessible
storage was also important to the client, and drawers below the sink were added specifically for this purpose.
The kitchen is packed with special features, including pull-out bottle and spice racks that make cooking that much easier.
Shaker doors with a satin lacquer finish make this kitchen a stylish and timeless feature in the home.
Related
Location