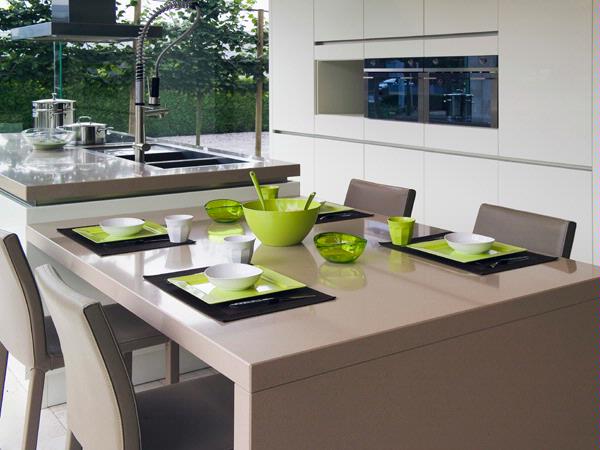 With access to superior products like QSTONE, JH Wilberforce can add a touch of class to any commercial interior.
Details
Commercial:Doors,Kitchens,Stone,Surfaces
Description
After more than 70 years in the cabinet making industry, JH Wilberforce is one of WA's most experienced companies in what is a highly specialised field.
The company has also developed rewarding relationships with a vast retail and manufacturing customer base across Western Australia.
Representing many leading, international brands, JH Wilberforce is always striving to meet market demands by providing innovative products for both commercial and domestic applications.
One such product is QSTONE – a quartz-based, engineered stone with a palette of 26 colours to suit all interiors.
QSTONE is extremely durable, hardwearing and stain resistant to most products including fruit juice, coffee, tea, wine, water-based markers, liquid food dyes and even nail polish and nail polish remover.
Its amazing physical properties also make it waterproof and resistant to frost, scratches and corrosion, while a low absorption rate means it's ideal for use in food preparation areas.
Available in three thicknesses, QSTONE can be used on both horizontal and vertical surfaces from benchtops, splashbacks and flooring, to wall cladding, shop fitouts and other commercial applications – you're limited only by your imagination.
And for peace of mind, QSTONE also comes with a 10-year warranty so you're guaranteed a beautiful, natural stone look for the long-term.
Related
Location