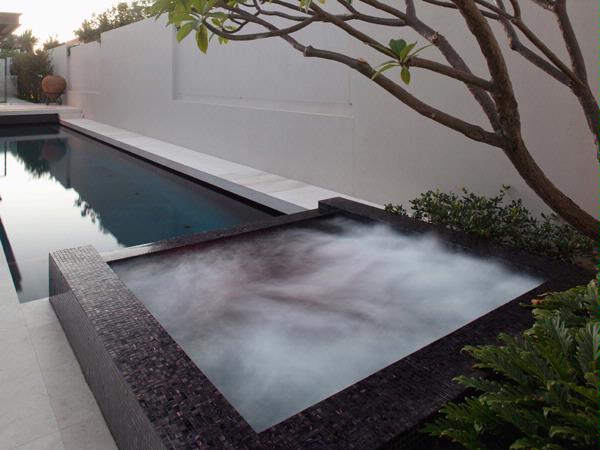 An unwavering 'can do' attitude and individualised service makes Exclusive Pools an industry leader.
Details
Description
Established in 2003, Exclusive Pools has won more than 50 industry awards including five gold awards at the 2010 SPASA Awards of Excellence, and the Pool of the Year Award. Not a bad feat considering the company only likes to create about 30 pools per year.

The team members find that by working closely with architects, builders and landscape architects, they can really deliver the 'wow' factor.

The award-winning results come from teaming up with other professionals who are the best in their field.

One project, shown here, is a lap pool finished with a dark Rainbow Quartz plaster interior. It features mosaic tiles to the water line of the pool and spa, while LED lighting helps to create different moods to suit the occasion.

Designed in conjunction with Taylor Landscapes and Shayne Le Roy Design, the pool is a visual asset to the home.
Location