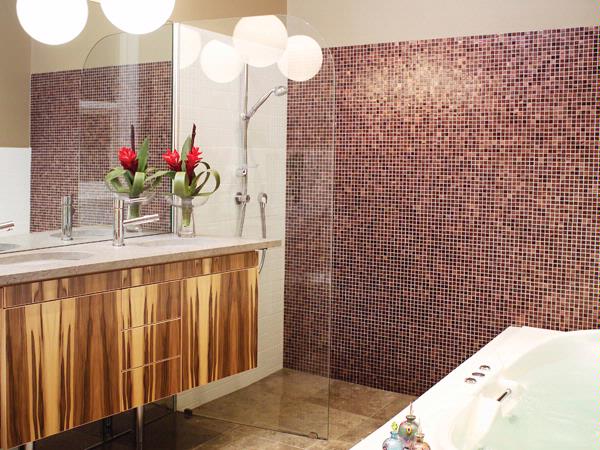 ID Interior Designers 2007
The illusion of space is achieved through a clever combination of materials in this contemporary bathroom.
Details
Description
The bathroom was to have contemporary appeal but remain timeless to fit in with an older style home. The owners wanted a design that was different to others and created interest.
A very figured and dominant timber veneer was used for the cabinetry to balance the dark glass mosaic feature wall and create another area of visual interest in the room. An angled vanity cabinet and shower recess were employed to create the illusion of space. The vanity cabinet was lifted off the ground to be floating, and the the toilet plumbing is concealed in the cabinet. All the tapware is simple and minimal. A mirror runs right down to the benchtop, and another is under the cabinet stretching to the floor, enabling more floor area to be visible and more reflective clean surfaces.
Related
ID Interior Designers Mount Lawley
Location
Address: 4/11 Whipple Street,Balcatta,WA,6021
Phone: (08) 9240 6776
Email: [email protected]