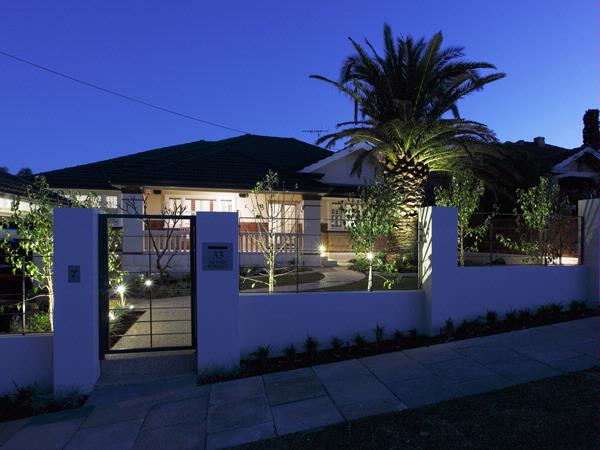 Addstyle Master Builders Floreat Home
Details
Description
The owners wanted to turn this 1930s Californian bungalow into a large, contemporary home while retaining the key characteristics of the original.
Design consultant Simon Pullen worked with the family and the Addstyle design team to plan and create a concept that turned this vision into a reality. It was then up to the construction team to go about building the home.
The home's front facade was retained and some of the existing rooms were renovated, bringing them up to the standard of the new extension.
The house was re-roofed and the existing 'back kitchen' was converted into a foyer, which opens up into the large extension. This space consists of an open-plan kitchen, dining and family room with aluminium bi-fold doors that open out onto
a decked alfresco area.
The family room also leads to an extensive kids' zone, which includes an activity room, two large bedrooms, a bathroom and separate toilet.
While the extension boasts modern features such as frameless shower screens, stone benchtops and stainless steel appliances, the 1930s characteristics of the existing home have been carefully integrated.
Ornate doors were incorporated, ceiling heights maintained and jarrah floorboards were installed, creating the perfect blend of old and new.
Location