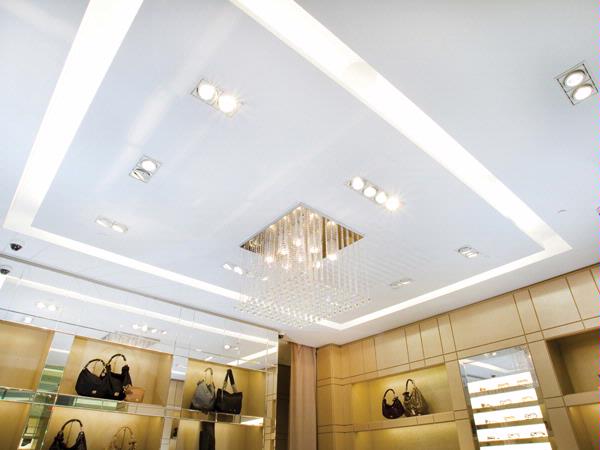 This year, Radiant Lighting completed construction of a showroom dedicated to retail lighting solutions, in which to showcase lighting manufacturer Ansorg's dedication and expertise in the field.
Details
Description
Ansorg creates energy-efficient luminaires with a core competence in retail lighting solutions. The Ansorg showroom has been fitted out with some of the latest lighting technologies and wired to a C-bus control system, enabling the team at Radiant to create different moods and atmospheres, demonstrating the effects of clever, well-planned lighting design.
The completion of the Ansorg showroom takes Radiant Lighting's showroom space to in excess of 1000sqm, with areas dedicated to showcase smart, functional, energy-efficient lighting design, plus a full-size, operational home theatre featuring some of the latest LED products.
Radiant Lighting's strategic selection of lighting brands allows the team of professional designers to assist in offering lighting solutions across a broad range of projects, including retail, hospitality and multi-residential projects, to name just a few.
Related
Location