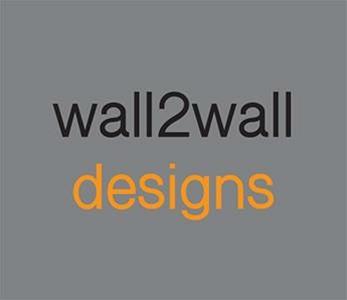 Wall2Wall Designs - Residential building design
Wall2Wall Designs is a residential building design company in Australind near Bunbury, WA. Extensions, renovations or new builds.
Details
Residential:Building Designers,Architects,Builders,Custom Design & Build,Renovator
Description
A bit about me……..
My name is Lisa Weir. I am a UK Chartered CIAT (Chartered Institute of Architectural Technology) Architectural Technologist based in Australind near Bunbury, South West Western Australia specialising in all areas of residential house design.
The first 10 years of my career in the UK was spent working for a RIBA (Royal Institute of British Architects) registered practice in the south of England. This practice specialised in residential housing developments and it was during my employment with this company that I studied for my degree 'BA Honours Degree in Architectural Technology' passing with a 'First-Class honours'.
Since moving to Australia in October 2015, I have been employed by two registered Australian architectural practices in Canberra and Bunbury. It was during my time in Canberra that I decided it was time to take the plunge and set up my own residential house design business, 'Wall2Wall Designs'.
Registered practice with CIAT - Chartered Institute of Architectural Technology.
Member of HIA - Housing Industry Association.
A Chartered Architectural Technologist is a qualified architectural professional offering an architectural design and manage service from inception to completion whilst abiding by a set of professional ethics in the CIAT Code of Professional Conduct.
My qualifications……..
Southampton Solent University - BA Hons Degree in Architectural Technology 2010 – 2014
The Arts Institute at Bournemouth University - HNC – Spatial Interior Design 2002 - 2004
What I can do for you...…….
• Building from scratch?
• Thinking of extending the family home to accommodate your growing family?
• Want to renovate and refresh your property?
• Need existing plans & elevations drawn up?
• Professional 'flipping'.
• Have a plot of land that you are struggling to sell? Why not try selling it with simple concept plans.
• Drafting / Contract work.
• 3d Sketch-up modelling.
If your answer is yes to any of the above, give me a call on 0498753543 or send an email to: [email protected]
My experience……..
• Single storey, two storey and townhouses
• Single bespoke residential dwellings, multi-unit residential dwellings and apartments
• New builds, extensions and refurbishments
• Space planning and interior design
• Small, complicated and difficult sites such as unlevel sites and sites with trees
• Social housing including 'Lifetime Homes' and fully accessible housing.
• Commercial units
What I will do for you as your designer……..
Deciding to build from scratch or renovate your home can be a very daunting thought, especially when it comes to the planning process with your local planning authority. This is where I come in.
During the first meeting we will have, I ask that you bring any photos, magazine clippings or images of what you would like to see designed so that I can start to develop a brief and get a good understanding of what you want to achieve from this process. All designs are developed on an individual basis and no two houses are the same. No cookie-cut houses here thank you!! Whatever your end goal, I can help you achieve it and the service you will receive from Wall2Wall Designs will be tailored to your individual needs and aspirations.
After the initial meeting, I always like to do a site visit with my client which is completely free of charge. I am happy to travel so distance isn't a problem. The site visit is to assess the site for varied ground levels and/or trees on site that could potentially affect the proposed designs, taking into consideration potential bush fire hazards. By doing the site visit, I am able to assess the orientation of the site so I can maximise the northern sunlight and potential views within the overall design.
Once the site visit is complete, a fee proposal will be prepared with a breakdown of work to be completed and fees. The fees will be based on an individual basis and will be a fixed amount agreed within the fee proposal so that you do not have the worry of any fees increasing during the design process. The overall process will also be broken down into instalments for payment so if at any point your project is put on hold, you will only be invoiced for works completed up to that point.
With over thirteen years of architectural design experience, you can be confident that together, we can create a home that is functional, aesthetically pleasing and thermally efficient keeping your future utility expenses to a minimum whilst creating a comfortable living environment throughout all seasons.
Services provided……..
• Free initial site meeting and preparation of design brief.
• Concept Designs – simple sketches based on the brief.
• Design Development and Development Approval Application – plans, elevations and cross sections based on the agreed concept designs to gain a DA approval from your local planning authority where required. This level of documentation would be sufficient for preliminary builder's estimates.
• Building Approval Application – detailed documentation for a Building permit based on the approved DA application to gain a building approval for construction. A builder will need to be appointed prior to submission of these documents.
• Submit and monitor planning applications.
• Liaise with builders, specialised consultants/engineers, interior designers and sub-contractors and regulatory authorities.
• All designs comply with Australian Standards and local building codes.
• Optional 3D sketch-up model.
Related
Location
Address: 25 Parkfield Way,Australind,WA,6233
Phone: 0498753543
Email: [email protected]