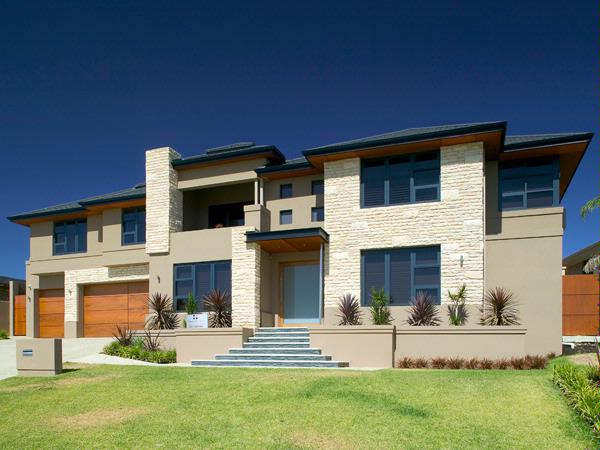 Shane Le Roy Design Kardinya Home
Details
Description
Natural stones and timbers combine to formulate the essence of this stunning Kardinya home.
With a 5m slope over the depth of the block, designing the home to expose the full use of northern light was a challenge. But it was one the designer-cum-owner-cumbuilder, Shayne Le Roy, took on board with full force to create an open-vibe home
with impressive entertaining aspects.
The gradient of the land resulted in the design incorporating a split-level nature with views to the city and east to the hills.
The home was to accommodate Shayne's family, with three young girls making it necessary to include good facilities for the children at all ages.
High ceilings balance the size and proportion of rooms, while orientation results in the home being energy efficient.
Upon entry visitors are greeted by a massive pivot front door made from Victorian ash timber with a laminated translucent glass infill. "The door was chosen to deliver sufficient natural light into the house," says Shayne. The entry level comprises the home theatre and guest suite.The guest bathroom is well situated so there is external access to the pool area.
Location