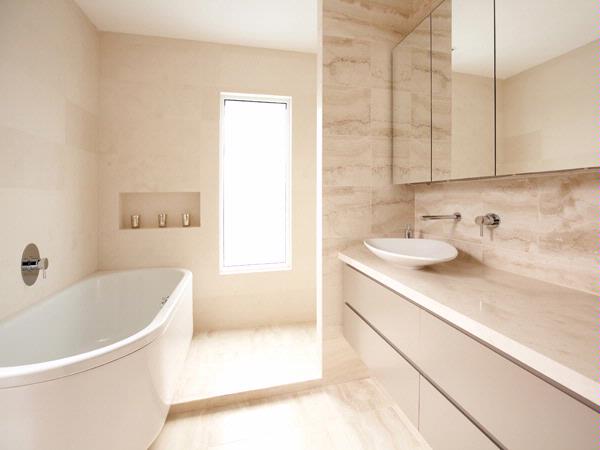 Revive Projects Mount Claremont
(08) 9315 4244 or 0412 908 543
Details
Description
Revive jumped at the chance to transform what was once a small combination shower-bath ensuite into a spacious sanctuary with large vanity and separate shower and bath.
The bathroom is situated inside a modern, Tuscan-style, two-storey dwelling, which features simple European design elements. The young professional family favoured this "modern European" look and requested a similar scheme for the bathroom.
Natural marble tiles were a must but to add depth to the room, Revive combined a plain, neutral tile, which was lacking in pattern or character, with an interesting feature tile. The latter works hard to create the illusion of space in what is essentially a small area.
The freestanding bath acts as a striking focal point, while the the chic fittings add contemporary flair to this luxurious bathroom. Its resort-style ambience lends itself perfectly to long, relaxing pampering sessions.
Related
Revive Projects Mosman Park
Revive Projects Claremont
Location