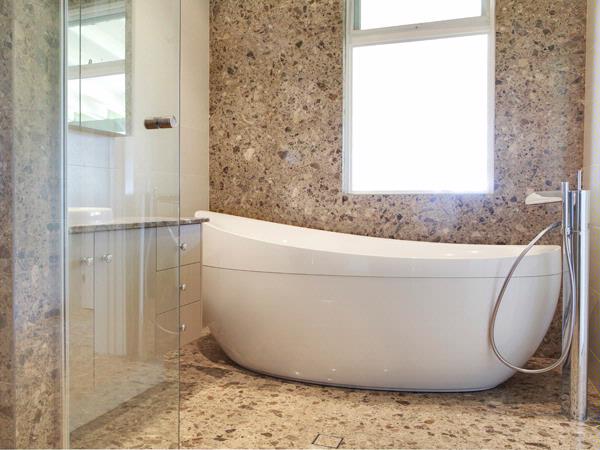 Revive Projects Crawley
(08) 9315 4244 or 0412 908 543
Details
Description
This inner-city property has stunning flowing gardens and spectacular views.
Paul's team at Revive were put to the test to achieve a design that demanded a high standard of finish and craftsmanship.
The dedicated team worked closely with the client in selecting the finishes, marble, timber veneers and a natural-looking
semi-polished porcelain tile.
The modern fixtures added distinction to this striking renovation, which complemented the existing furniture and surroundings. The soft colours of the timber veneers highlighted the natural stone feature walls and floors.
Full-height tiling added a touch of class, making the accessories a striking focal point.
Paul harnessed his team's expertise to deliver a remarkable renovation for Western Australia.
Related
Revive Projects Mount Claremont
Revive Projects Mosman Park
Revive Projects Claremont
Location