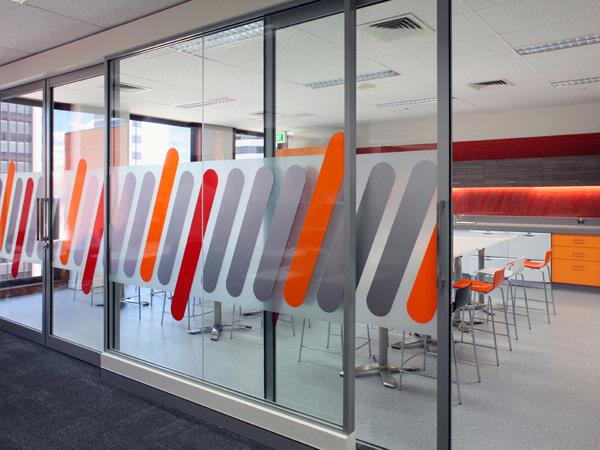 Norman Disney & Young Project
Trojan Horse Interiors prides itself on the close working relationships it has with many ongoing clients.
Details
Description
Norman Disney & Young (NDY) has a major office located in Perth that required an expansion from half a floor to a complete floor. Its previous fit-out no longer represented its position in the market so Trojan Horse Interiors was employed to refurbish the workspace to reflect NDY's position and to build on the social nature of the team environment.
As the project was to be completed in stages due to budget restrictions and a segregated floor plan, the director was concerned that the staff would be divided into "us and them" or "old and new".
Another integral factor was the fit-out needed to grow with the company's rate of expansion, to keep up with its needs.
NDY's fit-out is quite masculine with strong colours and graphics, with hints of vibrant red and orange injecting life into an otherwise serious façade.
The colours and finishes were chosen to complement the existing furniture so that the "old and new" were in harmony until the existing items could be replaced.
A new, larger kitchen and games room were incorporated into the expansion to encourage staff integration.
Long runs of benching with modular screens and legs were used with movable desk dividers to easily define space whilst being easy to reconfigure.
Mobile returns were also used to define space and to double as impromptu meeting tables when pushed together.
Feature wall panels were retrofitted into the existing layout to provide colour and to refresh the space. The injection of orange and red brightens up an otherwise serious workplace.
Many recycled and eco-friendly finishes, appliances and fittings were specified to make a statement about NDY's commitment to sustainability.
Related
Location