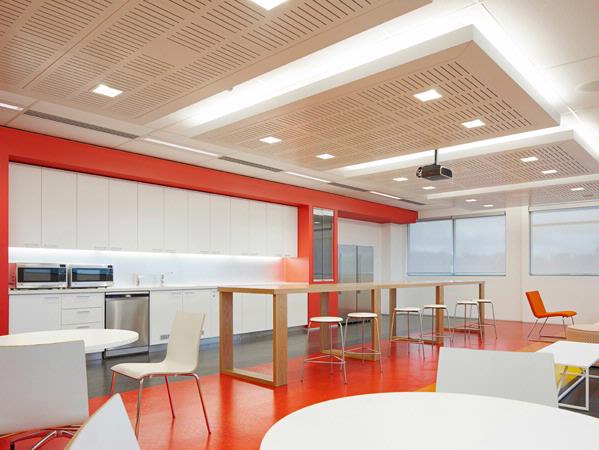 Founded in 2002, Northerly Group has grown rapidly to become a significant force in the commercial, residential and industrial sectors of the property development market.
Details
Description
This new integrated office fitout was designed by Watermark Architecture & Interiors, NSW and constructed by Northerly Interiors.
The 1100sqm 4 Star Green Star design includes a number of technical training rooms, meeting/conference rooms, offices, breakout areas and workstations.
The project, which took seven weeks to complete, had to meet the Green Star requirements, which included using low energy fittings and fixtures, recycled timber products and low VOC adhesives.
The team also worked closely with the base builder to deliver materials to the site.
The large meeting rooms are versatile and can be divided into smaller rooms by operable walls. Rosie, the electronic receptionist, greets guests at they enter the floor.
Location