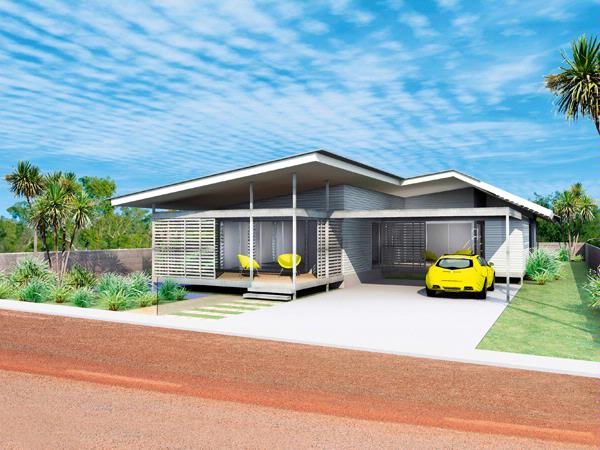 Broome Affordable Housing Development
Craig Steere Architects builds its extensive portfolio with quality home designs that respond to the specific site conditions of regional Western Australia.
Details
Description
Along with local building and development company Brolga Developments & Construction, Craig Steere Architects is creating alternative new home designs for Broome, with a particular focus on the new Broome North development, which will provide housing for up to 13,000 people.
This exciting project moves away from the traditionally 'high-end' residential market that Craig Steere Architects service in the metropolitan area, and builds on the range of regional work it has established in the South West.
Director Craig Steere has a long-held interest in the North West region, having spent several years of his youth in the Exmouth area.
He has mourned the demise of the local character of Broome, and laments the homogenisation of building styles caused by development and tourism pressures.
Craig Steere Architects' first priority was to investigate builder-friendly and cost-effective methods of construction that took advantage of local trades, skills and materials.
Designs are based on maximising the flexibility and speed of construction of lightweight building methods, and utilise steel-framed walls and timber truss roofs, clad in corrugated iron.
A strong focus was kept on the traditional concepts of shelter and shade, while the use of louvres and breezeways that allow cross-ventilation and airflow was of particular importance.
Decking reinforces the strong connection between indoor and outdoor living, while vegetation and landscaping maximises the cooling effect of green spaces.
These design concepts have been specifically developed to suit the unique climatic conditions, architectural character and lot sizes of Broome, with particular consideration given to achieving the design requirements of the new Broome North development.
Copies of the designs can be viewed at www.brolgadevelopments.com.au
Location
Address: 219 Onslow Road,Shenton Park,WA,6008
Phone: (08) 9380 4662
Email: [email protected]