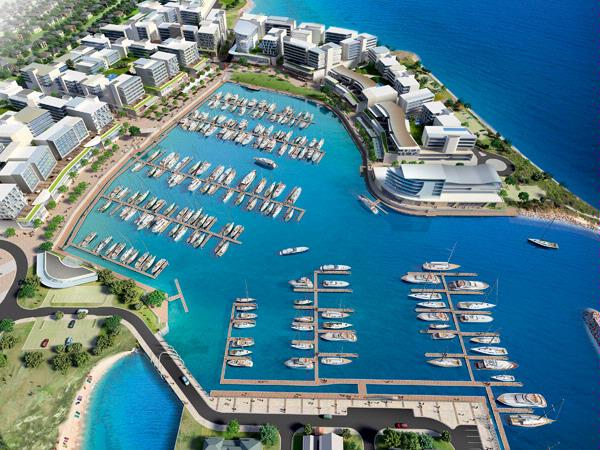 Steeped in Australia's history since 1938, HASSELL has a reputation for being responsive to particular cultural, environmental and economic circumstances in every project.
Details
Description
Australand's Port Coogee is a world-class marina and residential estate that offers a premium coastal lifestyle.
Located just minutes from Fremantle and 23 kilometres south of the Perth CBD, the $2 billion development is one of Australia's biggest coastal renewal projects covering more than 85 hectares.
The blueprint for the exciting Port Coogee marina and residential estate was based on the world's best waterfront neighbourhoods which all have one thing in common – vibrancy.
It comes from the energy, colour and variety created by having lots of people living, working and playing within the one place.
Port Coogee will offer a variety of living options including traditional home-sites, luxury apartments, townhouses, waterfront and island lots. A 300-pen marina, shops, restaurants, a boutique hotel, boardwalks and a spectacular waterside amphitheatre will all add to the cosmopolitan, lively atmosphere.
You'll also find secluded beaches, fishing platforms and jetties – everything boating, fishing and water lovers could wish for.
Plenty of parks, a clever network of streets and paths and parking that exceeds standard requirements will cater for the residents and visitors expected to flock to this new hub for the Cockburn region.
Related
Wesley Quarter Laneway & Public Realm
Location