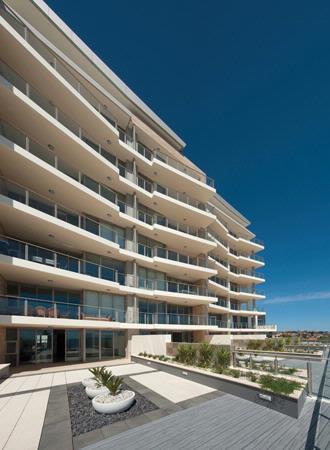 A commitment to design excellence and environmentally sustainable design solutions keeps Woodhead at the forefront of the industry.
Details
Description
Woodhead's approach to design creates multi-sensory, engaging and memorable places that are functional at their core.
This leading architecture, interiors and planning company is equipped with a staff of professionals and has more than 80 years
in the industry.
Woodhead's Perth studio has been winning and delivering exceptional projects within the local industry for almost 25 years, including the 2008 Australian Steel Institute Western Australia – Steel Awards for Clarkson Transit Station, Perth; and the 2010 Property Council of Western Australia "WA Property of the Year" for 2 Victoria Avenue, Perth.
The company is actively involved in the creation of Australia's first Green Star rating tools, in addition to achieving a 20 per cent improvement on the minimum energy efficient performance requirements, a 30 per cent reduction in potable water consumption, and aims to have at least 70 per cent of all construction waste by weight reused or recycled.
Related
Location