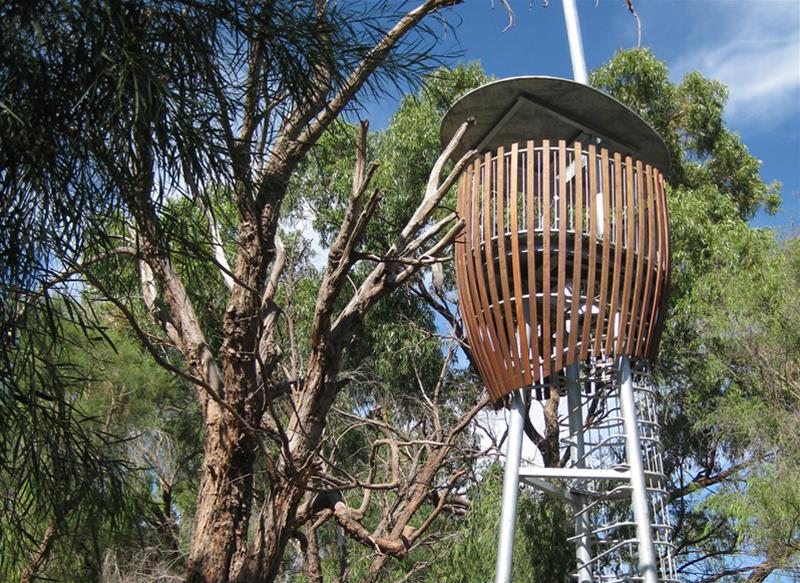 Rio Tinto Naturescape Project
Spanning more than 6ha of Kings Park bush land, the Rio Tinto Naturescape was designed to inspire learning and positive environmental interaction through fun, immersion and connection with nature.
Details
Landscape Designs:Civic,Mixed-Use
Description
The Rio Tinto Naturescape Project set out to reflect world-class sustainability principles and promote best practice in water management, energy and safety.
Designed by the professional team at PLAN E, the site had to offer a responsive design that anticipated and met high levels of visitation, minimised impacts on the environment and retained existing trees and other important native vegetation.
To ensure the project presented as a truly naturalistic bushland environment, the understated and low key landscape design was created in the existing natural attributes of the site and in particular landform and vegetation. Individual design elements, including shelters, viewing towers and seating pods were specifically designed to present as stylised and deliberate intrusions into the natural landscape, and were inspired by the shape of seeds, leaves and nests.
PLAN E worked with BGPA to ensure the most environmentally responsive design and management principles were applied to the project, ensuring significant flora and fauna, natural systems and hydraulics of the site were mapped, preserved, and all significant trees in the Arboretum planted in the 1960s were conserved.
Awards:
AILA National Landscape Architecture Award of Excellence: Design 2012
Related
Forrest Place Redevelopment Project
Location