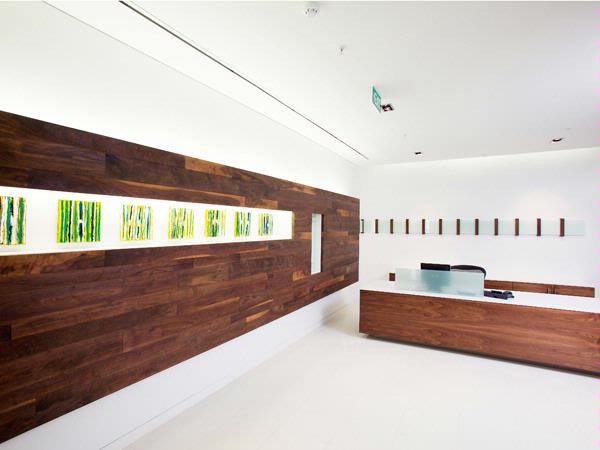 Medical Corporation & Vietnam Industrial Project
Design excellence and client service are the cornerstones of The Buchan Group.
Details
Description
Spacious and modern, these CBD offices are a revitalised and dynamic workplace.
A vacant floor in the city centre previously occupied by a major Australian bank is the new address for Medical Corporation Australia Ltd and Vietnam Industrial Investments Ltd.
The client needed the offices to be designed over two-thirds of the floor and cater for the unusual client organisation that consists of several co-located companies that share selected support services.
The companies all required mostly discrete offices as opposed to more typical open plan workspaces.

Within the old institutional building on St Georges Terrace, an existing shell provided a good base for revitalisation.
The office was designed with a strong dynamic entry and a crisp interior with vista driven circulation redefining the workplace experience for the occupants.
A contemporary and sophisticated design approach was taken in the treatment of walls, furniture and colour selections to uphold the integrity and corporate identity of the tenant.
The design has clean strong lines and crisp detailing. Timeless use of minimal colour and the use of commissioned artwork and existing artwork was designated into zones and based on Feng Shui principles in recognition of the chairman's cultural heritage.
Staff and directors were slightly separated for privacy, with both enjoying window seating and the surrounding views.
All of the stainless steel workstations, American oak desks and boardroom tables were custom designed and manufactured specifically for this tenancy.
Natural materials, such as rough sawn American rock maple, black walnut timber and composite polished stone contribute to the memorable restrained materials palette and distinctive space. Artworks were commissioned to complement and highlight the spatial arrangements and reflect the specific cultural heritage of the chairman.
The issue of an existing degraded imperial ceiling grid and inflexible obsolete lighting fixtures was resolved with a new metric subgrid that allowed increased flexibility and lighting cost efficiency.
Cost reductions were achieved through the re-use of some existing furniture and artwork.
Construction was completed in eight weeks, using cost effective stud and plasterboard construction. Tighter circulation spaces were visually articulated with vertical panels of glazing, timber doors and colour back glass.

Related
Location