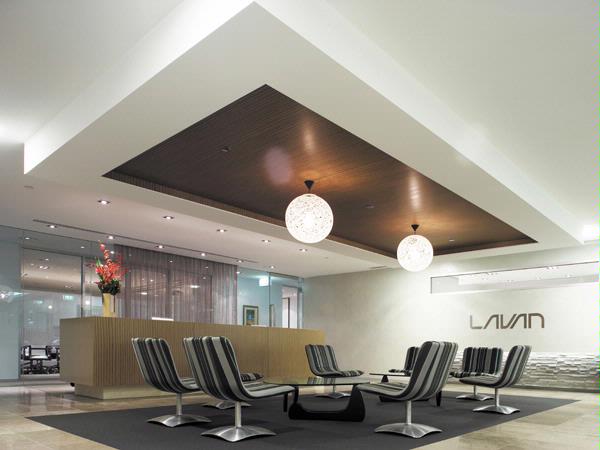 HBO+EMTB is one of Asia Pacific's leading multi-disciplinary design practices. Offering expertise in architecture, interior design, workplace strategy, urban design, landscape architecture and heritage, HBO+EMTB provides a service that accounts for a facility's full lifecycle. Today, the company conducts business from offices in 10 countries, with HBO+EMTB representing more than a century of design excellence.
Details
Description
HBO+EMTB gave Lavan Legal the refurbished office dreams are made of, with minimal disruption to staff but maximum results.
Lavan Legal wanted a design that allowed the company's excellence in its field to be translated into its office space. HBO+EMTB was asked to provide an open, fresh, contemporary aesthetic, increasing the number of workspaces within the same amount of floor space. Implementing this layout was a measured effort to increase and encourage interaction between staff.
HBO+EMTB was engaged by Lavan Legal to provide project management and design services for the in-situ refurbishment of its existing 4000sqm premises. Because Lavan Legal needed to remain operational throughout the upgrade to their facilities, HBO+EMTB worked closely with a representative from the firm to ensure careful staging and execution of the works, minimising disruption to staff and maintaining a solid flow of work.
The main focus of the refurbishment was level 20, the client's interface area. The design maximises river views, transmission of light and flexibility via operable walls connecting each of the meeting spaces.
Staff interaction is encouraged through the creation of a flexible breakout area that serves as a staff lounge during the day and function room at night.
Amore space efficient workstation (120-degree module) was introduced to follow the organic shape of the floor plate, hence leaving a larger percentage of floor area available for workspaces.
The acoustic privacy of the client areas was an important factor, and HBO+EMTB worked in conjunction with an acoustic engineer to minimise the transmission of sound within the tenancy.
The fitout succeeds in reflecting the professionalism and excellence of Lavan Legal's ethos, translating it into the built form.
Related
Location