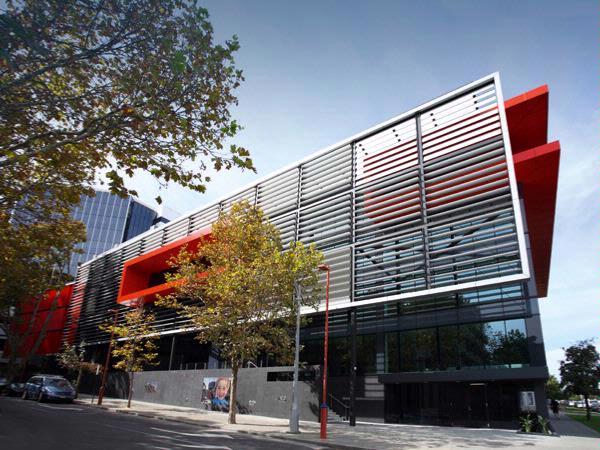 2 Victoria Avenue Project
Based throughout Australia, Asia and Europe, and with associations and partnerships worldwide, Woodhead is a leader in architecture, interiors and planning.
Details
Description
Stockland commissioned Woodhead to design a new five-storey, 7350sqm "green" landmark commercial office building adjacent to Stockland's current 13-storey Durack Centre.
Woodhead's regional principal and project architect, John-Paul Davies, said the design brief clearly stated "to provide a flagship building in terms of design and environmental initiatives", responding to Stockland's sustainability ethos.
The completed building exceeded the design brief and is the first and only in Western Australia to achieve a 6 Star Green Star environmental design rating. It is also designed for a 5 star + 20 percent CO2 reduction NABERS energy predicted rating.
Key initiatives and design features used to achieve the Green Star rating included individually monitored automated external louvres which respond to sunlight and allow the building to maintain views and natural lighting; active chilled beam mechanical services for air conditioning; peak energy reduction; and energy and water sub-metering in order to monitor usage and grey water recycling.
The design also includes three rooftop wind turbines, which provide green energy and supply up to 25 percent of the building's base electricity requirements.
2 Victoria Avenue won the 2009 Master Builders Association's Excellence in Energy Efficiency award and was the showcase project at the Green Building Council's Breakfast with the Stars seminar.
Related
Shell Development Project
Perth Airport Office Park Project
Location