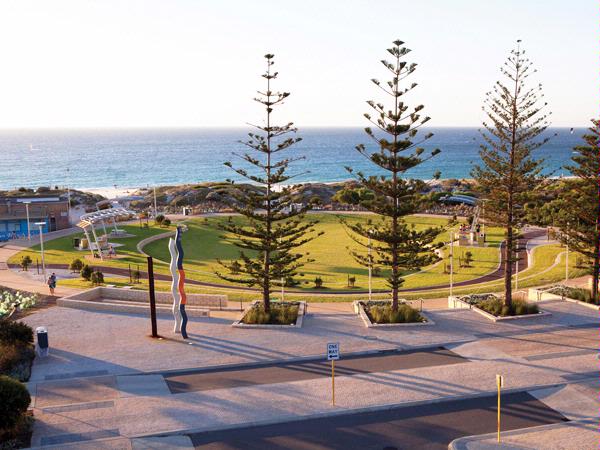 Leighton Oceanside Parklands
This development has provided the public with a significant beachside destination with better access to one of Perth's most popular beaches.
Details
Landscape Designs:Urban Design
Description
Following on from the Leighton Oceanside Parklands Master Plan, the intent for this section of the Parkland was to create a fully accessible recreation space. It is focused around a circular grassed area, providing a sheltered refuge from the wind and sand on windy afternoons. Whilst the space is primarily designed to provide a sheltered recreation node, it also has another important function as a storm-water detention basin for the whole of the surrounding 4Ha mixed use development.

The project was run with a strong focus on sustainability, with particular attention paid to the rehabilitation of the heavily degraded site using coastal species. One of the key issues that was addressed in the design included the rationalisation of all modes of access and circulation - with particular attention being given to the east-west link from train station to the beach and reuniting a major north-south recreational cycle link.

The project won a WA Coastal Award for Excellence in 2011.
Related
Claremont Central Precinct
Location