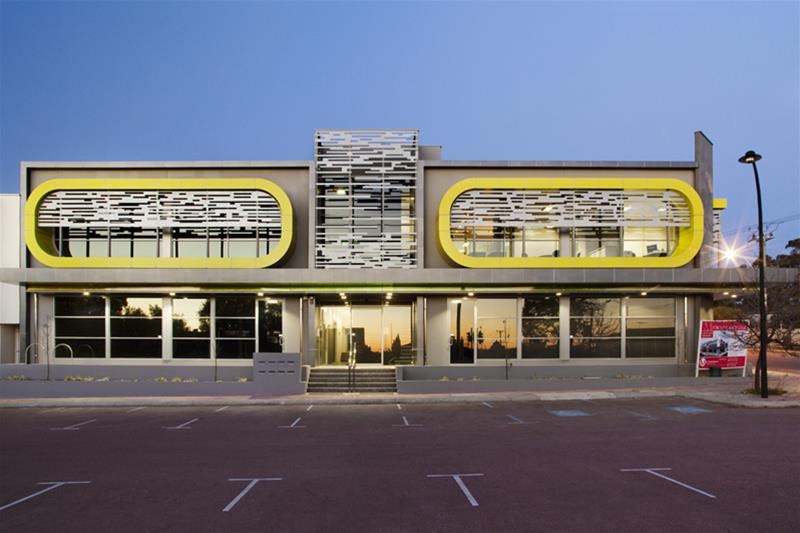 The idea behind this was to create a modern take to a simple structure which would represent a relatively young Accounting firm. This included company colours and tenancy sizes to reflect their needs.
Details
Institutional Designs:Office
Description
As this was a Landmark site it was important to design a unique building that would stand out along the Main Street Precinct. Having our Office located along Main Street, we recognized the importance of designing a focal point for the start of the precinct strip. Once we were commissioned for the project, the design became a labour of love.The Western orientation of the site along Main Street meant heavy screening would be required to the glazing facing this solar aspect. This Elevation was also the main viewing direction. A custom screen was designed and developed to suit the curved corners of the windows and emphasize the simplicity of the design.Custom Aluminum commercial framing and screens where a challenge for the Builder Prada Developments. But this was nothing in comparison to the curved sections needed for the aluminum cladding. The challenge of concealed supports for the screens and awnings were demanding in the design process to reduce the complexity on site.The desired outcome was achieved and the screens work well to block the harsh summer sun mid afternoon and screen the late afternoon sun from full glare.
Related
Location