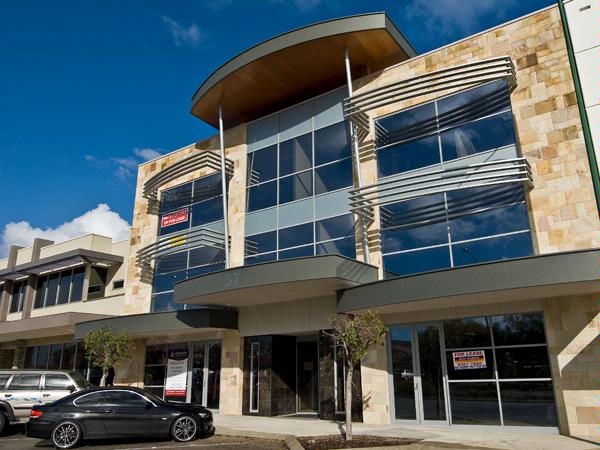 Michael Little Designs prides itself on innovative, modern and stylish designs.
Details
Description
This three-storey development consists of office suites sized between 75sqm and 350sqm. The brief stipulated detailed concealment of the columns while still maintaining structural efficiency.
The request to exclude columns within the office suites posed the issue of creating a structurally efficient design.
The incorporation of concrete transfer slabs ensured this and also allowed the design to stay within the 13m height restriction imposed on the building as part of the design guidelines for the precinct.
The client also requested undercover onsite parking for tenants and for the design to be minimal and modern yet still retain a warm and inviting feel.
The minimalist facade was softened with the use of natural stone and timber cladding. The large east-facing awning to the front created a strong street presence.
West-facing glazing to the rear was heavily screened by a customised louvre system to reduce heat throughout the building.
A pressurised lift shaft was used to prevent the need for a fire isolated passage discharging onto the front footpath. This allowed for extra room in the foyer and increased streetscape appeal.
Despite these challenges, Michael Little Designs was still able to achieve a multi-storey development with undercover parking, the first of its kind within the Cedric Street office precinct.
The development also won the "Category 11a Commercial Buildings for Commercial Office on Cedric Street, Stirling" at this year's Building Design Association Awards.
Related
Location