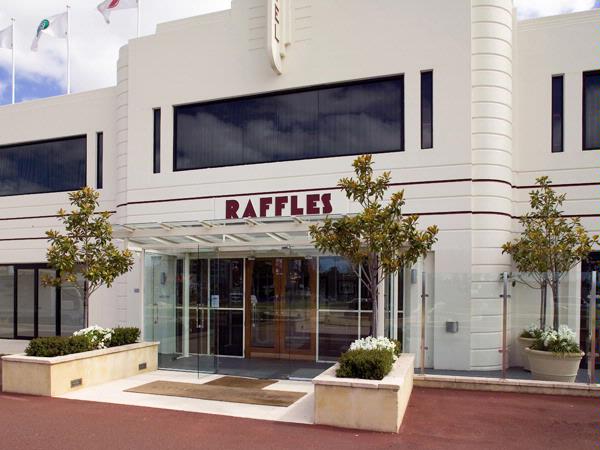 The Raffles Hotel is a heritage building and the project had to maintain the integrity and consistency of the brief from the heritage council.
Details
Description
Sanctuary Everything Landscaping was asked by Cross Design Group to inject extra depth and dimension to the project for the beer garden area.
The design had to focus on the waterfront area while relating to the heritage and Art Deco of the building and the open plan eating and entertainment style of the area.
The design is true to the style and plan developed by the designers by giving the outside space a balanced dimension of shade areas and formal lines.
Due to the close proximity of the Swan River and the great view available, the shade trees and features within the beer garden had to add to the experience of alfresco rather than take away from the ambience.
Sandstone pots filled with mature Magnolia St Mary trees create a border aisle on entrance to the beer garden and create shade for customers.
Customers are able to sit and enjoy the uninterrupted view of the Swan River as the perimeter of the garden is surrounded with clear semi-frameless glass fencing.
Reconstituted limestone bullnose capping was used on top of the rendered brick water feature, creating more seating areas in the garden. Capping was also used for the planter box walls, which also increased the availability of casual seating.
Up and down lighting was installed to create a casual atmosphere and highlights features of the garden and the design.

Location
Address: Display Centre, 41 Atwell Street,Landsdale,WA,6065
Phone: (08) 9303 4420
Email: [email protected]