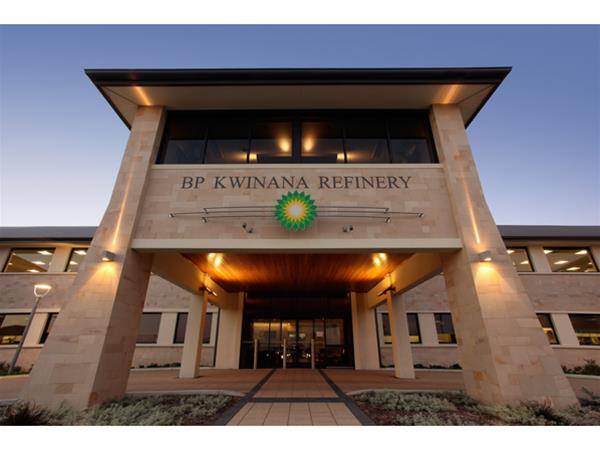 Administration Building Upgrade
Renovating a 1950's commercial building was always going to be a challenge, but one Paul Meschiati and Associates enthusiastically embraced.
Details
Institutional Designs:Industrial,Office
Landscape Designs:Industrial,Office
Description
The interior of the building was completely demolished, and a new concrete topping poured over the floors to provide a clean slate for the new layouts. All external walls were also re-cladded. Being located at a refinery, the building required extra security and safety, such as new steel sub-frames and windows, which included a blast-proof film over the laminated glazing panels, as an added precautionary measure. Such items are incorporated to protect occupants in the event of any potential explosion.
Feature Travertine stone floor tiles were selected for the main reception and lobby areas, both upstairs and downstairs, and continued up the central staircase, which is highlighted by framed, historical artwork and artefacts of the local Aboriginal people.
Once the 2 year revamp was completed, the Administration Building at the Kwinana Refinery had a completely new look, encompassing an aesthetic balance between traditional design and corporate appeal. This resulted in Paul Meschiati and Associates being awarded the 2010 WA Building Design Award for Commercial Buildings – Alteration/Additions.
Related
Location