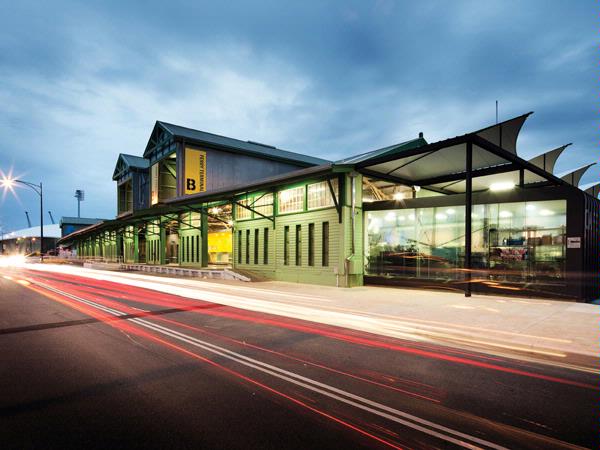 Brooking Design Practice is renowned for crafting and designing unique buildings and spaces that are both true to the design brief and consistently pushing boundaries.
Details
Description
The B Shed project was delicate in that it required conversion of the historic timber-framed structure into a modern ferry-port terminal facility, while paying homage to the existing fabric of the heritage-listed building.
Located on the west end of the Victoria Quay, the whole B Shed area is included on the Heritage Council's register of heritage places and is the first of the wharf buildings to be refurbished under the Victoria Quay Waterfront Masterplan.
The response to the brief is a sensitive and clever one, in that it enables the conservation and preservation of an historic building and its re-use as a modern ferry-port terminal. As a result, the existing building fabric is clearly legible, while the modern insertions provide the working elements required to operate the ferry port.
The use of historic port images printed on to glass that is scattered through the space helps to provide interpretation to the building's prior history and use.
The cafe pod shell infuses the shed's history with graphic representation of its past printed on to glass. It is positioned into the external wall fabric and juxtaposes the modern element into the internal space to provide a visual bridge between old and new.
Fremantle Port's support of such a unique and groundbreaking project was much appreciated by the Brooking Design team.
Location