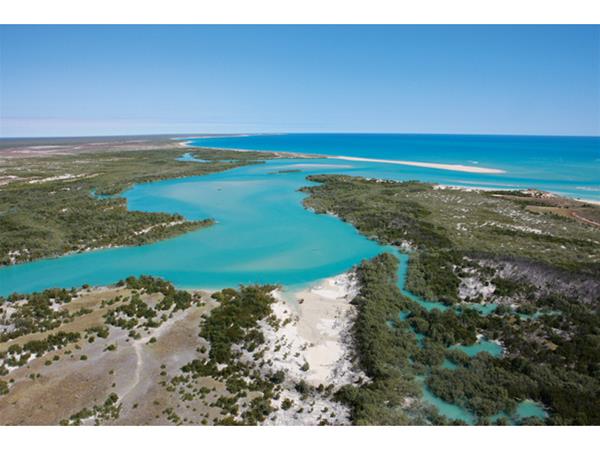 Located to the south of Broome, in North Western Australia, lies the amazing Eco Beach Wilderness Retreat, featuring stunning villas, luxury tents, an infinity edge pool and ocean front bar.
Details
Description
Paul Meschiati and Associates designed the retreat in such a way that there is absolute minimal impact on its breathtaking natural surrounds. A major part of Eco Beach's sustainability strategy is the hybrid power system, which is the largest decentralised, multi function, renewable power system in the world. The commitment to sustainability then translated into Paul Meschiati and Associates winning the 2010 WA Building Design Awards for Environmentally Sustainable Buildings (Commercial).
The retreat also features patented designed Eco Tents and Villas, which ensure maximum ventilation and encourages minimal use of fans and air-conditioning. Linking the retreat is achieved with over 1km of elevated boardwalks made from "Eco Decking" - a composite wood decking which contains recycled products. The sustainability trend is continued with a waste water treatment plant, which supplies the retreat's own herb and vegetable gardens. These are amongst an array of ways in which Eco Beach Wilderness Retreat is preserving and protecting the natural environment.
Related
Administration Building Upgrade
Location