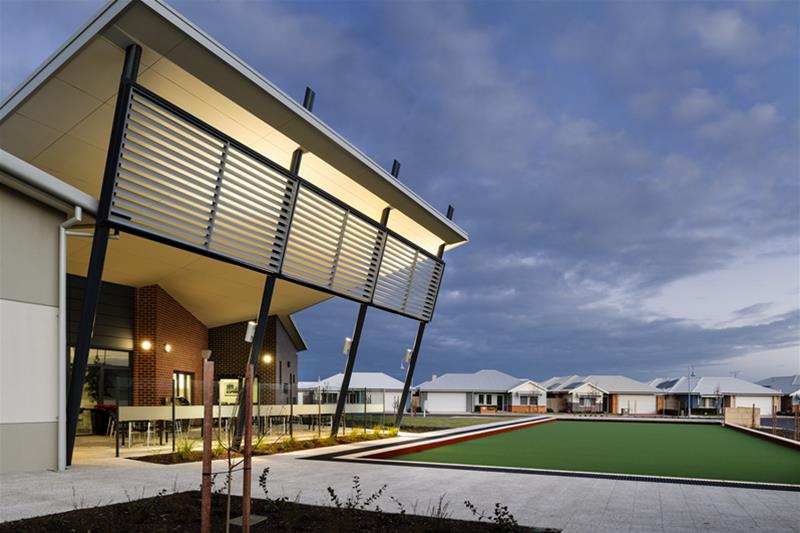 The angular geometry of the iconic, modern building responds to the axial nature of the site to create a vibrant, modern, interactive and multifunctional communal hub for the surrounding residents.
Details
Institutional Designs:Mixed-Use
Description
Treendale Village is a new retirement living project for Amana Living in the south west coastal town of Australind. The village, which is close to the town's new major shopping centre and transport hub, comprises of 114 high quality houses set out around an exceptionally well appointed, iconic community centre complete with outdoor facilities and landscaped gardens. Maximum advantage has been taken of the triangulated village plan to provide small localised landscaping and play areas and an easily identifiable street pattern.

The Treendale Community Centre provides a vibrant, interactive focal point that removes the stigma associated with retirement living and aged care by acknowledging its use by residents as well as their extended family. The design aesthetic spans the generation gap to create a timeless building that will be relevant for many years to come.
Location