Image provided by Tourism Western Australia
Perth is the awesome and secluded capital of Western Australia, offering up a relaxed lifestyle with stunning scenery and tourism destinations. As the world's most isolated city, Perth is a relaxed retreat from the hubbub of big, busy metropolises. In Perth, locals enjoy breathtaking national parks and beaches, pumping festivals, and fresh produce and culinary delights in peace, sharing these pleasures with a relatively small and friendly population. With plenty of amazing destinations to visit, such as iconic Rottnest Island, Swan Valley and Kings Park, this is a place to chill out, unwind and enjoy the serenity.
[Read More]
The largest city in the state of Western Australia and built on the traditional lands of the Noongar people, Perth is the gateway to WA's gorgeous south-east.
Nestled between the warm turquoise waters of the Indian Ocean and the rugged Darling Scarp, Perth is surrounded by some of the most diverse wildlife and landscapes in Australia. Take off east into the Perth Hills and follow one of over 40 biking and walking trails that wind through the magical forests around Perth, or stroll through famous Kings Park, which overlooks the city from the south. As the largest inner-city park in the world, Kings Park is chocked full of vibrant native flora and amazing botanical installations, with expansive views across the Swan River.
Perth's sprawling coastline stretches over 80 kilometres, with 19 pristine beaches boasting white sands and gorgeous clear seas. Teeming with unique marine life including sea lions, dolphins, turtles, sharks, stingrays and tropical fish, Perth holds some of the most spectacular snorkelling, surfing and diving destinations in the world.
Sitting less than an hour north of Perth CBD, Swan Valley is a thriving hub for wineries, breweries, and distilleries. With over 40 wineries across the 71-kilometre region, Swan Valley features a variety of wines produced by WA's oldest vineyards in Australia's second-oldest wine region.
Stay
Perth is a wonderful holiday location for friends and families, couples, or lone travellers to stay in. With accommodation available across the city, including beach-side hotels, farm stays, stunning camping sites and inner-city retreats, there is a place for every type of vacation.
Getting there
Perth is accessible by road, air and sea. Serviced by an airport that flies return to most major cities in Australia, this is the most popular option for visitors to the city.
Welcome to the Guide for Perth
---
Find your favourite things, create itineraries and lists with our interactive, shareable guides of over 3,000 unique listings.
Welcome to the Guide for Perth
---
Find your favourite things, create itineraries and lists with our interactive, shareable guides of over 6,000 unique listings.
Guides
Ace Rent A Car started in the car rental business in1986 and has continued to deliver the best in car rental service ever since.
Type:Charters & Rentals
Open days/Times:Monday to Friday 8am till 5:30pm, Saturday 8am till 1pm.
Suited For:Seniors,Adults (18+)
Activity:Driving
Details
Open Days:Monday,Tuesday,Wednesday,Thursday,Friday,Saturday
Description
Our branches near Perth airport, CBD and Mandurah enable us to provide both locals and visitors alike with a fast, convenient service at all times. We have a wide selection of new vehicles, including Small & Medium Cars, Suv's , Utes, Freezer Utes, Commercial Vans, and 8-12 Seat Minibuses. So whether you are travelling alone or in a large group, you are sure to find something that is perfect for your needs in our modern fleet. We have Airport Pickup and Drop off Facility as well. Call us to know more.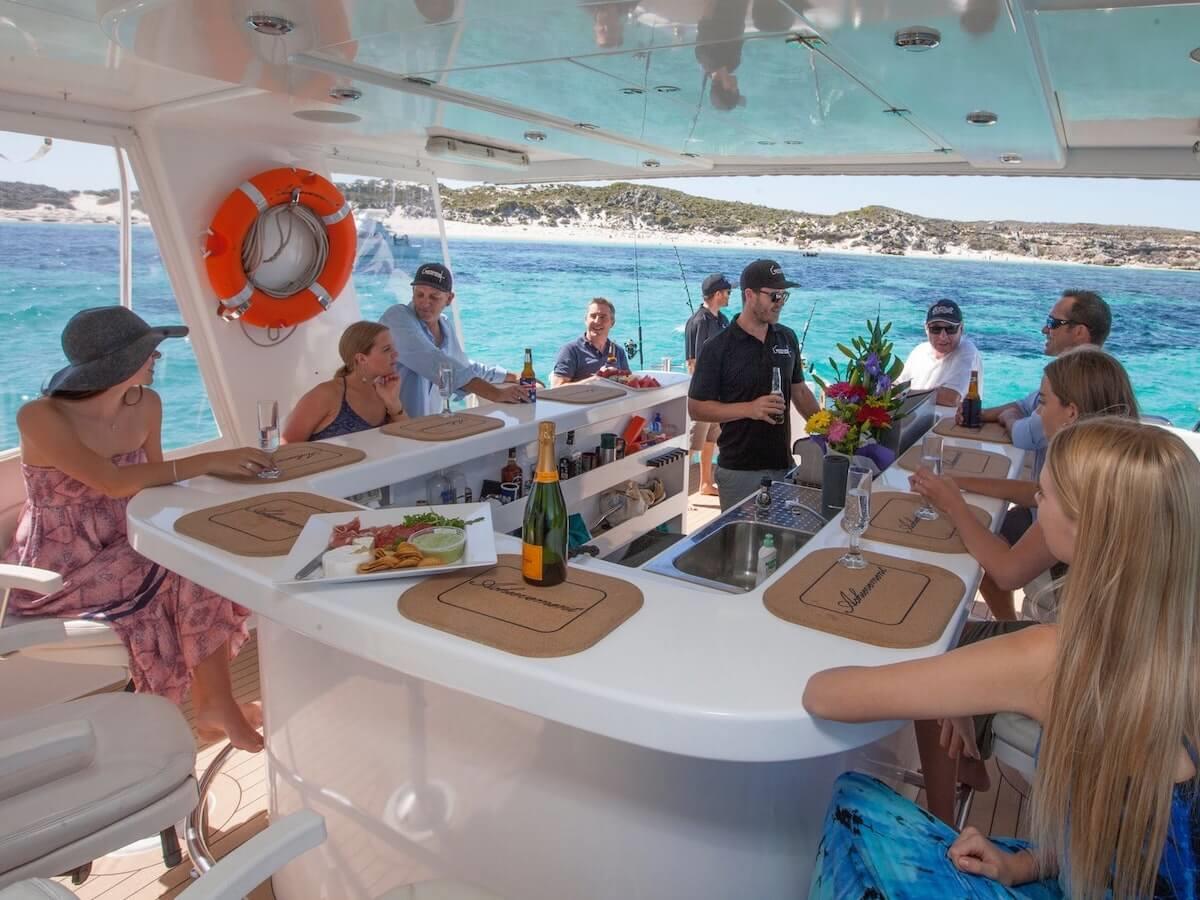 Pull their cray pots on the way to Rottnest Island and they'll even cook your catch and prepare a fresh crayfish lunch.
Activity:Seafood Experiences
Details
Open Days:Monday,Tuesday,Wednesday,Thursday,Friday,Saturday,Sunday
Description
Achievement Charters is an exclusive charter departing Fremantle specialising in fishing and crayfishing trips, family and corporate river cruises, lazy days at Rottnest and Abrolhos Islands trips departing from Geraldton starting 2021.
Leaving Fremantle at 5:30am with Achievement Charters to Rottnest you'll have the ultimate crayfish potting experience.
You will be served freshly steamed crayfish, barbecue crayfish cooked in garlic butter, crayfish ceviche, pickled crayfish, freshly baked bread and beautiful salads along with premium Western Australian wines, French Champagne and premium imported and craft beers.
After lunch, you may choose to relax and enjoy the view, go for a swim or snorkel, try your hand at stand-up paddleboarding or venture onto the island for some sight-seeing before cruising back to Fremantle. What you don't eat for lunch they'll pack up for you take home to share with friends and family!
Another option you could go for is their Western Rock Lobster Catch and Dine starting at 10:00am.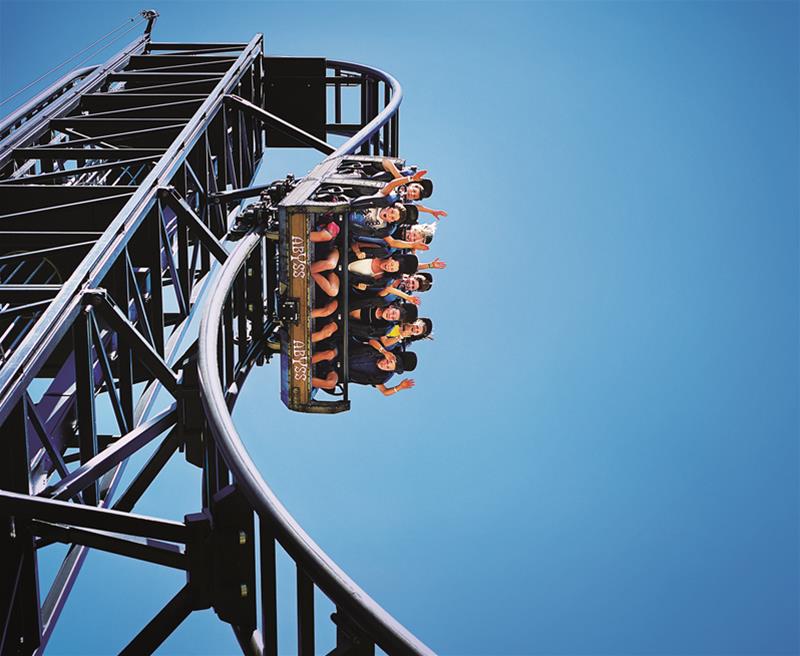 Spend an awesome day with family and friends enjoying over 25 rides and attractions at Adventure World, Perth's only Theme Park/Water Park.
Type:Attractions
Suited For:Families,Teens (13 - 17)
Open days/Times:Open September to April
Activity:Amusement Park,Water Park
Details
Open Days:Monday,Tuesday,Wednesday,Thursday,Friday,Saturday,Sunday,Public Holidays
Description
Adventure World is Perth's only hybrid Theme Park/Water Park and it has recently opened Kraken, a $7 million mega funnel waterslide, the tallest, steepest and longest funnel waterslide on the planet!
Spend an awesome day with family and friends enjoying over 25 rides and attractions including the world-class Abyss, named "Australia's Best Roller Coaster" by the Founder of the Australian Coaster Club, the enchanting Dragon's Kingdom with Yarli the Loveable Dragon and Flossy the Fairy, and the popular Kahuna Falls with its water slides and giant 1000 litre tipping bucket!
Adventure World is only 25 minutes from Perth and 15 minutes from Fremantle by car. Public transport is easily accessible.
Open for the whole summer from 24th September 2015 to the 25th April 2016.
Children 3 years and under enter for FREE!
A visit this summer will be on everyone's Things-To-Do list in Perth.
Head to Adventure World's website www.adventureworld.net.au to buy your tickets today!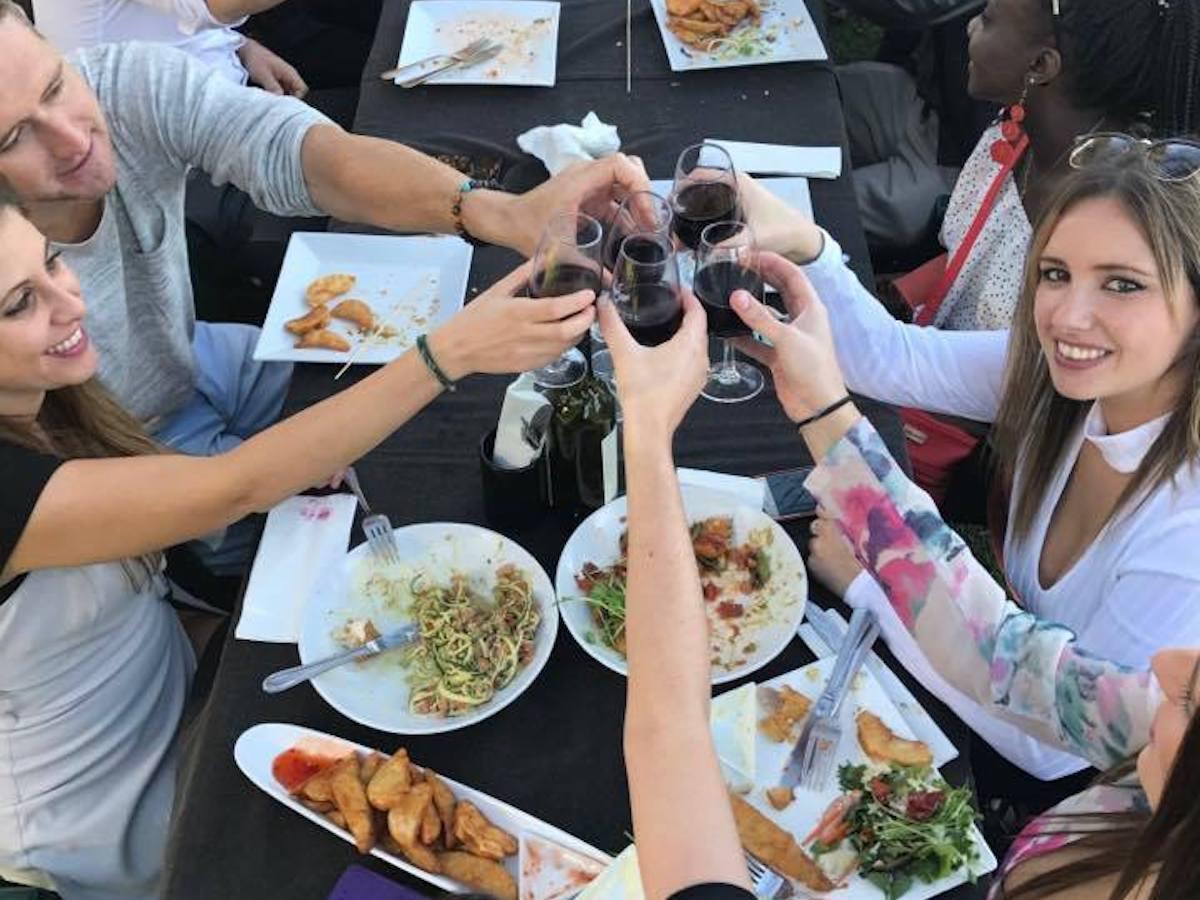 At Alavant Tours we specialise in organising wine & beer tasting tours mostly through the beautiful Swan Valley.
Activity:Chocolatery,Wine,Food & Drink,Distillery
Open days/Times:Sat - Sun | Check website for public tour dates
Tour Duration:Half or Full Day
Tour Price:From $97
Type:Tours
Suited For:Adults Only,Adults (18+)
Details
Tour Capacity:10+
Tour Locations:Various Locations
Open Days:Saturday,Sunday
Description
We are based in Perth, Western Australia and take tours to surrounding regions such as the Swan Valley and Lower Chittering.
We are dedicated to creating a memorable experience, the best way to do that is to let someone else do the driving. You can take in the beautiful landscapes, relax and enjoy the day out.
We now run tours every weekend, with a good mix of public and private tours. We strive to cater for all groups, large and small. By visiting a large range of venues there is a great selection of wine, beer, spirits, chocolate, coffee, fresh produce, sweets & treats and heaps more to explore!
Our new series of tours which we've called the Alavant Adventure Series involves certain activities followed by great wining & dining. So if you're looking for something special, contact us to see what we can do for you!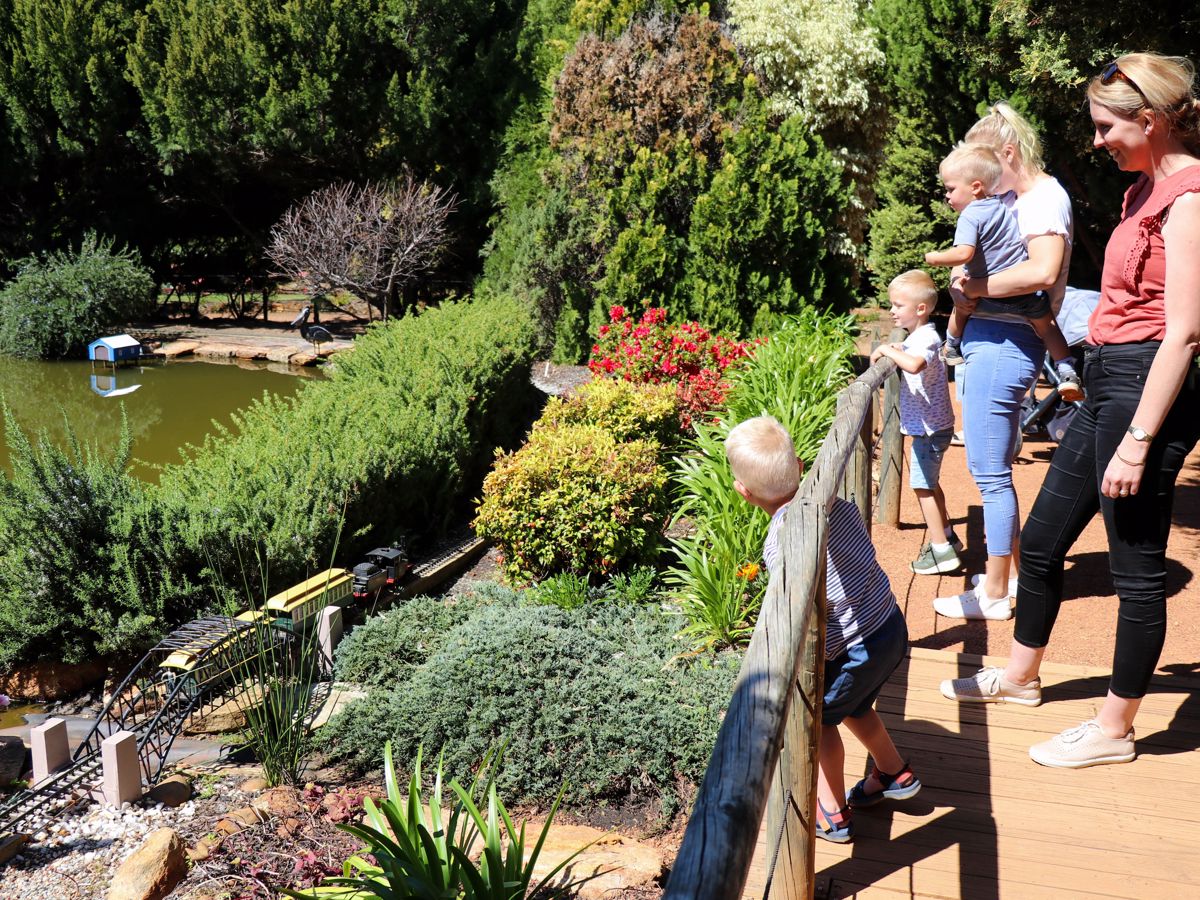 Explore over 70 miniature buildings including model trains, set among 4 acres of beautifully manicured gardens. Enjoy unlimited FREE mini golf, a large hedge maze, playground, picnic areas, and more!
Type:Attractions
Open days/Times:Wed to Sat 10am - 4:30pm, Closed on Sundays
Tour Price:From $12
Suited For:Families,Seniors,Wheelchairs,Toddlers (0 - 3),Kids (4 - 12),Teens (13 - 17),Adults (18+)
Activity:Minigolf,Maze
Details
Open Days:Wednesday,Thursday,Friday,Saturday,Public Holidays
Description
Amaze Miniature Park, formerly known as Abingdon Miniature Village, is home to over 70 replica scale model buildings and many different varieties of plants, trees, and birds. This wonderful attraction has an extensive display of scale model buildings and railways. Many of the models are replicas of well-known historic buildings from Abingdon Village (the oldest continually inhabited town in England) and parts of the United Kingdom, Germany, and France. The models are set among four acres with multiple pathways winding past water features and beautifully manicured gardens. Included FREE with your admission is unlimited mini golf and many other fun features including a large hedge maze, a circular running maze, secret rose garden, ponds, wishing fountain, water features, playground, and other things to enjoy. After strolling through the gardens, refresh yourself with an ice cream, barista coffee or cold drink available from our kiosk. Feel free to bring your own lunch as several picnic areas are available for your use. Please no BBQs or pets. Conveniently located just north of Pinjarra Road between the Mandurah Forum shopping centre and the Kwinana freeway.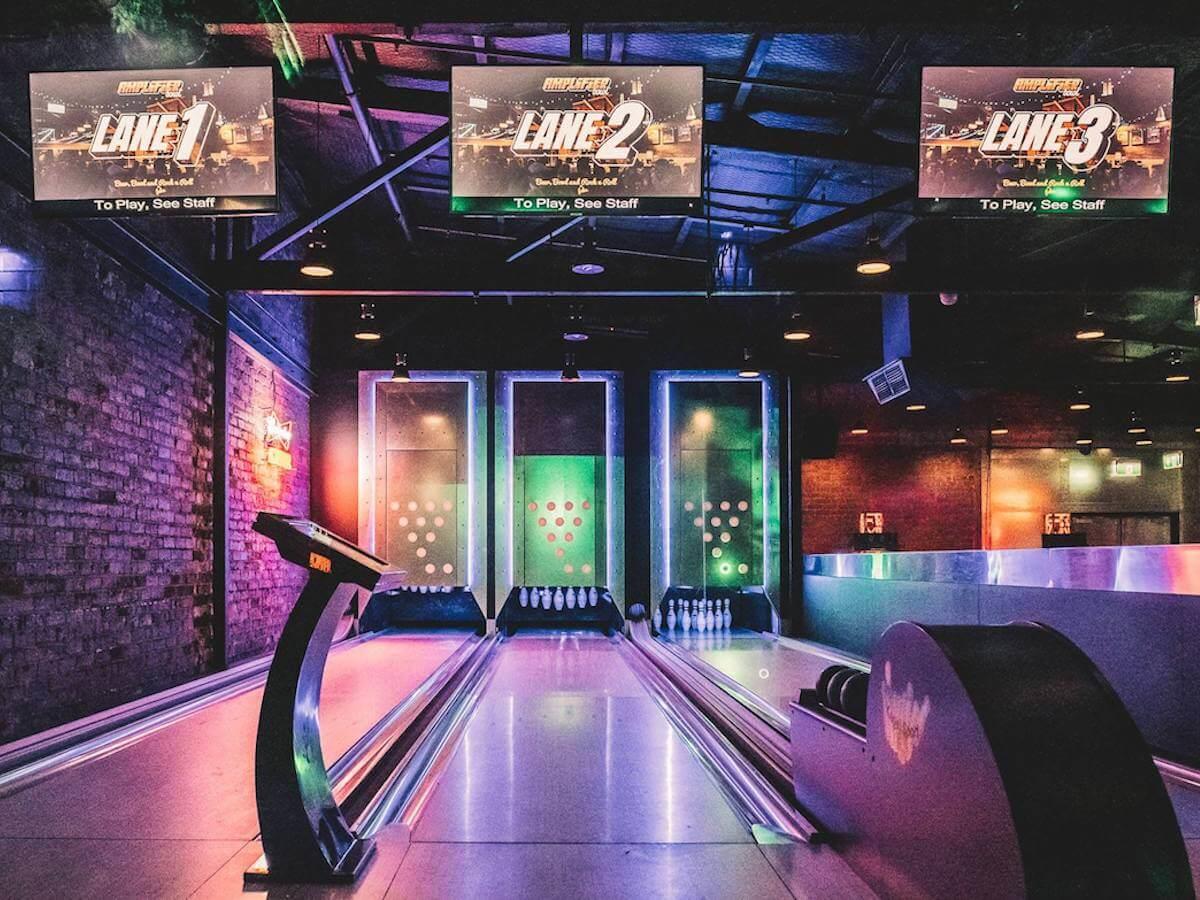 Beers, Bowl, next to the Rock n Roll!
Activity:Bowling
Suited For:Adults (18+)
Details
Open Days:Monday,Tuesday,Wednesday,Thursday,Friday,Saturday,Sunday
Description
3 FRAMES = $5
5 FRAMES = $7
10 FRAMES = $12
Simply email [email protected] to reserve your lanes.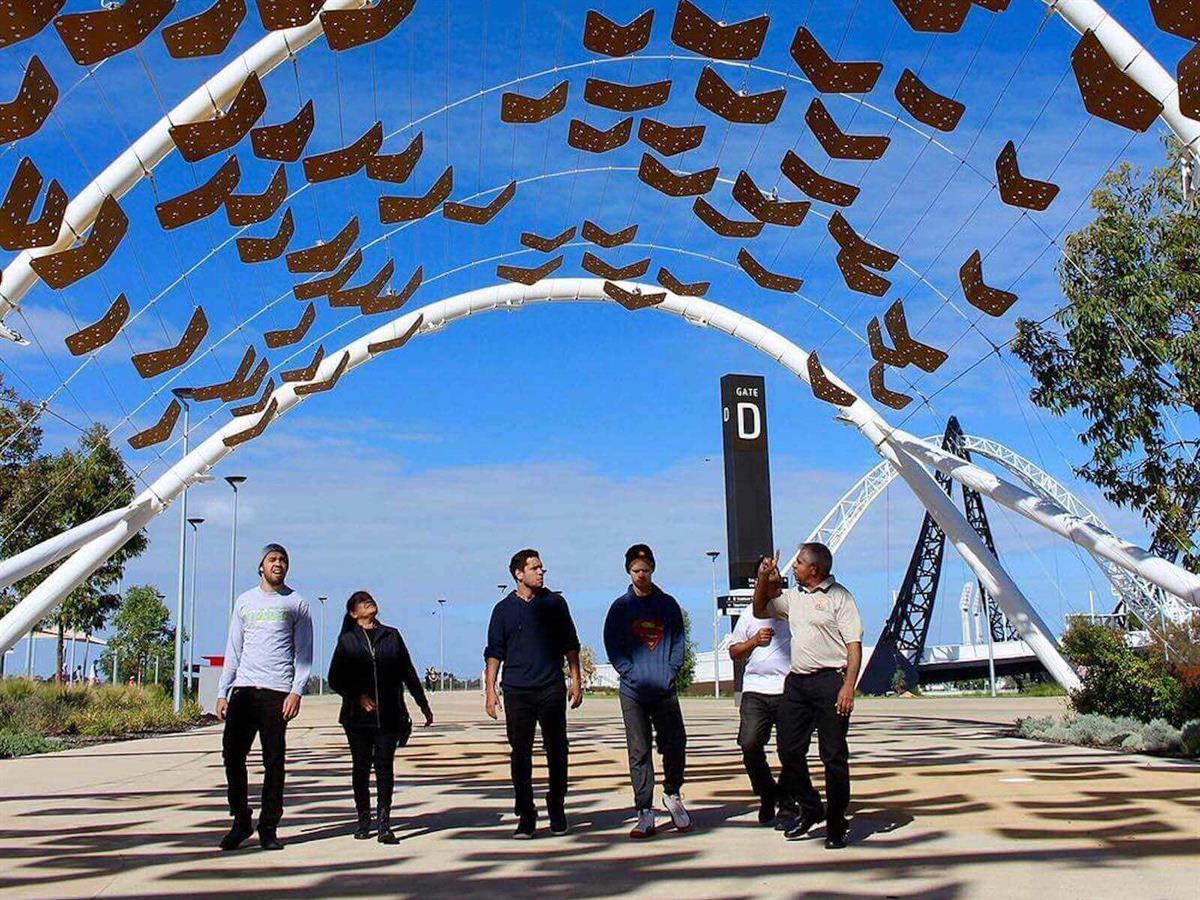 Walk with your Nyoongar Guide on Country by the shores of the spectacular Derbal Yerrigan (Swan River) overlooking Perth City, Matagarup Bridge and the Optus Stadium Precinct.
Type:Tours
Tour Duration:60min
Tour Price:$55 Adults, $35 Concession, $20 Children (5-17 years) *Discounted rate for school groups (minimum 15 participants)
Suited For:Families,Wheelchairs,Toddlers (0 - 3),Kids (4 - 12),Teens (13 - 17),Adults (18+)
Activity:Aboriginal Owned & Operated
Details
Tour Locations:Derbal Yerrigan (Swan River), Matagraup Bridge and the Optus Stadium Precinct
Description
Learn about pre-colonisation of the Nyoongar Nation

The importance of culture, language, values, relationships, responsibilities, a shared purpose, wisdom, knowledge and social structures

Hear stories of how the Nyoongar People lived in a functional community with value, purpose and leadership in nurtured environments

See Nyoongar cultural influence in the development of the Optus Stadium Precinct and Matagarup Bridge

Participate in a traditional Nyoongar Ceremony and view cultural tools and artefacts that paved the way for modern technology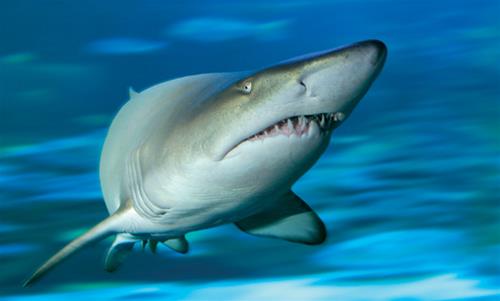 Go on an underwater journey at AQWA and discover more as you encounter the incredible and the iconic marine life of Western Australia! AQWA is WA's premier marine attraction open 10am-5pm every day!
Type:Tours
Suited For:Families
Activity:Diving,Aquarium
Open days/Times:Open Daily 10am - 5pm
Details
Open Days:Monday,Tuesday,Wednesday,Thursday,Friday,Saturday,Sunday,Public Holidays
Description
The AQWA Journey
From the icy waters of the southern ocean to the tropical wonderland of coral reefs in the far north, AQWA takes you on an underwater journey along the coastline of WA.

The AQWA journey features 5 distinct exhibit areas which highlight the marine life from the unique regions of WA's coastline, including; Great Southern Coast, Perth Coast, Marmion Marine Park, Shipwreck Coast and Far North.


AQWA is Western Australia's premiere marine attraction featuring:

-Australia's largest single aquarium and walk-through underwater tunnel
-Giant sharks, rays and turtles
-One of the largest living coral reef exhibits in the world
-Rare sea creatures, like leafy seadragons
-DangerZone, featuring dangerous and deadly marine life
-Interactive touch-pool
-A turtle rescue centre
-Dive and snorkel adventure programs
AQWA also features the unique AQWA Gift Shop, fully licensed AQWA Cafe and the luxurious AQWA Function Centre, overlooking the Indian Ocean.

AQWA is located just 20 minutes north of the city at Hillarys Boat Harbour and is accessible by public transport.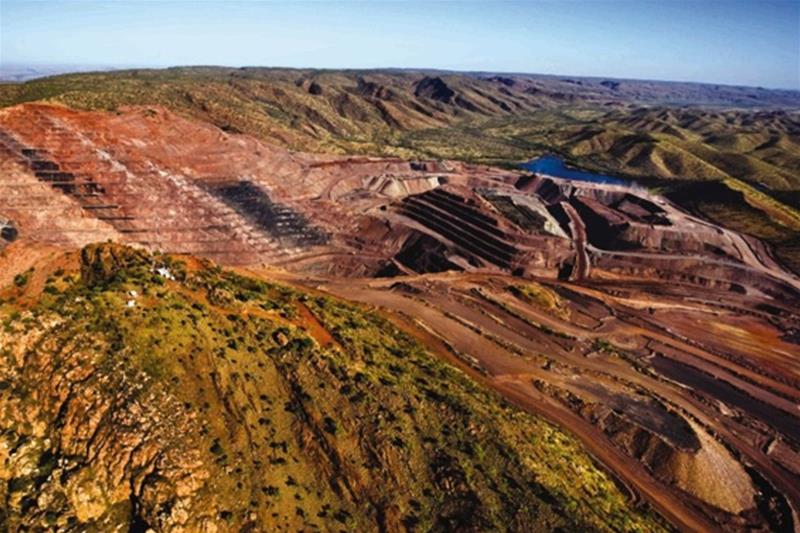 Produces about 34 million carats of diamonds a year - or one third of the world's production. Produces the rare Argyle pink diamonds.
Type:Tours,Attractions
Suited For:Seniors,Adults (18+)
Activity:Mining Site
Details
Description
One of the world's most technologically advanced mines. Restricted access tours are possible but you must book.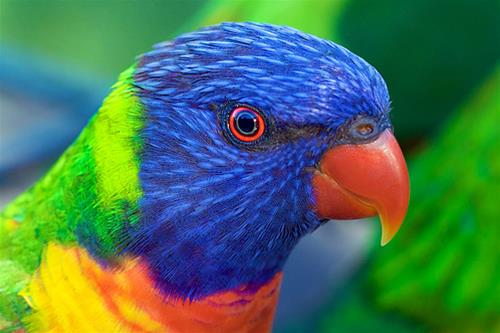 Opened to the public in 1995, the Armadale Reptile Centre houses a large variety of native reptiles (approximately 200 reptiles are housed at the Centre!!) and other wildlife.
Type:Attractions
Suited For:Families
Activity:Wildlife Park/Centre
Open days/Times:Closed Wednesdays
Details
Open Days:Monday,Tuesday,Thursday,Friday,Saturday,Sunday
Description
Over 50 different species on display including:
Venomous snakes
Non-venomous snakes
Python
Lizards
Fruit Bats
Wedgetailed Eagle
Frogs
Wombats
Kangaroos
Possums
An Emu
Learn to Identify Animals...
The main aim of the Centre is to enable people to see native wildlife in natural surroundings and to help them to able to identify animals, particularly venomous or non-venomous snakes, that they may encounter in the bush or possibly their homes or backyards.
Learn about their habits & habitats...
The Centre provides a wonderful opportunity for visitors to safely observe reptiles, to see what they look like, how they behave and to learn about their habits and habitats. The large enclosures enable visitors to see these creatures in their natural habitat settings. Experience a walk through our finch and skink enclosure. Visitors can experience close viewing of the animals for excellent photographs.
Rescue & Rehabilitation...
Centre Owners, Klaas and Mieke Gaikhorst, have been rescuing and rehabilitating reptiles for over 28 years and during that time have seen many harmless reptiles (including legless lizards and pythons) killed unnecessarily due to an inability by people to correctly identify them. Prior to opening the Centre, Klaas was the reptile keeper at Perth Zoo. He saw a very strong need for educating people about reptiles and left the zoo in 1993 to realise his dream of establishing an educational facility.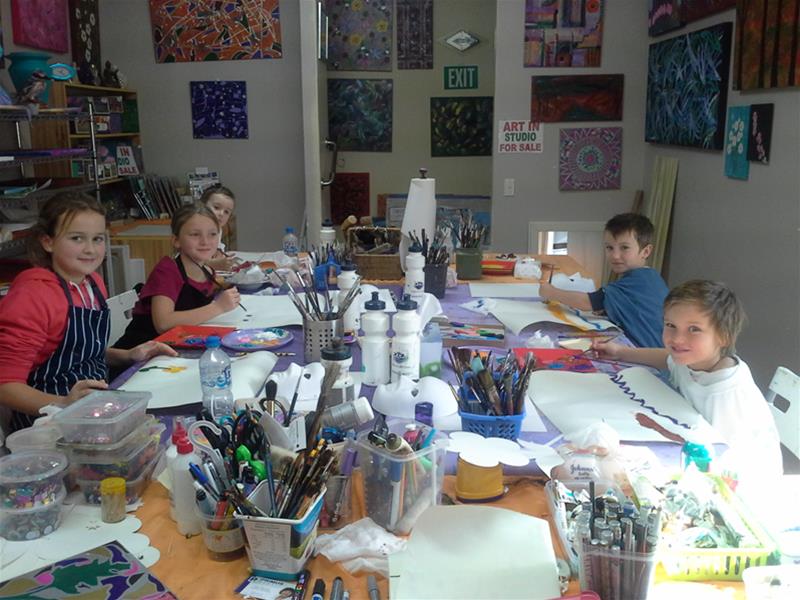 Adult and childrens art workshops try something new and exciting.
Activity:Art & Craft
Course Duration:2 Hours - 6 Weeks
Suited For:Kids (4 - 12),Teens (13 - 17),Adults (18+)
Details
Description
At my home studio in the peaceful hills of Roleystone I hold art workshops for adults and children during the week, weekends and school holidays also after school art workshops. All art materials are included in the cost. I do mostly abstract art and and use acrylic paints.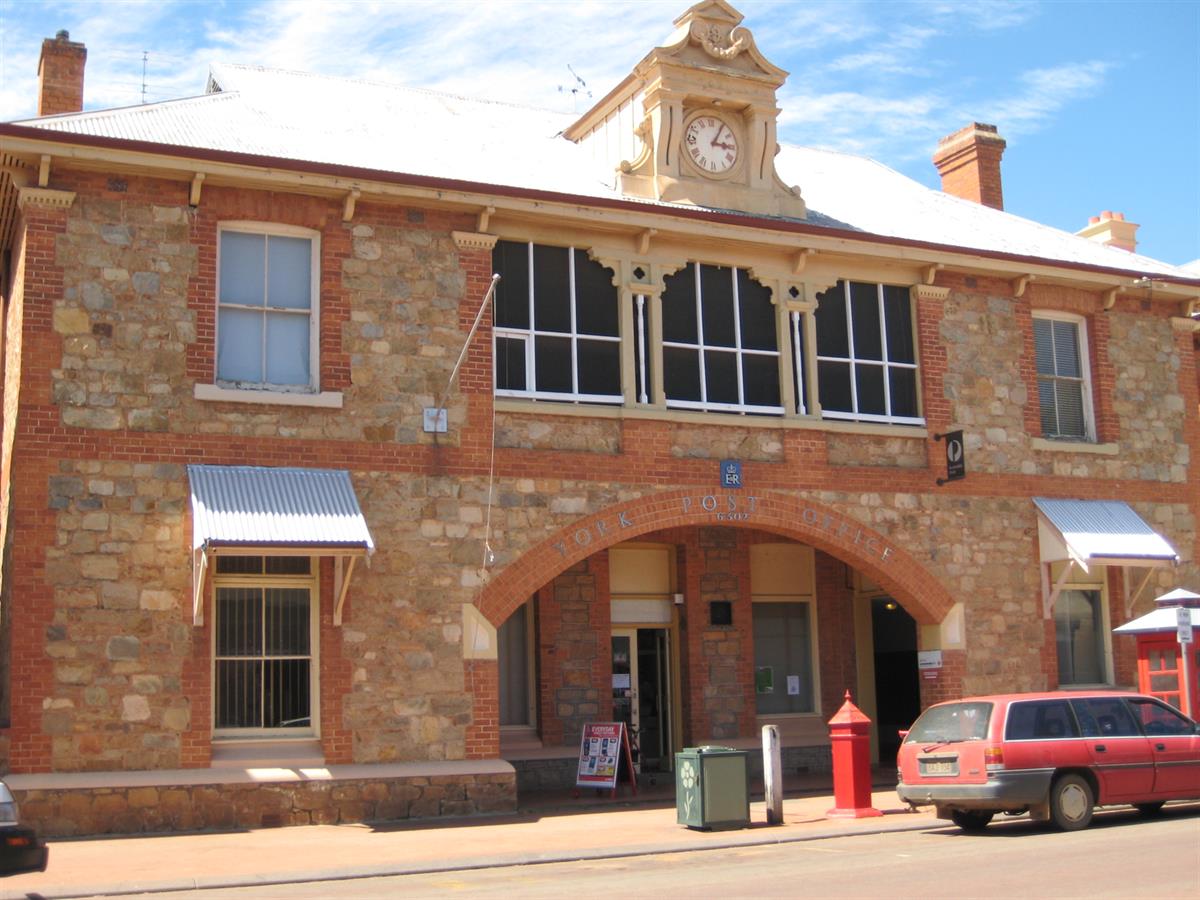 A walking tour of six arts and crafts buildings in York.
Type:Tours
Tour Price:$10
Suited For:Adults (18+)
Details
Description
York is fortunate to have six splendid Arts and Crafts buildings, all designed by Government Architect, George Temple-Poole. These include the National Trust owned Courthouse. Some buildings that are normally private may be entered.
Tour guide Rob Garton Smith, will discuss the Arts and Crafts movement and architecture, and take the group on a walk to each of the six Arts and Crafts buildings in York. The last building requires a short drive in your car.
Tickets available online. $10 adults/$5 concessions/National Trust members $9/Children U16 free.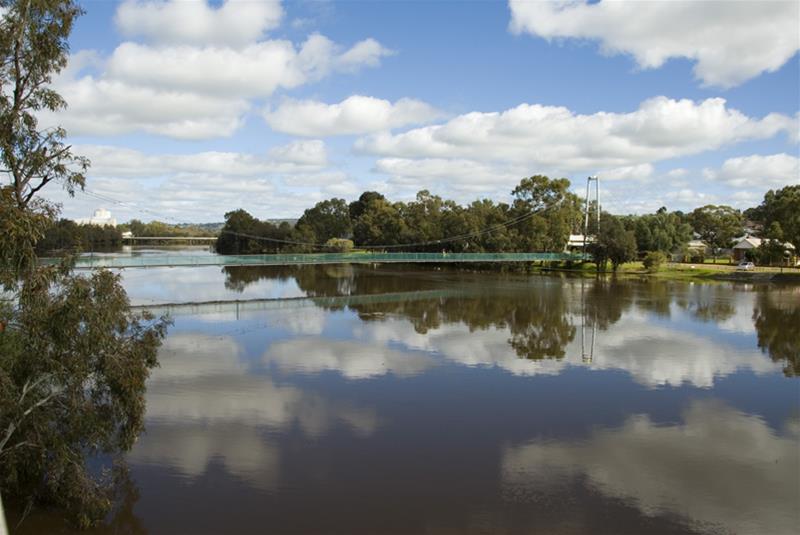 Bilya Bidi (Nyungar for "River & Paths")- Avon River Town Pool Walking Guided Tour in Northam 2014
Type:Tours
Activity:Bush Walking
Details
Description
Bilya Bidi Tours - Join experienced and knowledgeable local guides on the Avon River Pool Walking Tour to discover Northam's diverse, natural and cultural history. Discover the Avon River & all that it has bought to the Avon Valley. Discover the formation and evolution of the Avon River catchment and become familiar with the native flora and fauna of the district.
This tour takes approx. 90 minutes
Please bring: Sunscreen, hat, water bottle, sturdy shoes, comfortable & appropriate clothing, camera and a sense of adventure.
*ALL tours subject to numbers & weather conditions. Credit given for the next available tour if tour cancelled.* Please call for alternative dates for this Avon River Pool Walking tour, Dorntj Koorliny tour, Historical Building Bus tour & our Cemetery tour.
For more information, bookings & enquiries please contact: Northam Visitor Centre, 2 Grey St. (P.O. Box 613), Northam, W.A., 6401, P: (08) 9622 2100 or F: (08) 9622 5490 or E: [email protected]
If your group has an alternative date in mind, please ring and alternative arrangements can be made suitable.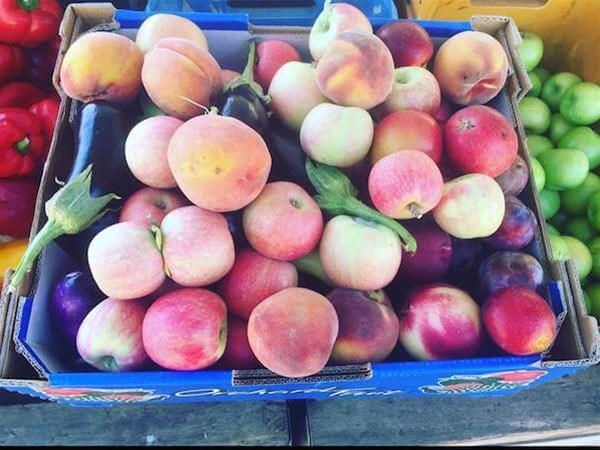 Located in Pickering, this farm offers avocados, cherries and loquats - come and pick your own!
Activity:Fruit Farm
Open days/Times:Weekends 10AM - 2PM
Suited For:Families,Kids (4 - 12),Teens (13 - 17),Adults (18+)
Details
Open Days:Saturday,Sunday
Description
Bring the whole family and pick your own fruit or vegetables fresh from the tree.
Open weekends and public holidays!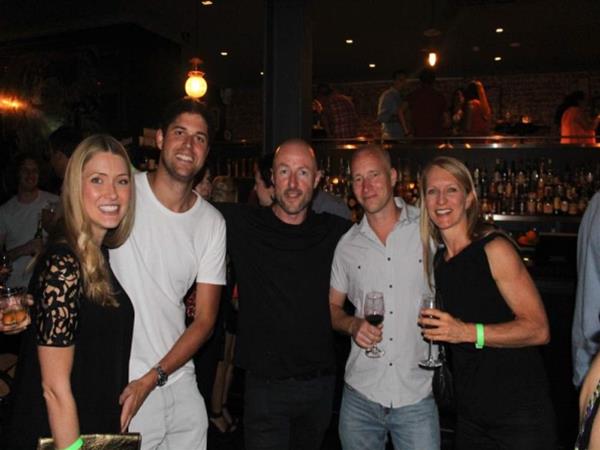 Bar Hop is a walking tour company based in Perth. We visit 3 bars in 3 hours & the focus is on having fun! For both visitors & tourists alike, Bar Hop has a great night out all ready for you to enjoy.
Type:Tours
Activity:Food & Drink
Suited For:Adults (18+)
Details
Description
Bar Hop is a walking tour company running tours in both Perth & Fremantle. The concept is simple. We visit three bars in three hours and the focus is on having fun! We're all about meeting new people, so whether you haven't been out in a while, can't decide where to head out his weekend, or you're from out of town and you're just visiting Perth, Bar Hop has a great night out all ready for you to enjoy.