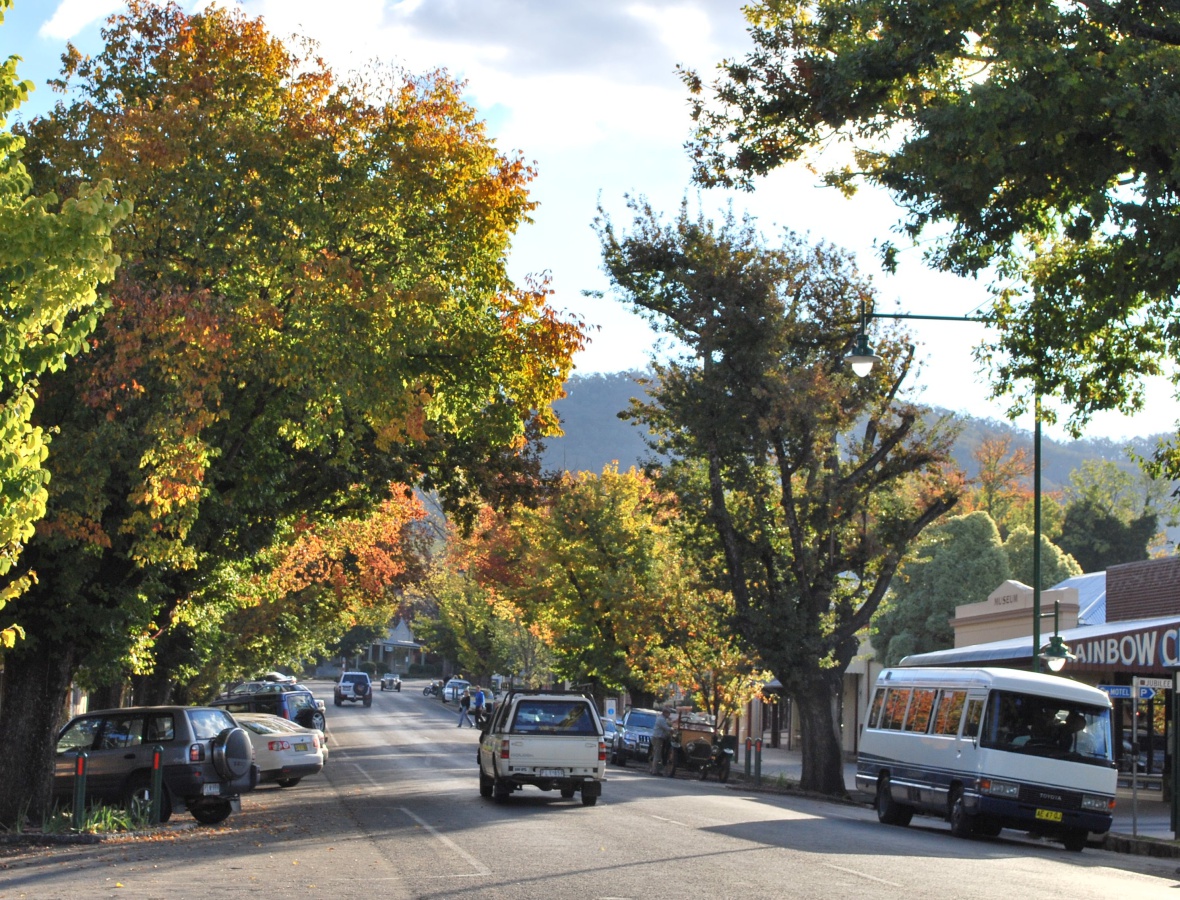 Yackandandah is a small tourist town in northeast Victoria, Australia.
Details
Area:141.245 km2
Elevation:291 m
Population:1,811
Local Government Area:Indigo Shire Council
Description
Yackandandahis a small tourist town in northeast Victoria, Australia. It is near the regional cities of Wodonga and Albury, and is close to the tourist town of Beechworth. At the 2011 census, Yackandandah had a population of 950. # History It is a former gold mining centre known for its alluvial wet mining techniques. Yackandandah Post Office opened on 13 June 1856. Another office nearby, Yackandandah Junction, opened in 1872 but closed in 1885.In his local book, Antony O'Brien (p. 22) quotes an old poem published in the Melbourne Punch, 11 June 1857, titled, "The Lass of Yackandandah". Let poets sing of English girls,Their beauty and their candor;Give me a sweeter nymph than all, –The lass of Yackandandah.""She draws a cork with such an air,No mortal can withstand her;She turns a tap, and turns our heads, –The lass of Yackandandah. # Weather # Things to do The area is now predominantly a dairy farming and forestry region and has numerous bed and breakfast lodges which allow its many visitors to enjoy the peace and tranquillity of the district's forest and mountains. The town is affectionately known as "Yack". The commercial center of the town, known as the Yackandandah Conservation Area, is recorded on the Register of the National Estate.
Location