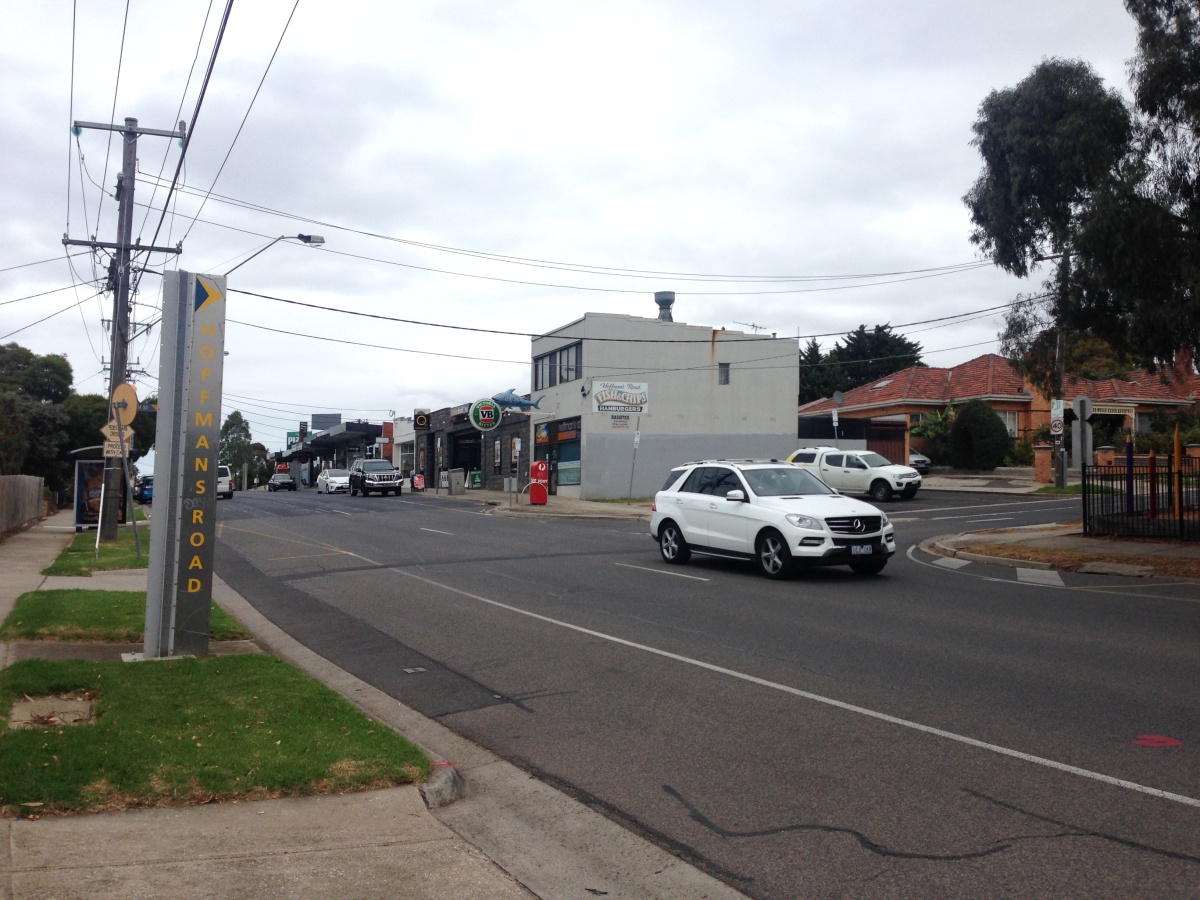 Niddrie is a suburb of Melbourne, Victoria, Australia, 11 km (6.8 mi) north-west of Melbourne's central business district.
Details
Area:1.777 km2
Elevation:71 m
Population:5,479
Local Government Area:Moonee Valley City Council
Description
Niddrie is a suburb of Melbourne, Victoria, Australia, 11 km (6.8 mi) north-west of Melbourne's central business district. Its local government area is the City of Moonee Valley. At the 2011 Census, Niddrie had a population of 4,876. Niddrie is bounded by the Calder Freeway to the north, Steele Creek to the west, Hoffmans Road to the east and Rosehill Road to the south. # History Niddrie and the banks of the Maribyrnong River were originally inhabited by the Wurundjeri clan of the Kulin nation. Between 1843 and 1851, the Scottish settler, Thomas Napier (1802–1881) purchased the Keilor Road land covering Niddrie and Airport West. In 1869, Napier sold this 249-acre (1.01 km2) land to Henry Stevenson (1810–1893). By 1871, Stevenson had built a house he named Niddrie, after his birthplace of Niddrie, a suburb of Edinburgh, Scotland. After his death in 1893 the property was transferred to his wife Elizabeth who sold it to Patrick Morgan eight years later. Though not officially registered as a suburb until 26 May 1994 the Keilor Council initiated this in 1955. A Keilor East Post Office opened on 1 July 1947 and was renamed Niddrie around 1956. The Niddrie North office opened in 1960, though it was known as Airport West from 1974 until 1982.It is also a matter of record that in 1956 the Melbourne Olympic cauldron was built in work shops behind what later became the Fergusson Plarre site in Keilor Road. # Weather # Things to do The Niddrie Quarry was established in the 1940s to extract basalt for road paving from the vast lava plain that stretches from Melbourne to Mount Gambier. Quarry operations continued to 1975. Since 1975 local residents have waged a campaign against use of the quarry as a waste dump or for landfill. The site was eventually purchased by the Urban Land Corporation in November 2000 for development of new housing estates with the retention of the quarry as a lake. Currently the site is almost fully developed into a residential housing estate 'Valley Lake', which has seen the lake retained and redeveloped, and a number of small wetlands established along with newly planted native vegetation. Steele Creek, with the Steele Creek Trail alongside runs through the suburb and is a tributary of the Maribyrnong River. To the North-East of Niddrie is a shopping centre named Direct Factory Outlet, or DFO.
Location