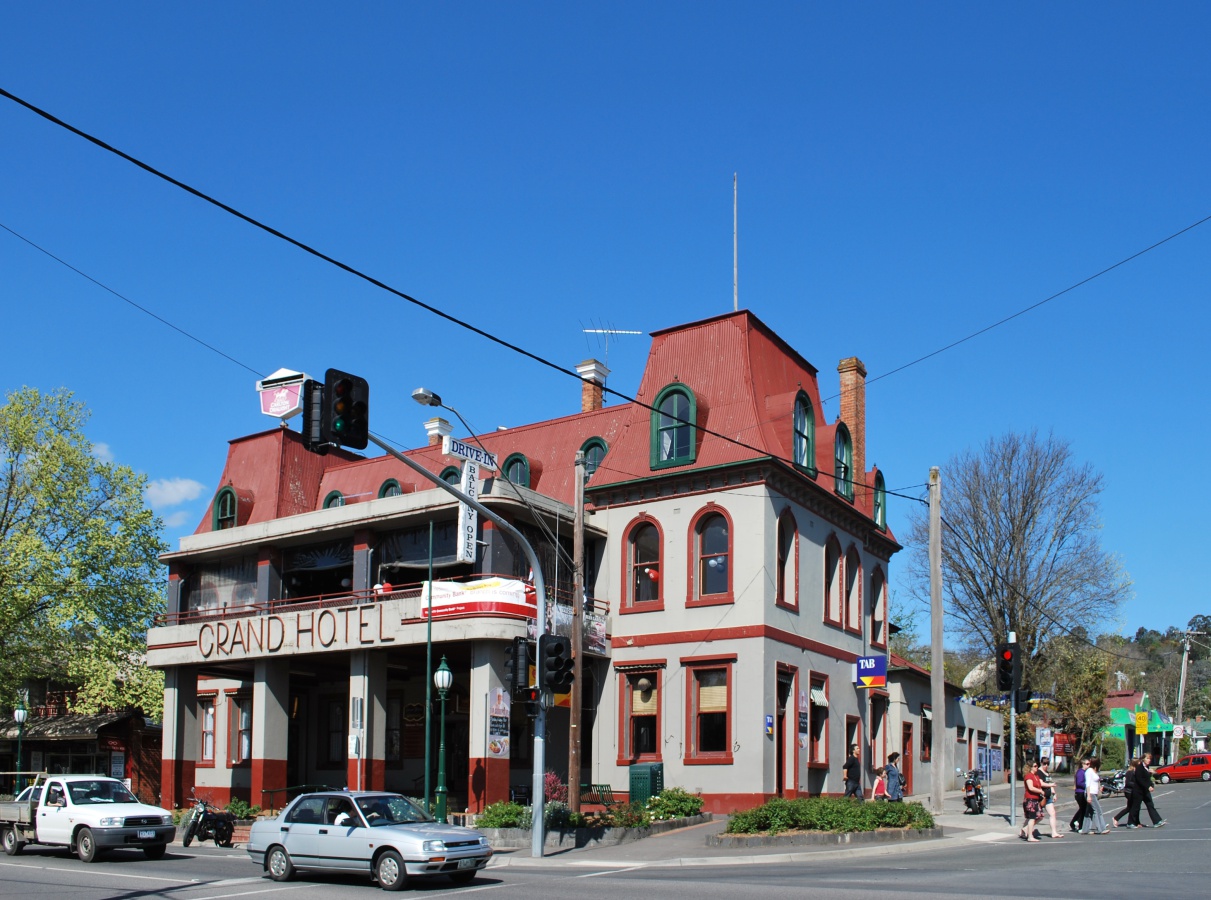 Healesville is a town in Victoria, Australia, 52 km north-east from Melbourne's central business district.
Details
Area:141.727 km2
Elevation:92 m
Population:7,461
Local Government Area:Yarra Ranges Shire Council
Description
Healesville is a town in Victoria, Australia, 52 km north-east from Melbourne's central business district. Its local government area is the Shire of Yarra Ranges. At the 2016 Census, Healesville had a population of 7,461. The median age was 44 years.Healesville is situated on the Watts River, a tributary of the Yarra River. # History Traffic to the more distant Gippsland and Yarra Valley goldfields in the 1860s resulted in a settlement forming on the Watts River and its survey as a town in 1864. It was named after Richard Heales, the Premier of Victoria from 1860–1861. The post office opened on 1 May 1865. The town became a setting off point for the Woods Point Goldfield with the construction of the Yarra Track in the 1870s. # Weather # Things to do Healesville has been a tourist destination since the 1880s, with the Grand Hotel built in 1888, and the 60-room Gracedale House in 1889.A Tourist and Progress Association was created in the 1920s. The association published "Healesville, The World-famed Tourist Resort",over 40 beauty spots and 20 hotels and guest houses. The construction of the Maroondah Dam in the 1920s brought several hundred workmen to Healesville. Their departure and the onset of the 1930s depression exposed Healesville's restricted range of industries. Timber and tourism were not stable enough for sustained growth. Notwithstanding the depression, the 1930s saw increased motor tourism (partly bypassing Healesville) and decreased railway patronage. Only 10% came by rail at Easter 1934. Tourism was still active but a local newspaper commented that Healesville would be "heaps better off calling itself the good-time town instead of the world-famed-tourist-resort—that's got whiskers on it".In modern times Healesville has become a major centre for tourism based around the wine and food industries of the Yarra Valley, with attractions including Healesville Sanctuary, Badger Weir Picnic Area, Yarra Valley Railway, Healesville Organic Market, numerous cafes and restaurants, and volunteer-run events such as the Healesville Music Festival, Open Studios, and the Yarra Valley Rodeo.The Memo, a centre for community arts and cultural activities, was built in 1924 as a soldier's memorial hall.
Location