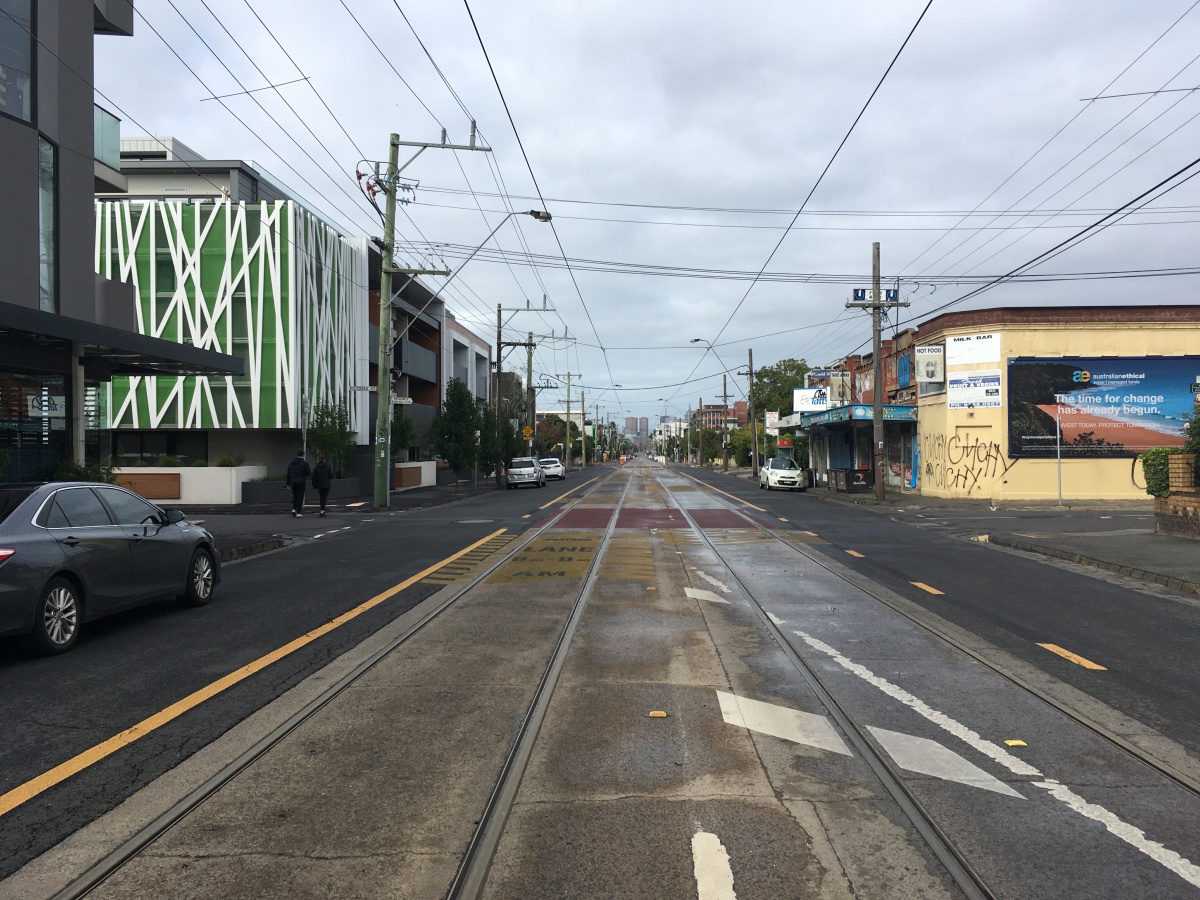 Brunswick East is an inner-city suburb 5 kilometres (3.1 miles) north from Melbourne's central business district.
Details
Area:2.257 km2
Elevation:47 m
Population:11,504
Local Government Area:Moreland City Council
Description
Brunswick East is an inner-city suburb 5 kilometres (3.1 miles) north from Melbourne's central business district. Its local government area is the City of Moreland. At the 2016 Census, Brunswick East had a population of 11,504. Bordered generally by Lygon Street and Holmes Street in the west; the Merri Creek in the east adjoining Northcote; Park Street, Nicholson Street and Glenlyon Road in the south adjoining Carlton North and Fitzroy North; and Moreland Road in the north adjoining Coburg. Brunswick East is a mixed-use suburb, consisting of primarily residential and commercial properties. # History In 1839 under the instructions of Robert Hoddle, chief surveyor, the area of Brunswick, including East Brunswick, was surveyed. Big blocks were marked out of 11/2 miles long by 1/4-mile wide. The blocks were bought mostly by land speculators. Bluestone quarrying was one of the first industries in Brunswick East. By 1852 the local stone quarries had been worked to the point of exhaustion. Significant residential subdivision of the area took place in the 1880s (Brunswick East Post Office opening on 13 January 1888) and also in the period after World War I. In 1916, the tram along Lygon Street was electrified, making access much easier. Brunswick's first textile factory, Prestige Hosiery, opened in 1922, and the suburb became the location of numerous textile and garment factories. The textile industry has been in substantial decline in the suburb since the 1980s with the liberalisation and elimination of tariff controls by successive Federal Governments. Redevelopment of commercial and industrial property has taken place for medium and high density housing as part of the intense gentrification Brunswick East has been subjected to. # Weather # Things to do The CERES Community Environment Park (Centre for Education and Research in Environmental Strategies) is a 10-acre (40,000 m2) urban environmental centre located in Brunswick East's eastern border. A long-standing landmark of the northern half of Brunswick East is the Brunswick East Primary School, Stewart Street, first established in 1893, which still retains the original bell tower construction and much of its overall core structure, plus necessary additions over the decades. The heritage-listed buildings at Brunswick South Primary School on Brunswick Road are a local landmark. A large yellow community building operated by the Cretan Brotherhood of Melbourne is found by the tram terminal at the end of Nicholson Street.
Location