Eating and Drinking in Perth 
WA's food and bar scene has never been more exciting and diverse. The small bar, restaurant and hawkers market scene is exploding, as are the number of outdoor venues, especially in the city, Northbridge and Fremantle. International chefs marvel at the freshness and quality of home-grown produce, markets and gate-to-plate vendors, 350+ wineries and 50+ local breweries & distilleries, all on display at a myriad of food, wine & beer festivals.
Guides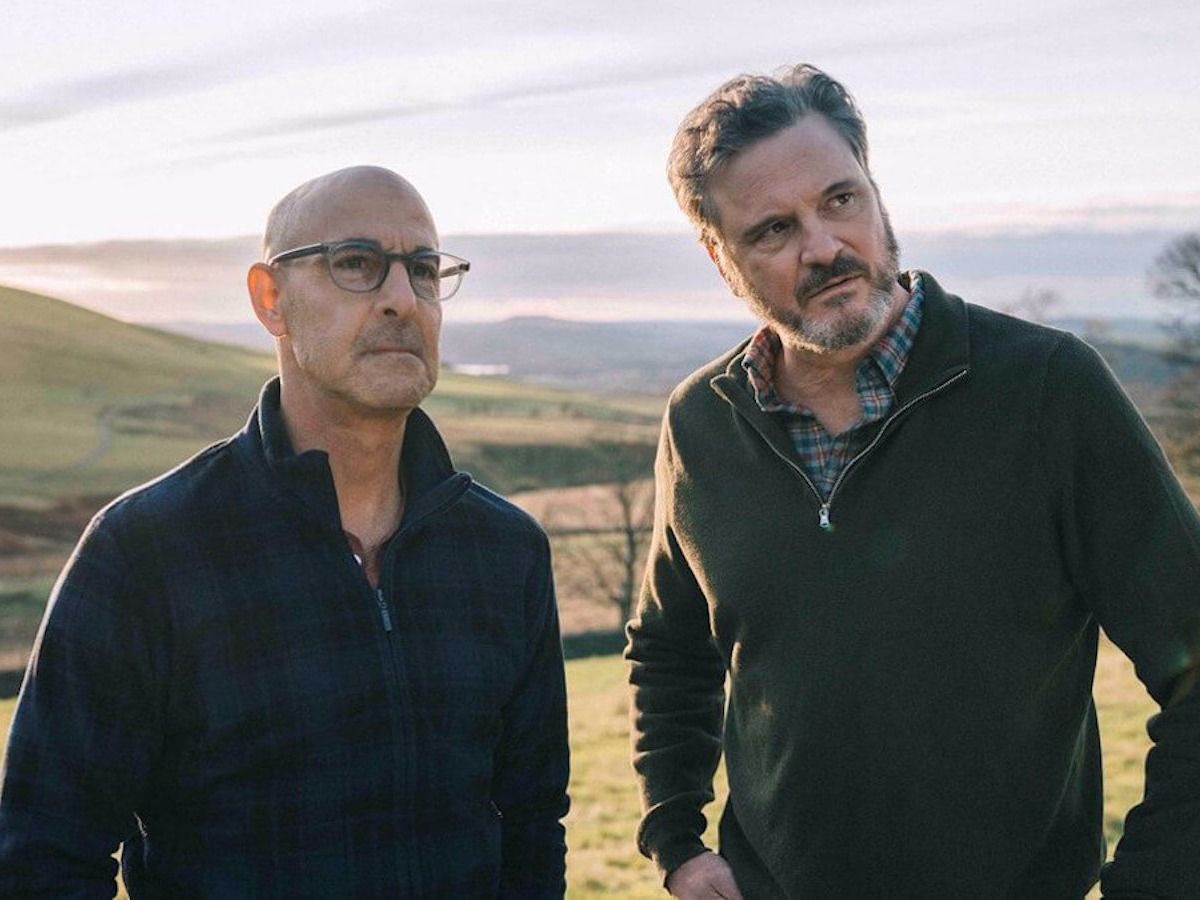 Colin Firth and Stanley Tucci shine as a long-term couple dealing with the onset of a life-changing illness in this warm and tender drama.
Dates:Apr 18
Venue:Luna Leederville
Time(s):2pm
Details
Other:Film Events
Event Venue:Luna Leederville
Hosted By:Luna Palace Cinemas
Food & Drink:Food Event
Description
Join us on Sunday 18 April, as we celebrate a truly remarkable, affecting and beautifully realised story at Luna Cinemas, Leederville. Colin Firth and Stanley Tucci deliver the best performances of their careers in a film that is a sublime celebration of love and a beautiful life shared. So, from 1.30 pm you can enjoy our range of Summer wines purchased from the in-cinema pop-up bar and tuck into, and experience a British graze board, courtesy of European Foods Marketplace and The Yorkshireman's Pie Bakery before the film starts at 2.00 pm. (while stocks last) It is deep Autumn and Sam (Colin Firth) and Tusker (Stanley Tucci), partners of twenty years, are on holiday. They are travelling across England in their old campervan visiting friends, family and places from their past. Since Tusker was diagnosed with young-onset dementia two years ago their lives have had to change. Jobs have been given up and plans put on hold. Their time together is now the most important thing they have. As the trip progresses, their individual ideas for their future begin to collide.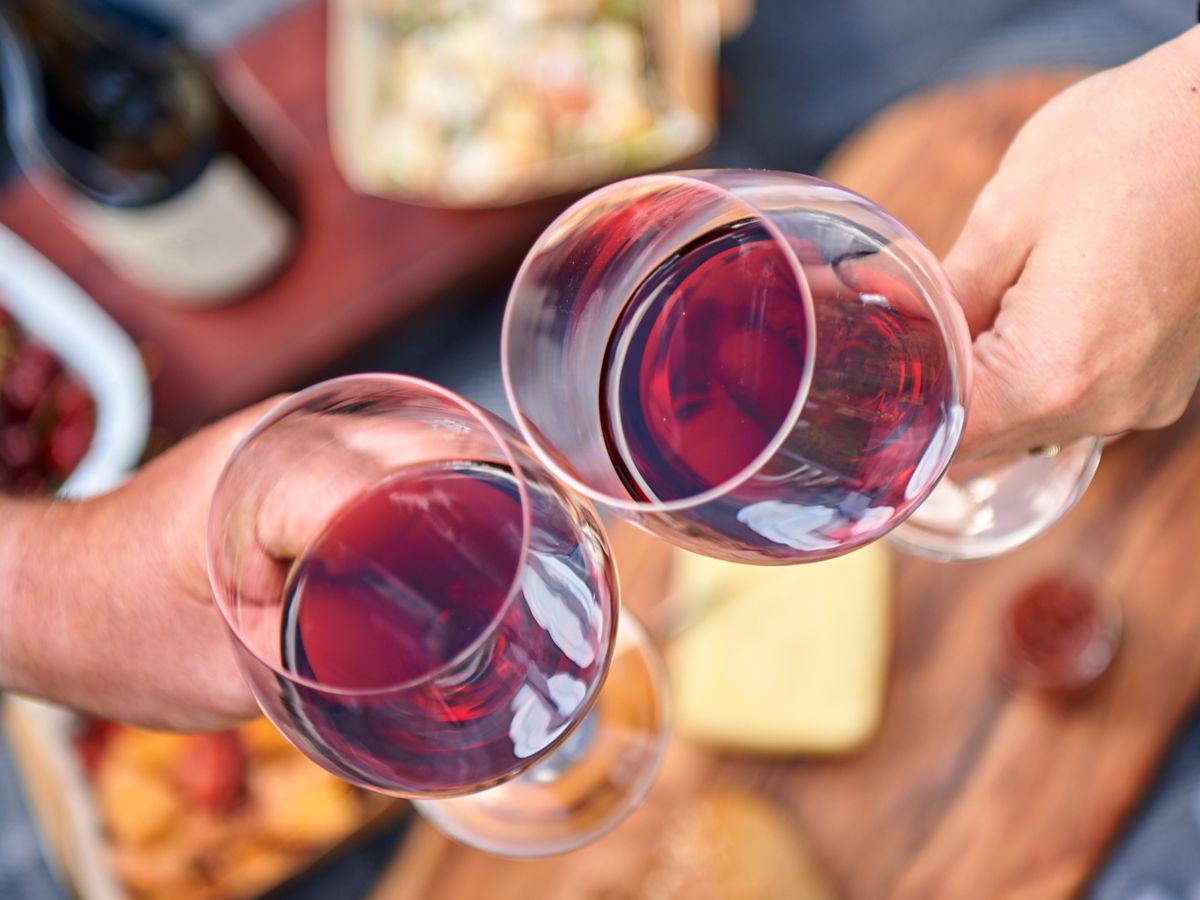 Raise your glass! The first-ever Pinot Picnic is a four-day celebration of extraordinary events showcasing premium local pinot and produce across Manjimup and Pemberton, running 11 to 14 Feb 2021.
Dates:Apr 22 - 25
Venue:Multiple venues across Manjimup & Pemberton
Details
Type:Community
Festivals:All Festivals
Food & Drink:Food Event,Festival,Wine,Seafood
Description
A series of pinot-inspired events will showcase premium local produce and varieties of renowned regional pinot in the Southern Forests region. Foodies, wine-lovers and romantics will have the chance to sip, taste and explore this stunning corner of Western Australia across the four-day celebration, falling over Valentine's Day and Lunar New Year. The Southern Forests is Australia's most exciting emerging wine region and the leading pinot region in WA, known for quality, expressive wines. The region produces boutique, artisanal gourmet produce that are favourites among the world's top chefs and foodies, such as fresh local marron and black truffles. Pinot Picnic is an opportunity for local wineries and restaurants to showcase their world-class pinot and gourmet fare. The full program will include family picnics, live entertainment shows, sparkling soirées, tasting masterclasses, vineyard experiences and wine-matching brunches, lunches and dinners. The event offers the chance to sip, taste and explore Manjimup and Pemberton, in the heart of Karri Tree country just three and a half hours from Perth. Pinot Picnic will have available a range of hampers containing regional pinot and the best local produce to be on sale at events and for remote guests.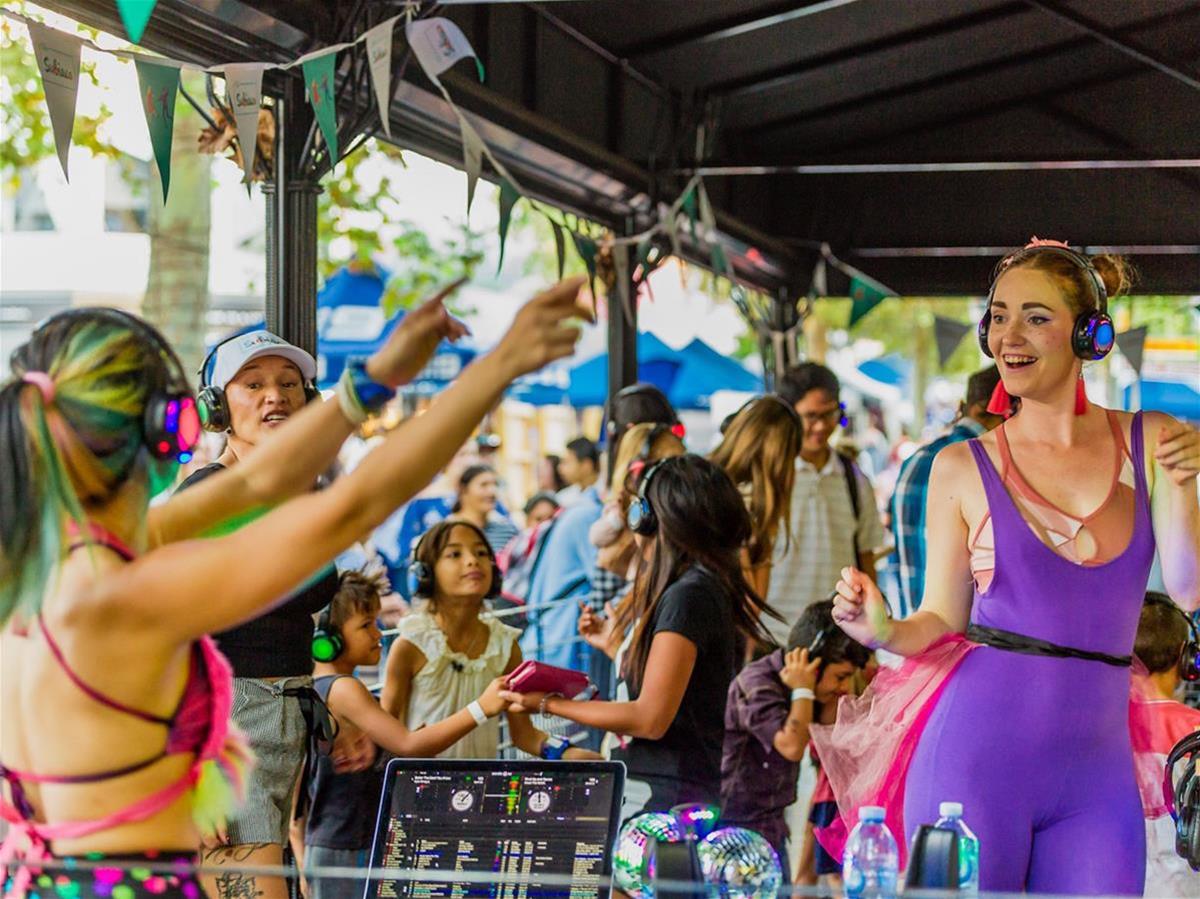 Mark your calendars for Friday 9 April to 18 April 2021!
Dates:Apr 9 - 18
Venue:Subiaco
Details
Ticket Price:Free
Type:Community,Free,Youth Art / Performance
Music:Busking
Food & Drink:Food Market Events
Other:Arts & Crafts,History,Markets,Museum events
Hosted By:See Subiaco
Festivals:All Festivals
Description
A grand celebration of Subiaco arrives this April, showcasing what makes Subiaco so unique and highlighting our many, amazing hidden gems. Transitioning from a one-day street party to a 10-day event series, Celebrate Subi will invite locals and visitors to discover pop-up spaces, live art, distinctive dinners, heritage walking tours, laneway activations, wellness sessions in the park and so much more!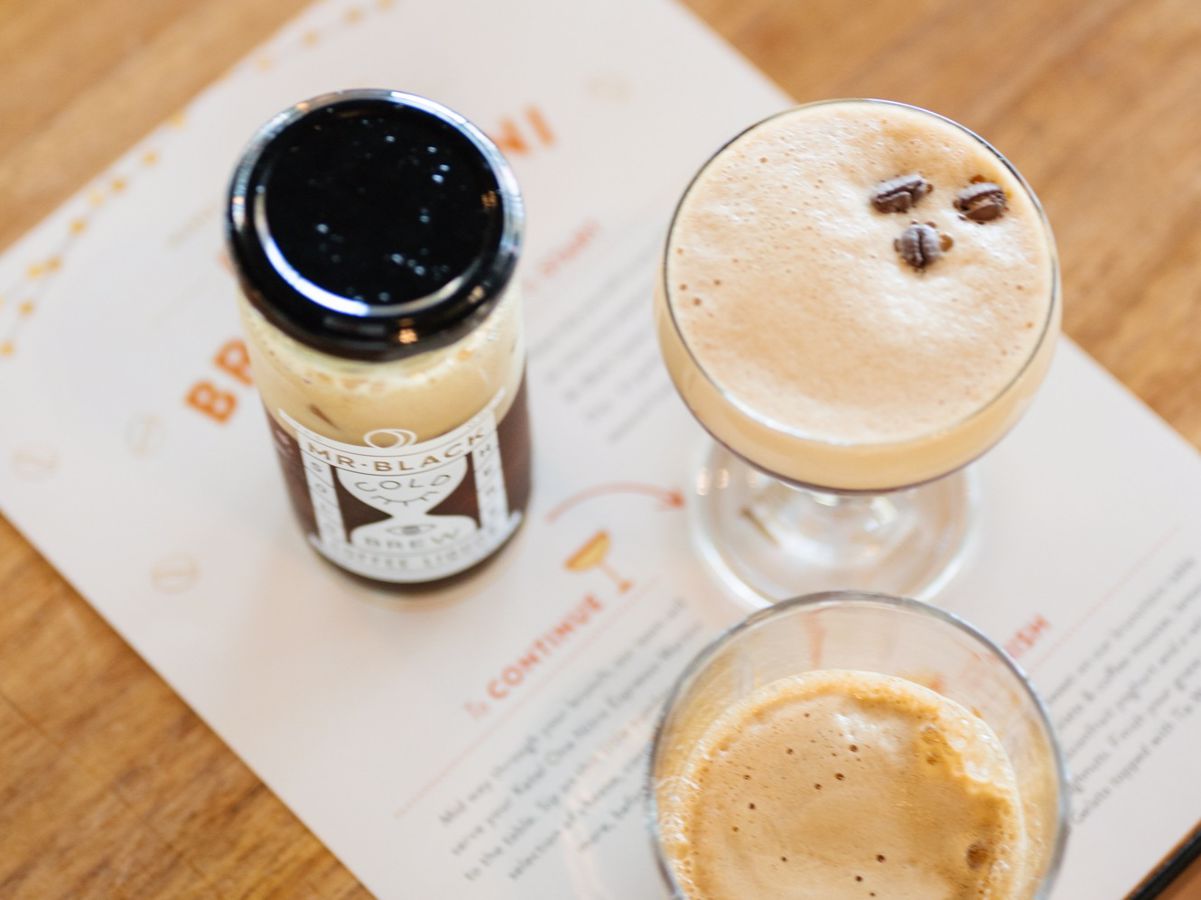 The debut Espresso Martini Festival sold out in a record 72 hours & this round, the team are shaking things up with more booze brands, masterclasses, tastings, bottomless brunches & live entertainment
Dates:Apr 18
Time(s):11.00a,
Venue:Market Grounds
Details
Hosted By:Market Grounds
Ticket Price:$35 - 79pp
Festivals:All Festivals
Food & Drink:Cocktails
Description
General admission tickets start from $35 and include two bespoke espresso martinis on arrival from coveted brands like Kahlua, Absolut & Mr Black, plus access to all the action in the Grounds Beer Garden like the legendary martini caravan, experiential stalls & more. Choose to "Wake n' Shake' from 11am-2.30pm or enjoy a sleep in with the 'Later Shaker' session running 3.00pm - 6.00pm. Guests can also choose from a range of other experiences as part of the festival. Including the Espresso Brunch-tini, the Espresso Martini VIP Experience, and the Lunch-tini or romantic Dinner experiences. Time to gather your fellow espresso martini lovers, choose your experience and raise a pinky finger to the world's best invention ever - The Espresso Martini. The festival will make the conclusion to Market Ground's summer festival series including Gin Tonica Festival and Margarita Fiesta so don't miss out!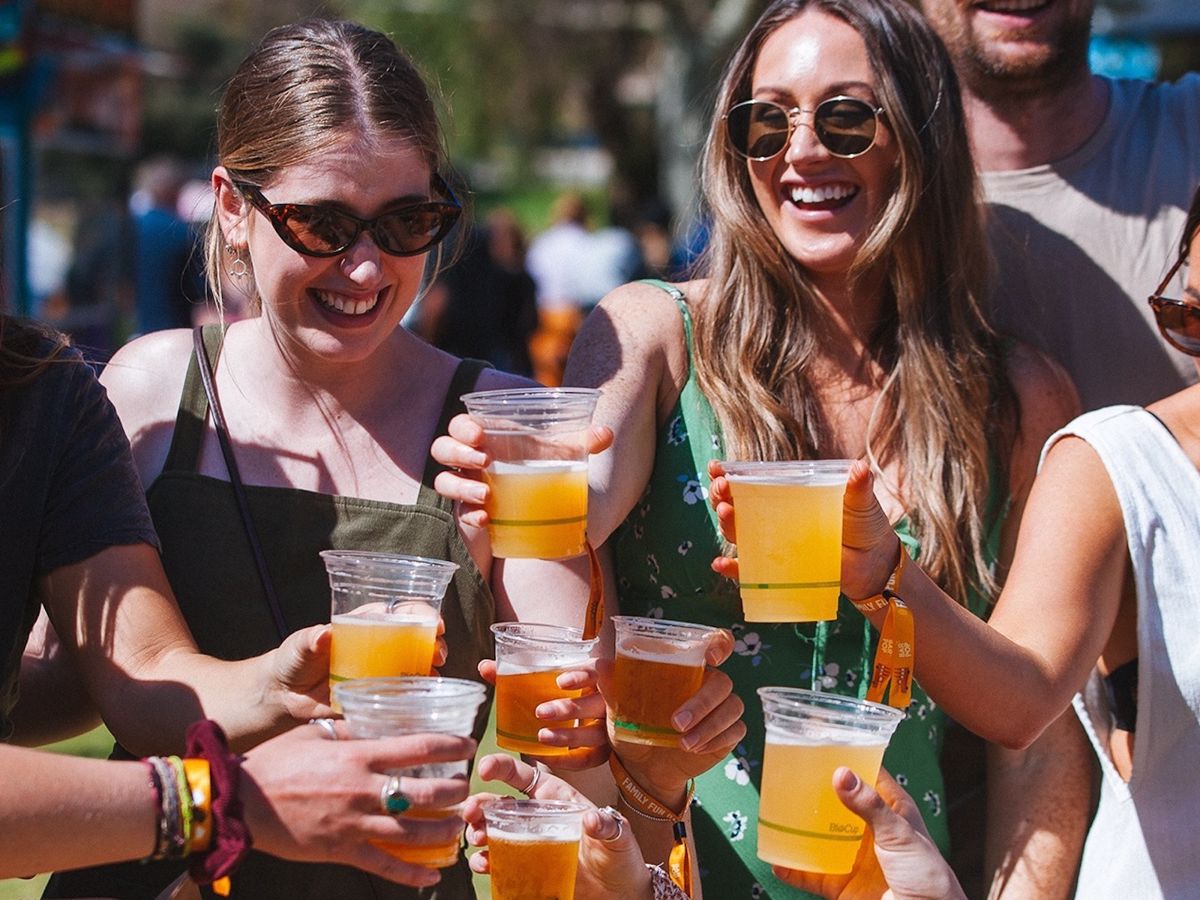 Beer lovers, it's time to rejoice as Froth Town returns to deliver good times on tap at Claremont Showgrounds!
Dates:Apr 16 - 18
Venue:Claremont Showground
Details
Hosted By:Froth Town
Food & Drink:Beer,Wine,Cider,Festival
Festivals:All Festivals
Description
There'll be plenty to raise a glass to, with an epic range of craft beer only the tip of the pint-glass at Froth Town. Running across four sessions, over a three-day extravaganza of good drinks, good food and good times, the event will showcase a wide selection that boasts the best in local produce and entertainment. SESSION TIMES F* YEAH FRIDAY (18+) | 5pm - 11pm SATUR-DAY FOR IT | 10am - 4pm SUPER SATURDAY NIGHT (18+) | 5pm - 11pm SUNDAY FUN DAY (family day) | 12pm - 6pm EAT & DRINK -65+ Breweries, Cideries, Distilleries + Wineries -EXCLUSIVE Froth Town Festival Release Beers! -Grand Beer Hall -Bier Haus (New in 2021!) -Cocktail Lounge -Spritz Saloon -Gin & Tonic House -Seltzer Garden -Feral Biggie Bar -Food Trucks ATTRACTIONS -Show Rides -Silent Disco -Barber Shop -Pirate Life Tattoo Parlour -Carnival Games -Dodgem Cars -Giant Beer Pong -Bucking Bull -Garden Games -Kids Activites *Sunday Fun Day session only! ENTERTAINMENT -Hot Dog Eating Comp -Dad Bod Wet T-Shirt Comp -Sumo Wrestling -Live Footy: Mega Screen -Dodgeball -"Hold My Beer" Obstacle Course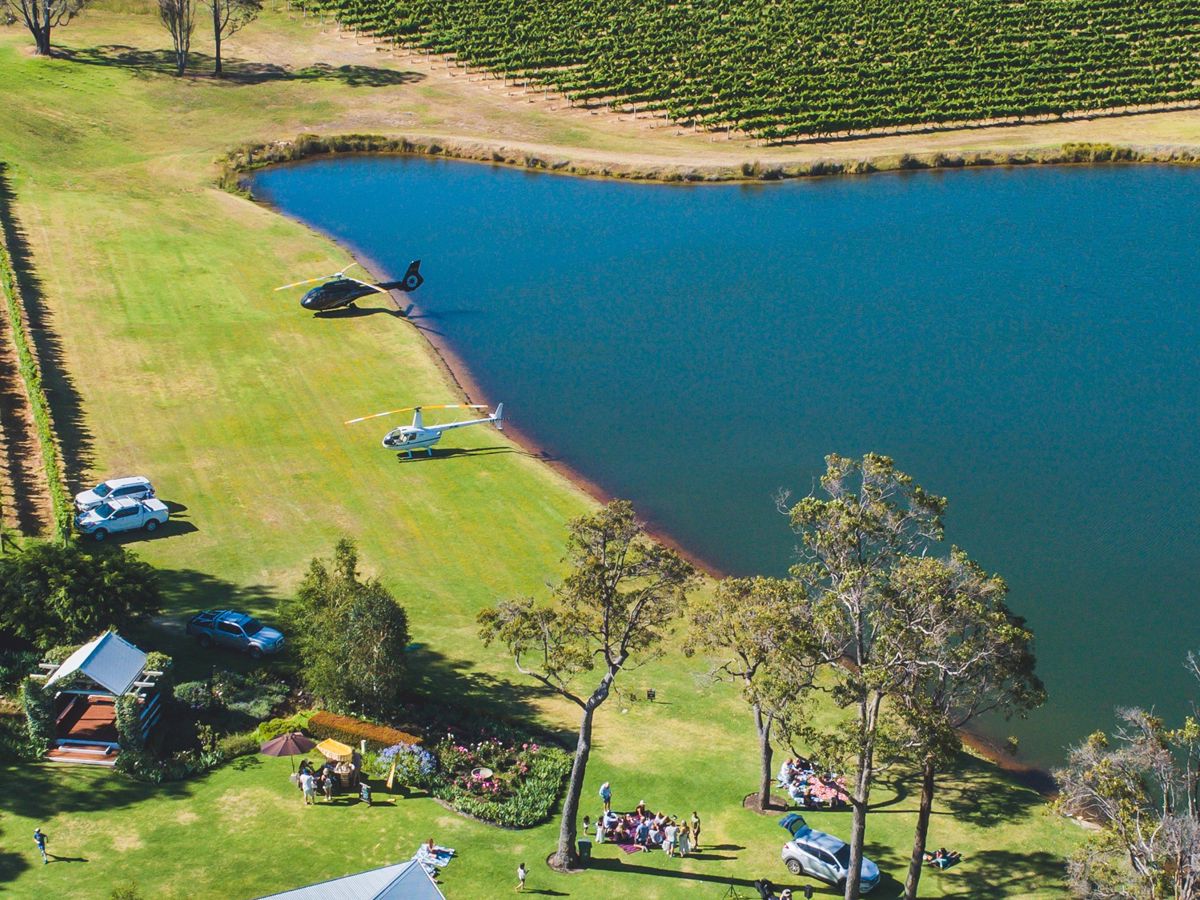 Our March lineup has been announced! Free Event, featuring talented local musicians at Aravina Estate every weekend in March, April and May.
Dates:20 Mar - 8 May
Venue:Aravina Estate
Time(s):11am to 5pm
Details
Food & Drink:Winery Events,Wine
Other:Flowers & Gardens,Travel
Hosted By:Aravina Estate
Ticket Price:Free
Music:Free
Description
Spend these sunny Autumn weekends lazing on our lawn, sipping on your favourite Aravina wine or beer, along with our delicious pizzas and listening to some of the best local talent around.
Laine Wolfe | Saturday 20 March | 12 - 3pm
Kareema | Sunday 21 March | 12 - 3pm
Ricky Green | Saturday 27 March | 12 - 3pm
Charlee Jones | Sunday 28 March | 12 - 3pm
Laine Wolfe | Friday 2 April | 12 - 3pm
Kareema | Saturday 3 April | 11.30am - 2.30pm
Mitch Baker | Saturday 3 April | 2.30pm -5.30pm
Katie White | Sunday 4 April | 11.30am - 2.30pm
SoWhat | Sunday 4 April | 2.30 - 5.30pm
Ricky Green | Monday 5 April | 12 - 3pm
Katie White | Saturday 10 April | 12 - 3pm
Ricky Green | Saturday 17 April | 12 - 3pm
Katie White | Saturday 24 April | 12 - 3pm
Ricky Green | Sunday 25 April | 11.30am - 2.30pm
Whiskey Dogs | Sunday 25 April | 2.30 - 5.30pm
Kareema | Monday 26 April | 12 - 3pm
Bella Blackmore | Saturday 1 May | 12 - 3pm
Ricky Green | Saturday 8 May | 12 - 3pm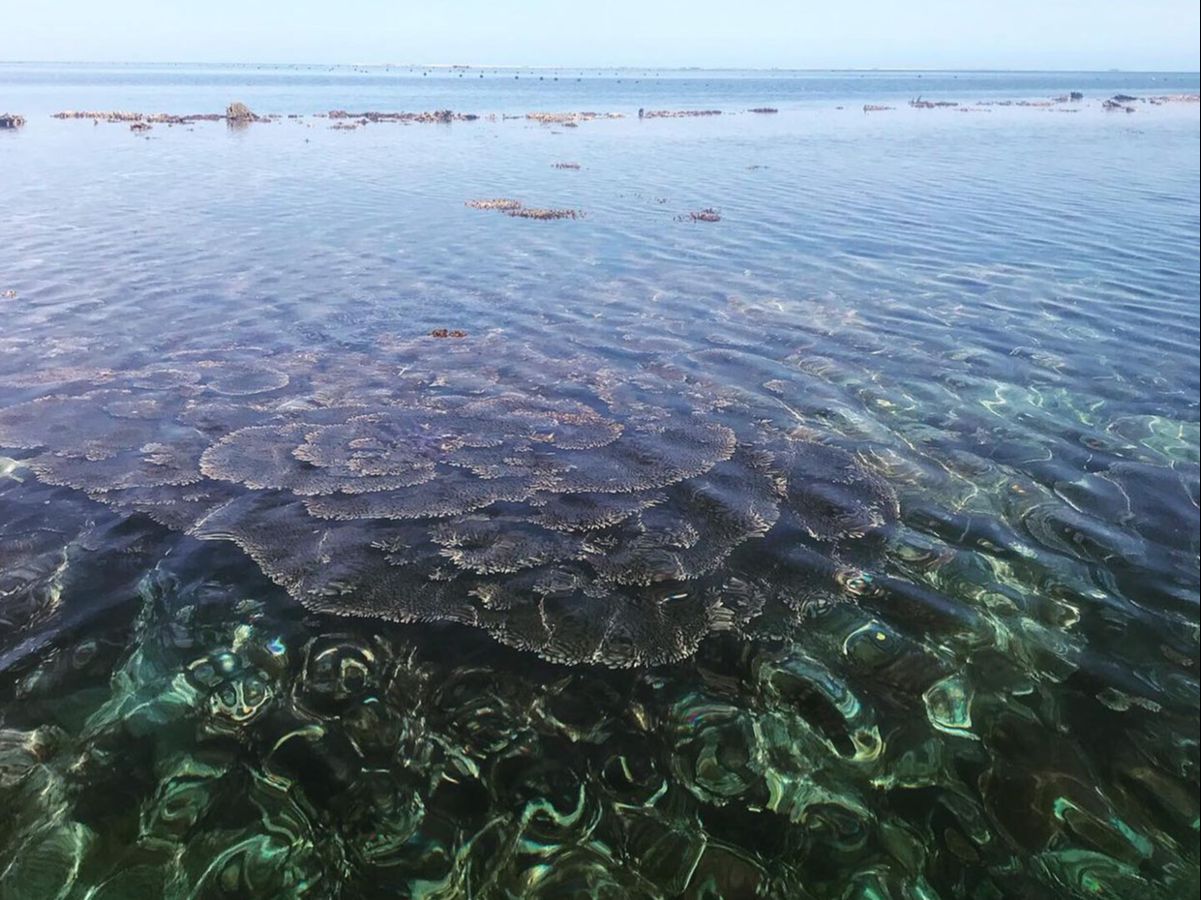 A waterside setting defines fine dining at the Abrolhos Islands. Discover the natural gems of the sea, Liddon Pearls, at the first and only boutique gallery in the Abrolhos Islands.
Dates:Apr 17 & 18
Time(s):Apr 17th 9:00am - Apr 18th 5:00pm
Venue:Post Office Island, southern group of the Houtman Abrolhos Islands
Details
Hosted By:Pearls and Plates
Ticket Price:$250
Music:Other Music
Other:Travel
Food & Drink:Seafood,Festival
Festivals:All Festivals
Description
At this event you'll experience food, wine, pearls, music and a Abrolhos photographic exhibition. Eat lunch overlooking the lagoon on the southern point of Post Office Island and enjoy local seafood delicacies and tasty wines served to you by Celebrity chef Anna Gare and award winning chef Guy Jeffreys. To top off such a feast, soulful tunes by Tilly Kay and guests will play. WA photographer, Nic Duncan, will also present her Abrolhos photographic exhibition and the historic Dutch wreck secrets of Pelsaert Group will be revealed.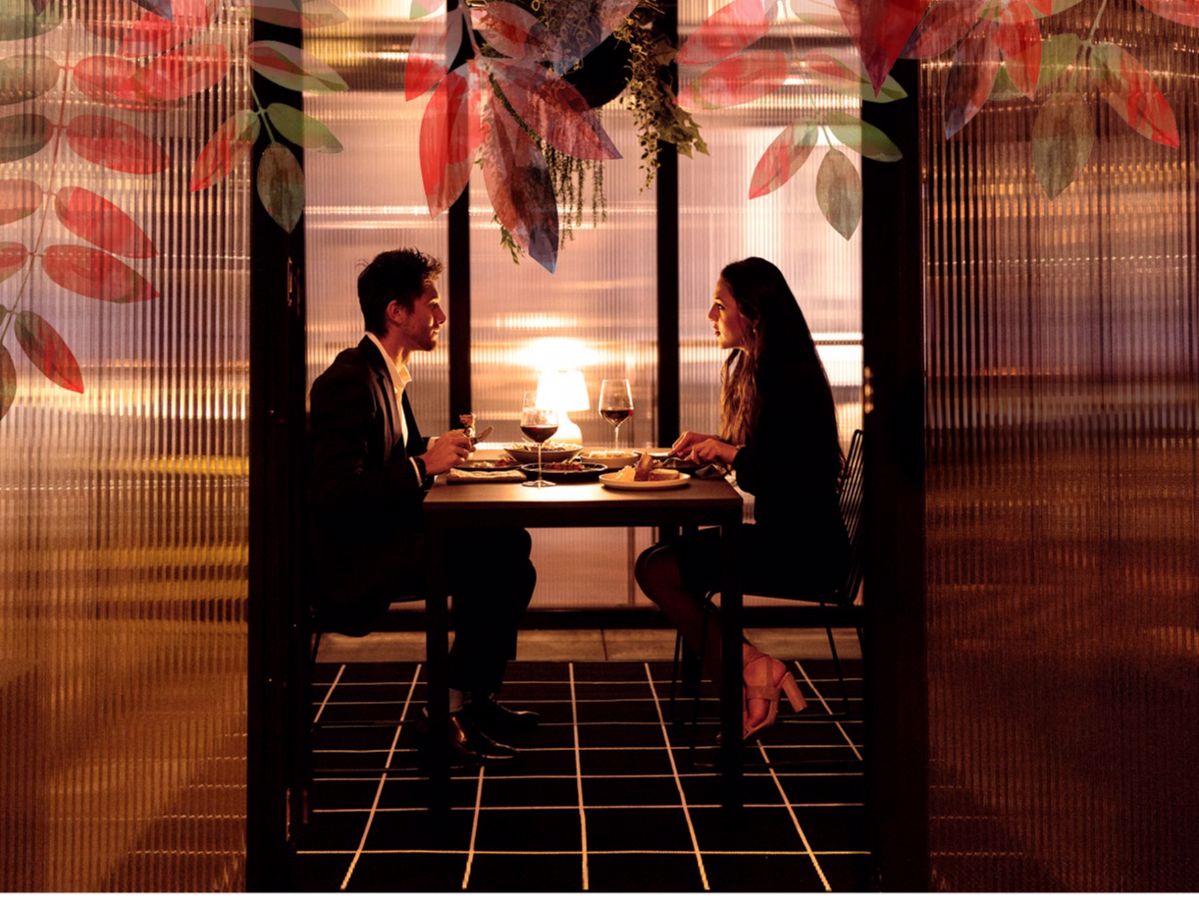 Following last year's sell-out success, Perth's most exclusive Glasshouse Dining experience will return to Brookfield Place with a brand-new autumnal design theme.
Dates:Apr 20 to Jun 19
Time(s):Tuesday to Saturday 6:00pm to 8:15pm and 8:30pm to 10:45pm
Venue:Brookfield Place
Details
Hosted By:Brookfield Place
Ticket Price:$95pp
Food & Drink:Degustation,Restaurant Events
Description
Enjoy delectable meals with menus from award-winning restaurants Print Hall and The Heritage Wine Bar in one of six specially designed and created glasshouses designed to seat up to four people per pod – amidst the Perth skyscrapers from Tuesday 20 April to Saturday 19 June 2021. With limited spaces available, be sure to book now: Print Hall $99 per person | 3 course share style menu celebrating WA produce Seating times: Tuesday to Saturday 6:00pm to 8:00pm 8:15pm to 10:15pm The Heritage Wine Bar $95 per person | 4 course set Chef's Menu Seating times: Tuesday to Saturday 6:00pm to 8:15pm 8:30pm to 10:45pm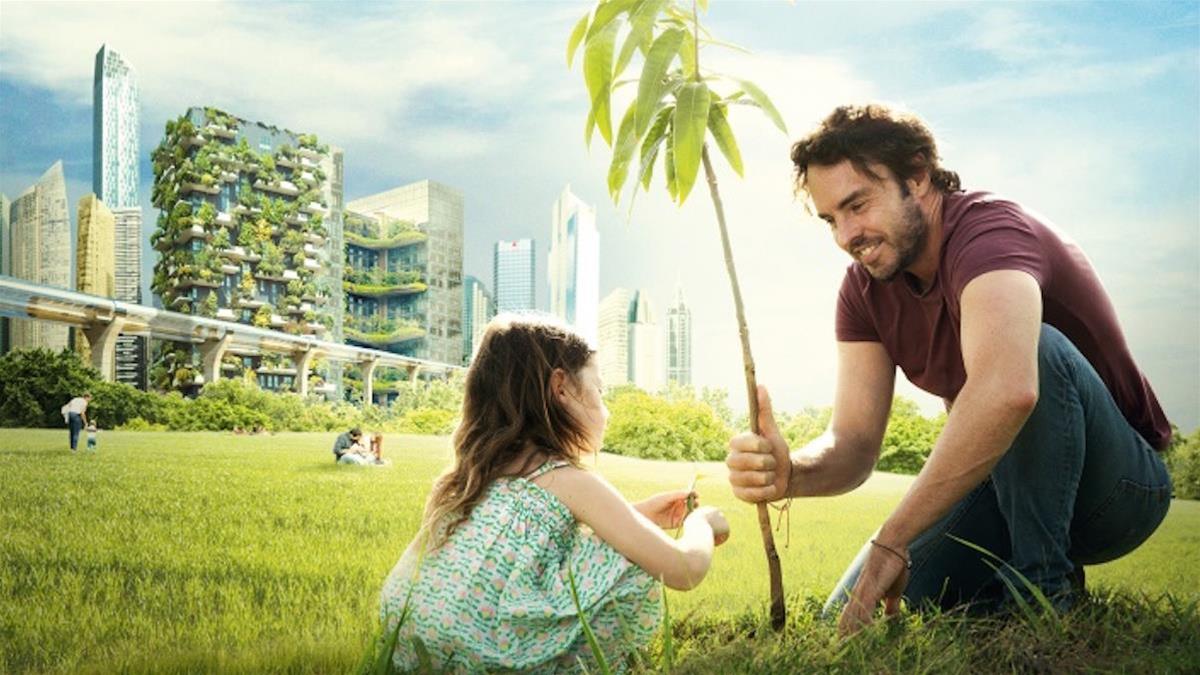 Get ready to feel inspired to save the world with a screening of 2040 by award-winning director Damon Gameau, who delves into a journey to explore the regenerative possibilities of the future.
Dates:Apr 21
Time(s):6:45pm - 8:15pm, 7.00pm - 8.30pm, 7.15pm - 8.45pm, 7.30pm - 9.00pm
Venue:Event Cinemas Innaloo
Details
Hosted By:WA Good Food Guide
Ticket Price:$115 + bf
Food & Drink:Festival,Food Event,Celebrity Chef
Other:Film Festivals,Film Events
Description
The WA Good Food Guide Film Festival showcases the talents of West Australian chefs and producers. Each screening has a thoughtfully curated food and beverage experience at its heart. For 2040, our opening event, there seemed to be no better chef than 2019 WAGFG Chef of the Year, Melissa Palinkas of Ethos Deli + Dining Room. Melissa and her team put sustainability at the core of their innovative East Fremantle offering and their collaboration with WAGFG will be no different, dreaming up the perfect dinner box. Canapes on arrival Popcorn Akoya oysters DINNER BOX Coney Island Frank Dog using Rose Mallee Beef Ethos signature potato latkes Pumpkin burghl goats cheese salad DESSERT Whey gelato/plum/macadamia Arrive early to meet chef Melissa Palinkas, grab a drink and get ready for an evening that will leave you inspired to save the world! Acclaimed drinks guru Mike Bennie, our Director of Drinks, has curated a special match of WA wines to match boxes starring Frankland River Estate, Voyager Estate, Corymbia and Si Vintners drops. Ethos will also be providing their innovative non-alcoholic drinks on the night. WA craft beers are also available from Gage Roads, Cheeky Money and Otherside.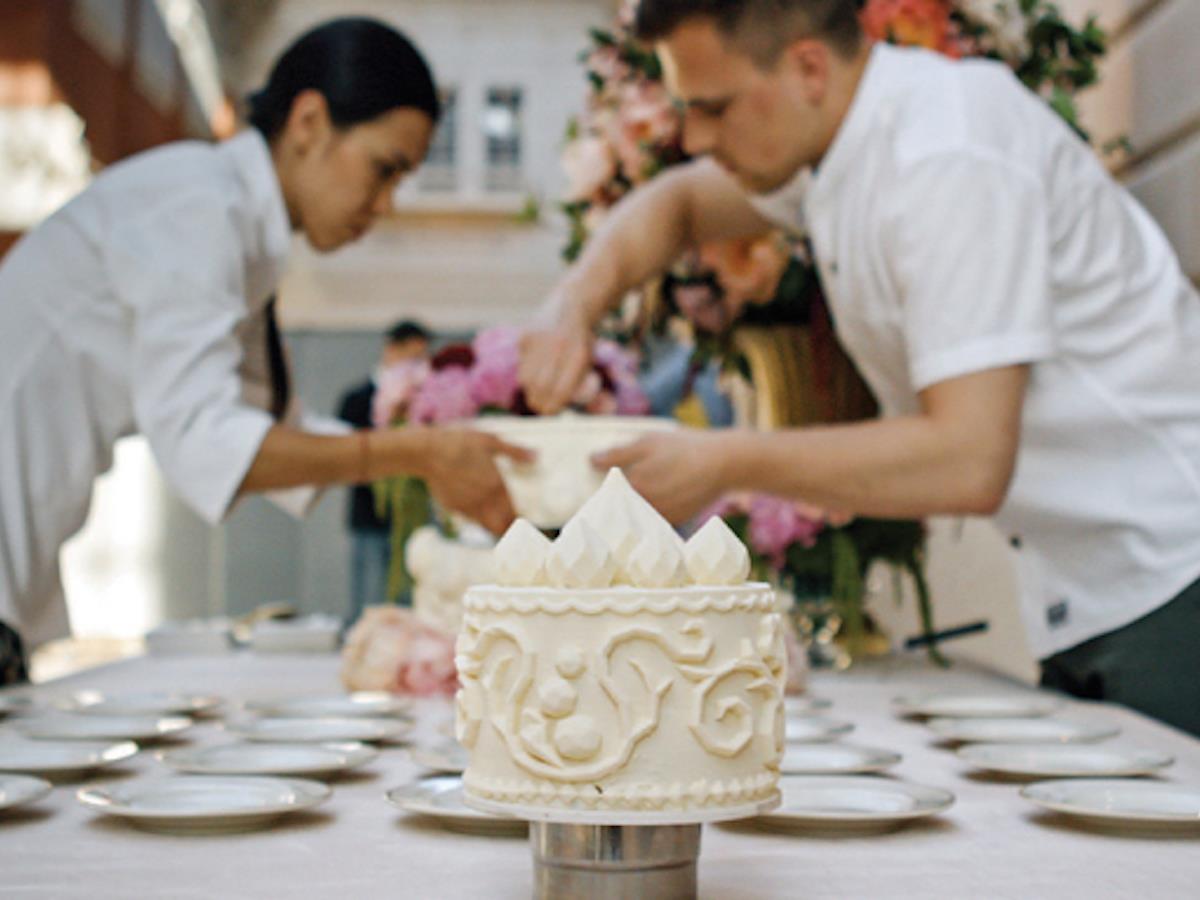 If you have a sweet tooth, this is the event for you!
Dates:Apr 22
Time(s):7.00pm - 8.15pm, 7.30pm - 8.45pm, 7.45pm - 9.00pm, 8.00pm - 9.15pm
Venue:Event Cinemas Innaloo
Details
Other:Film Festivals,Film Events
Food & Drink:Festival,Food Event,Celebrity Chef
Hosted By:WA Good Food Guide
Ticket Price:$110 + bf
Description
Bringing together some of the world's most talented culinary artists, Yotam Ottolenghi strives to tell the story of Versailles through the lens of food, for the famed Metropolitan Museum of Art in New York. Ottolenghi revels in a journey through the abstract and inventive. Unmissable! Romain Lassiaille will conjure decadent dessert platters for Ottolenghi and the Cakes of Versailles. Lassiaille, the renowned Pastry Chef at Pullman Bunker Bay Resort has had a global career from the acclaimed Lake House in Daylesford to Peru, South Africa, Switzerland and his native France. There he spent his formative years working in the realm of Michelin restaurants. The platter includes; - Blueberry & Strawberry Gum Macaron | in celebration of the favourite dessert of Marie Antoinette - Milk Chocolate & Salted Caramel Popcorn w/ passionfruit gel - Lemon Virgin Mojito | inspired by world renowned Pastry Chef Cedric Grolet - Chocolate Gold Bar | Louis XV was an addict to chocolate and infatuated by gold An exceptional selection of West Australian wines and innovative non-alcoholic options have been curated by acclaimed drinks guru Mike Bennie, our Director of Drinks for this event. Arrive early to meet Romain, order your drink at the bar, and get ready for an unforgettable Gold Class experience!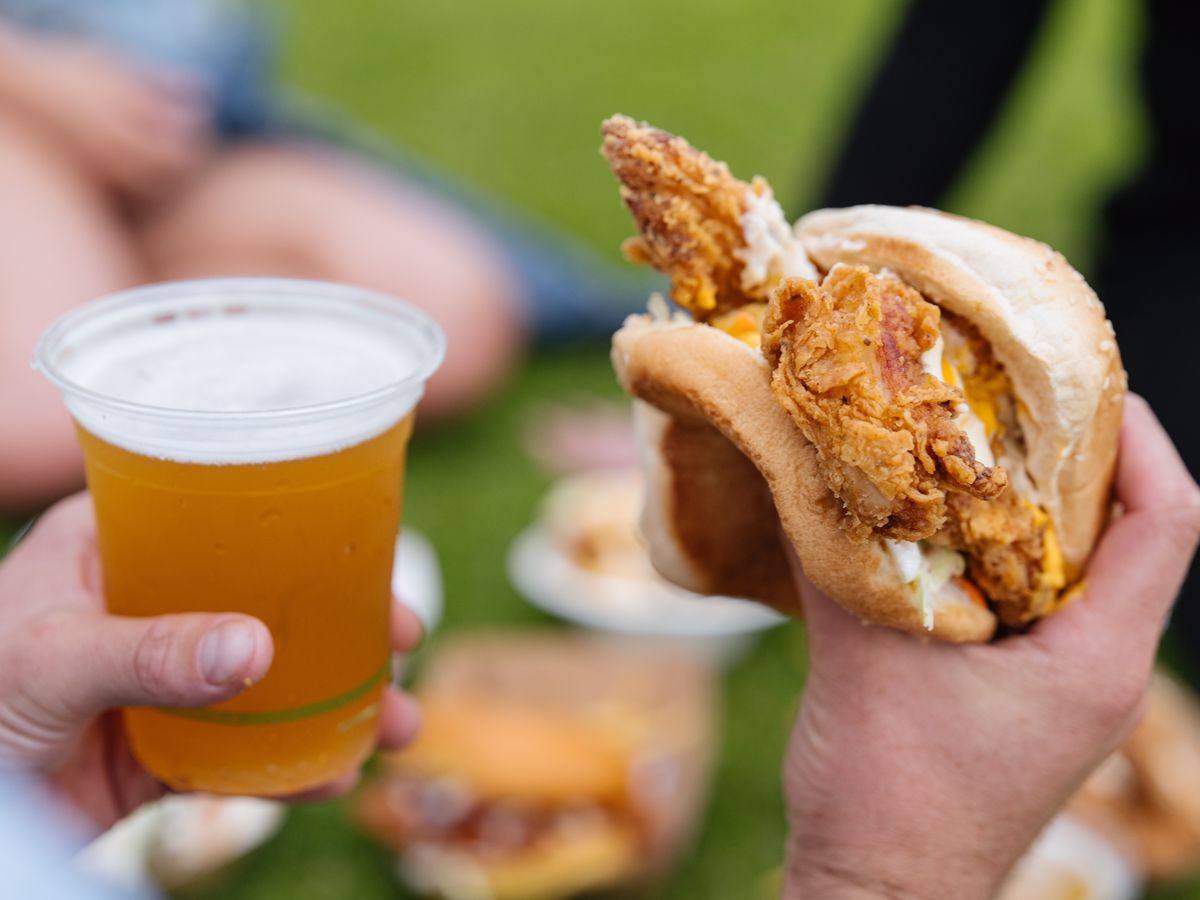 Cluck for joy - Perth's first Chicken & Beer Festival is coming to Subiaco Market Square for the late April long weekend!
Dates:Apr 23 - 25
Time(s):23rd: 4.30 -10.30pm; 24th: 11am – 4pm & 5pm – 11pm; 25th: 12pm – 6pm
Venue:Subiaco Market Square
Details
Hosted By:Chicken & Beer Festival
Type:Pet-Friendly
Festivals:All Festivals
Food & Drink:Beer,Festival
Description
Kicking off Friday evening, 23rd of April, with two sessions on Saturday and a day session to close the festival on Sunday, chicken and beer enthusiasts will be invited to indulge in a fun festival setting complete with music, carnival rides and activities. Picture this: every type of finger lickin' chicken you can imagine from New Orleans and Korean Fried Chicken to Indonesian, Indian, Soul, Brazilian and Jamaican flavours; prepared and cooked fresh by local Perth establishments and food trucks such as Satchmo, Baolicious, Smokr, Munchy Machine and more; washed down with a great selection of over 60 beers served ice-cold by some of your favourite craft beer breweries including Pirate Life, Little Creatures, Fat Bull, Whalebone, Good Drinks, Mountain Goat and many more. If beer isn't your drink of choice, don't fret – there will also be bars exclusively for cider, wine and cocktails. Vegans and vegetarians are not forgotten either and won't be left out - some of the festival vendors will be serving up delicious meat free alternatives!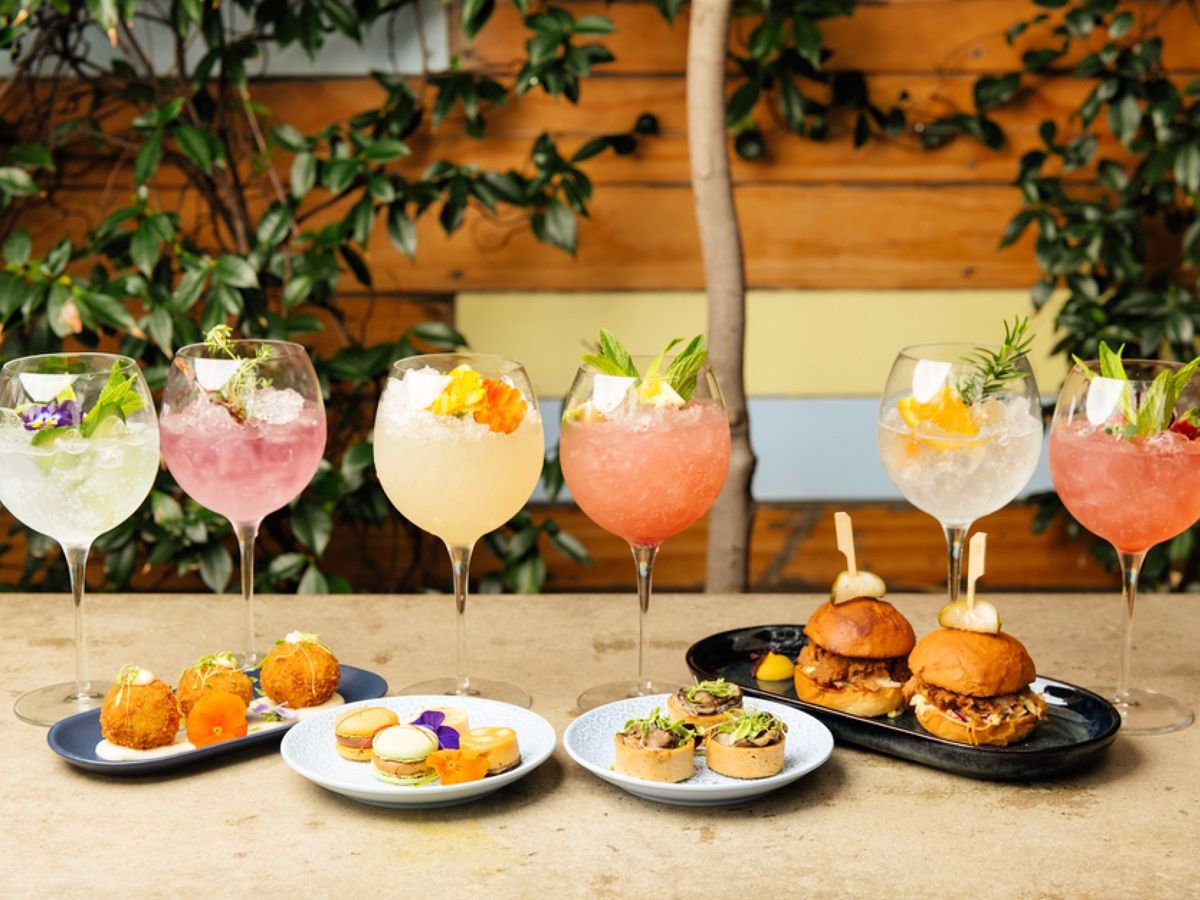 Let spring beGIN with The Garden's 'Gin High Tea' event series!
Dates:Apr 24
Time(s):2.00pm - 4.00pm
Venue:The Garden
Details
Hosted By:The Garden
Ticket Price:$80
Food & Drink:Spirits
Description
Join us for an afternoon of roaming high tea canapès paired with 6 gin and tonic cocktails Drinks Summer Granita Gordon Sicilian Lemon, grapefruit bitters, lemon Old Tom and Tonic Haymans Old Tom, Fever-Tree elderflower tonic, cucumber, mint Sunset Blush 78 Degrees Sunset, Fever-Tree aromatic tonic, strawberry, mint Summer Haze Scapegrace Black, Fever-Tree aromatic tonic, pineapple, thyme Western Seas West Winds Sabre, Fever-Tree mediterranean tonic, orange, rosemary The Floradora Tanqueray Seville, Fever-Tree ginger beer, lime, raspberry mint Assorted high tea canapés served throughout the event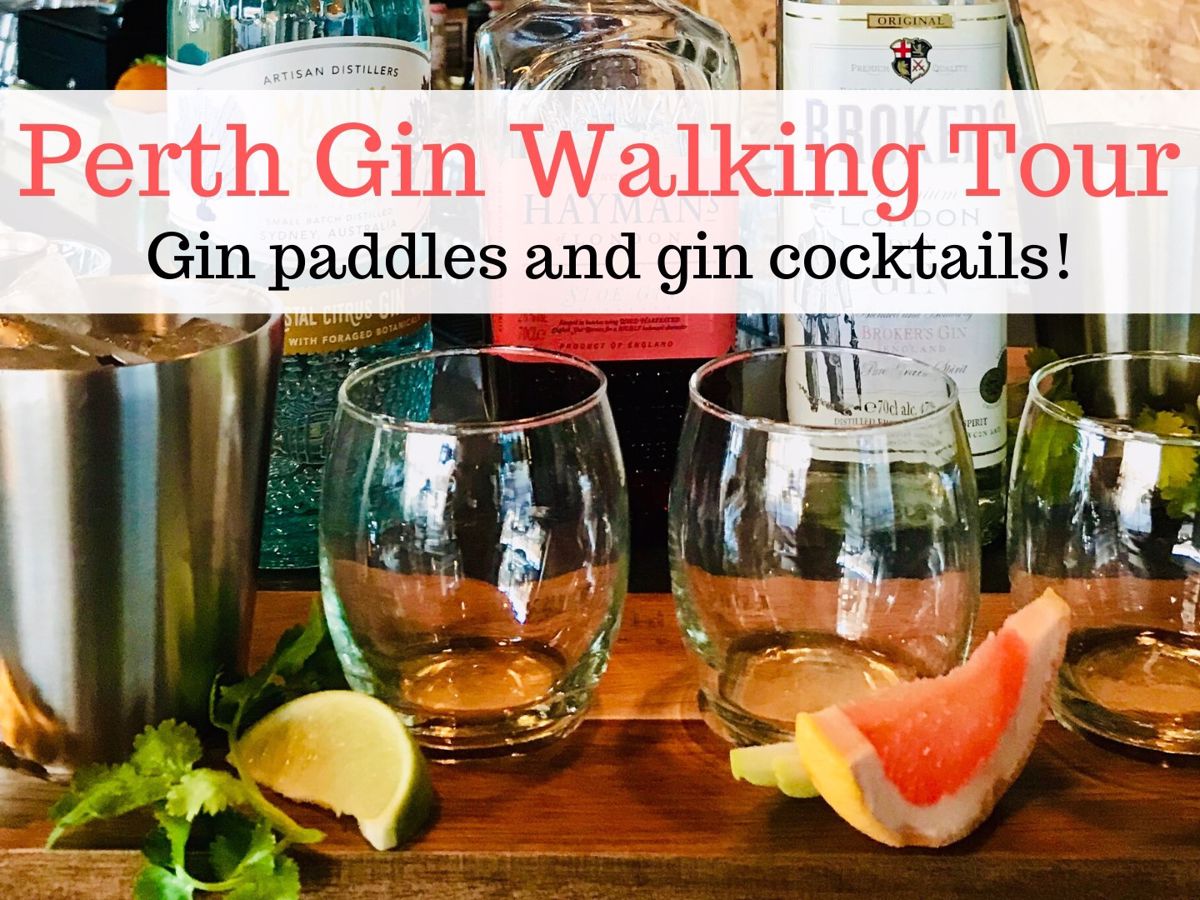 The Gin Walking Tour of Perth takes gin devotees on a gin adventure visiting a delicious array of gin bars in the CBD and Northbridge
Dates:Apr 24, May 8, May 15, May 22, May 29
Venue:Perth CBD & Northbridge
Details
Hosted By:Hidden Detours
Type:Adults Only
Food & Drink:Spirits
Ticket Price:$130pp
Description
The Gin Walking Tour of Perth consists of guided gin tastings by gin experts in two gin bars, you are bound to be in good spirits, as you sip your gin tasting paddles resplendent with garnishes and tonics. For the gin and cocktail lover, we visit hidden bars for an interactive experience and various gin cocktail tasters. Learn the art behind making awesome cocktails, and drinking them too! Enjoy strolling through Perth city streets visiting gin joints, whilst our guide GIN-dulges with you juicy stories about gins history, and peppers it with some of Perths own secrets and scandals. For a gin tour with a difference, grab your gin pals and let the good times be-GIN!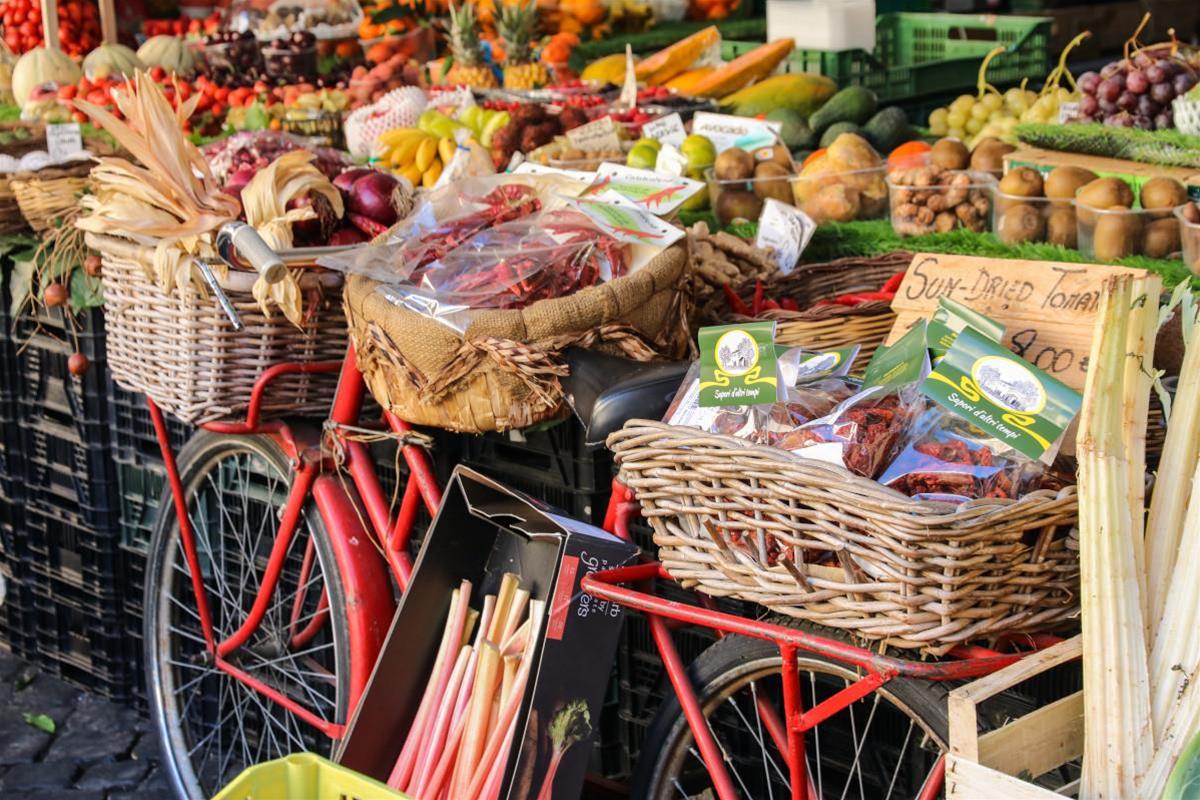 Head down to the Markets by the Bay and start your Saturday morning the right way - fresh coffee, ice-cream, local produce, arts, crafts and more.
Dates:Apr 24; May 15; Jun 19
Time(s):8am - 12pm
Venue:Jurien Bay Hall carpark
Details
Hosted By:Markets by the Bay
Type:Community
Other:Arts & Crafts,Markets
Food & Drink:Food Market Events
Description
Markets by the Bay has something for everyone - local produce, fresh coffee, jams, chutneys, sewing, 2nd hand items, massage, arts, crafts and more.
Markets by the Bay are raising money towards new medical equipment for Jurien Bay. If you are interested in holding a stall, give Joyce call - 9652 1931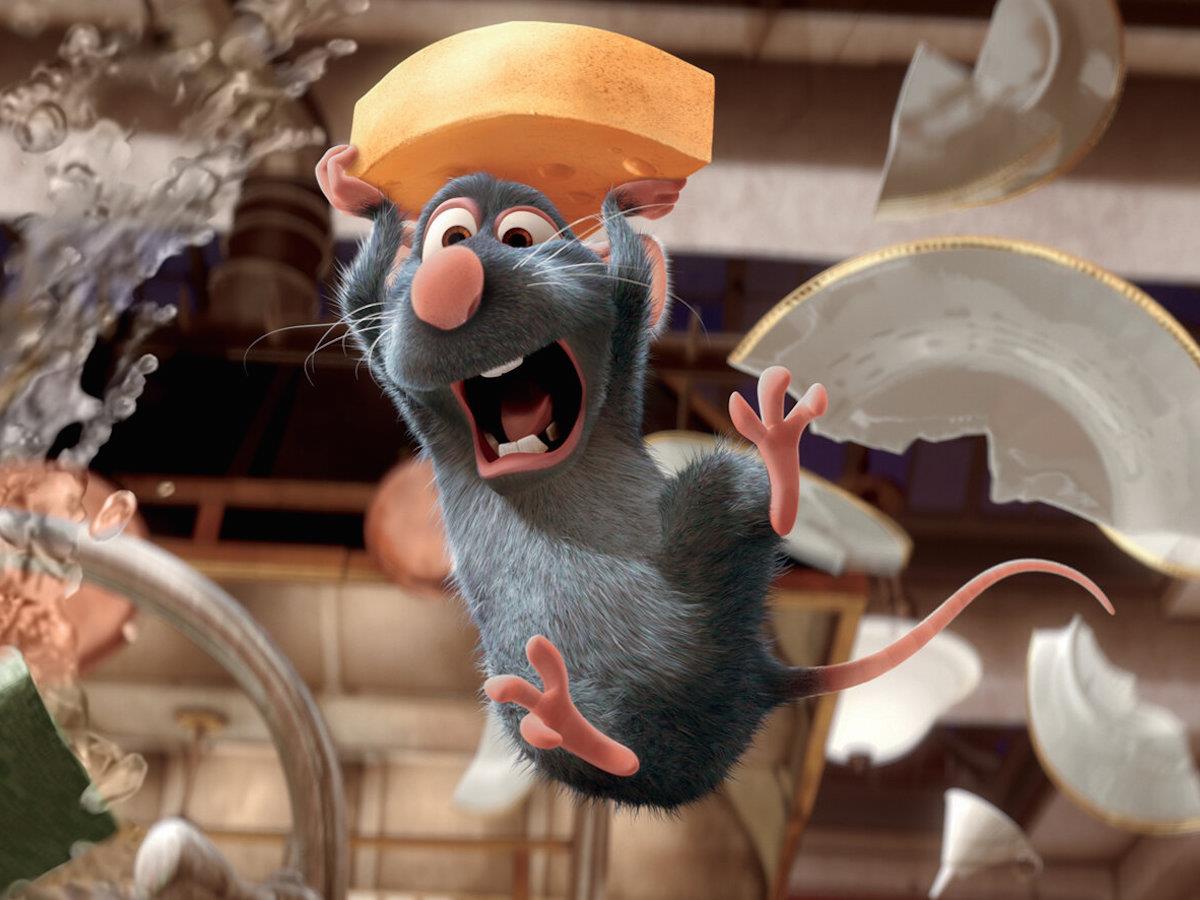 The ultimate treat-day for you and your little one!
Dates:Apr 24
Time(s):12.30pm
Venue:Event Cinemas Innaloo
Details
Other:Film Festivals,Film Events
Food & Drink:Festival,Food Event
Hosted By:WA Good Food Guide
Ticket Price:$40 + bf (under 12), $50 + bf (ages 12 and over)
Type:For Kids
Description
This is Pixar's endearing tale of Remy, a rat who dreams to cook, and his unusual alliance with Linguine a hapless young kitchen hand. Ratatouille has become a firm favourite for not just families; regularly hitting lists of the best culinary depictions on the silver screen. This session is the perfect treat to bring your little ones to and our carefully considered offering will satisfy both adults and kids alike.
Fenella Peacock of Taste Scape brings her own brand of je ne sais quoi to her French-styled lunchbox for the screening of Ratatouille. Expect a classic ham and cheese baguette, fromage, a decadent sweet croissant, French-style lollies and macarons and for dessert, strawberry shortcake or chocolate tart. Kids will be served the classic French Orangina with their lunchbox and adults will be able to purchase premium WA wine and beer from a thoughtfully curated list at the WAGFG Film Festival bar. Patrons who require a gluten free option can email [email protected] by April 15th quoting their booking reference.