Eating and Drinking in Perth 
WA's food and bar scene has never been more exciting and diverse. The small bar, restaurant and hawkers market scene is exploding, as are the number of outdoor venues, especially in the city, Northbridge and Fremantle. International chefs marvel at the freshness and quality of home-grown produce, markets and gate-to-plate vendors, 350+ wineries and 50+ local breweries & distilleries, all on display at a myriad of food, wine & beer festivals.
Guides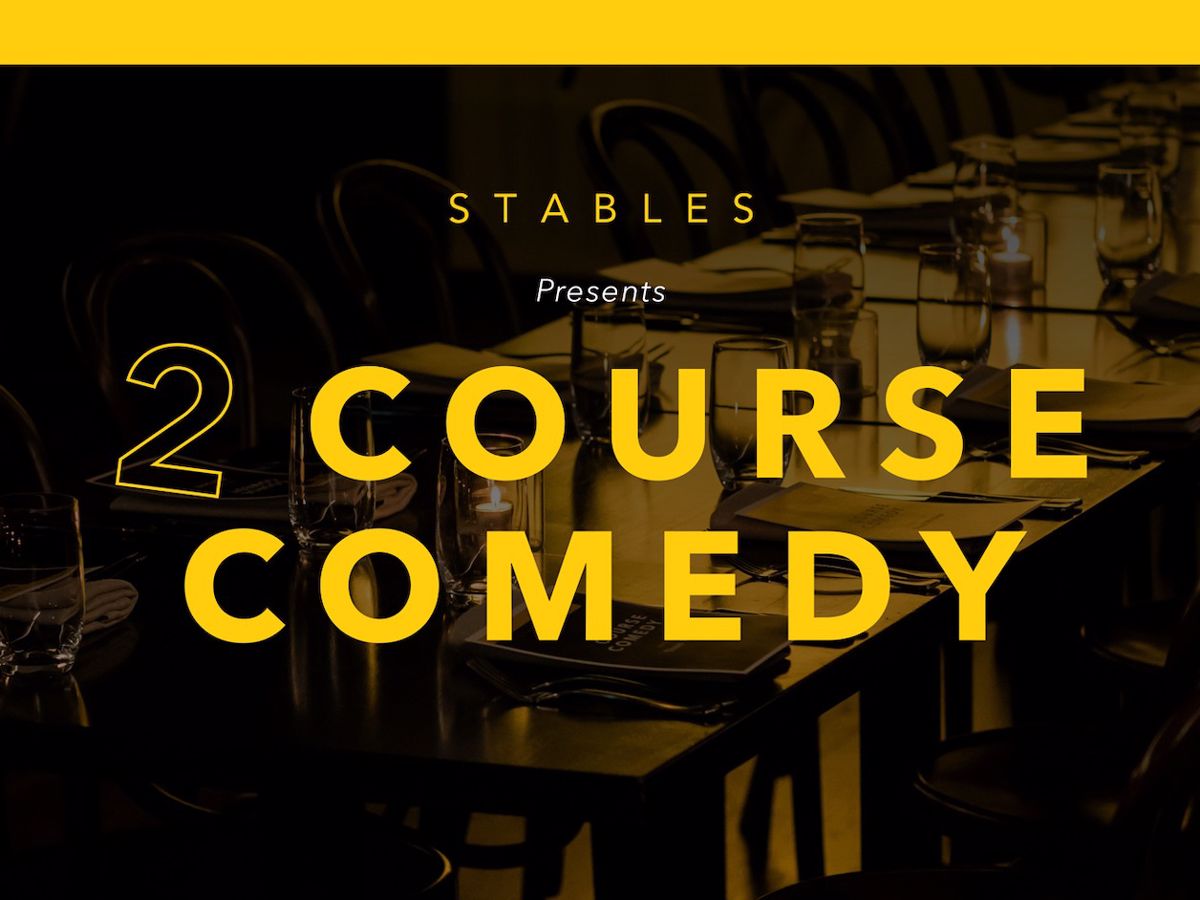 Perth's OG 2 Course Comedy is back and better than ever! Prepare yourself for this year's top-quality line-up, guaranteed to have you chuckling from entree to main.
Dates:Jul 29
Time(s):7:00pm
Venue:The Stables Bar
Details
Hosted By:The Stables Bar
Ticket Price:$85.00
Performing Arts:Comedy
Food & Drink:Food Event
Description
Experience an underground dinner and show in The Stables Bar's basement with laughs from award winning comics, Simone Springer and David Tuffley. The Stables' kitchen will bring guests a delicious 2-course menu – beginning with a tasting plate of Tomato & Olive Arancini, Mac & Cheese Croquette and Brisket Slider, before picking between a choice of three mains- Herb & Ricotta Gnocchi, Great Southern Pork Belly or Pan Fried Cone Bay Barramundi.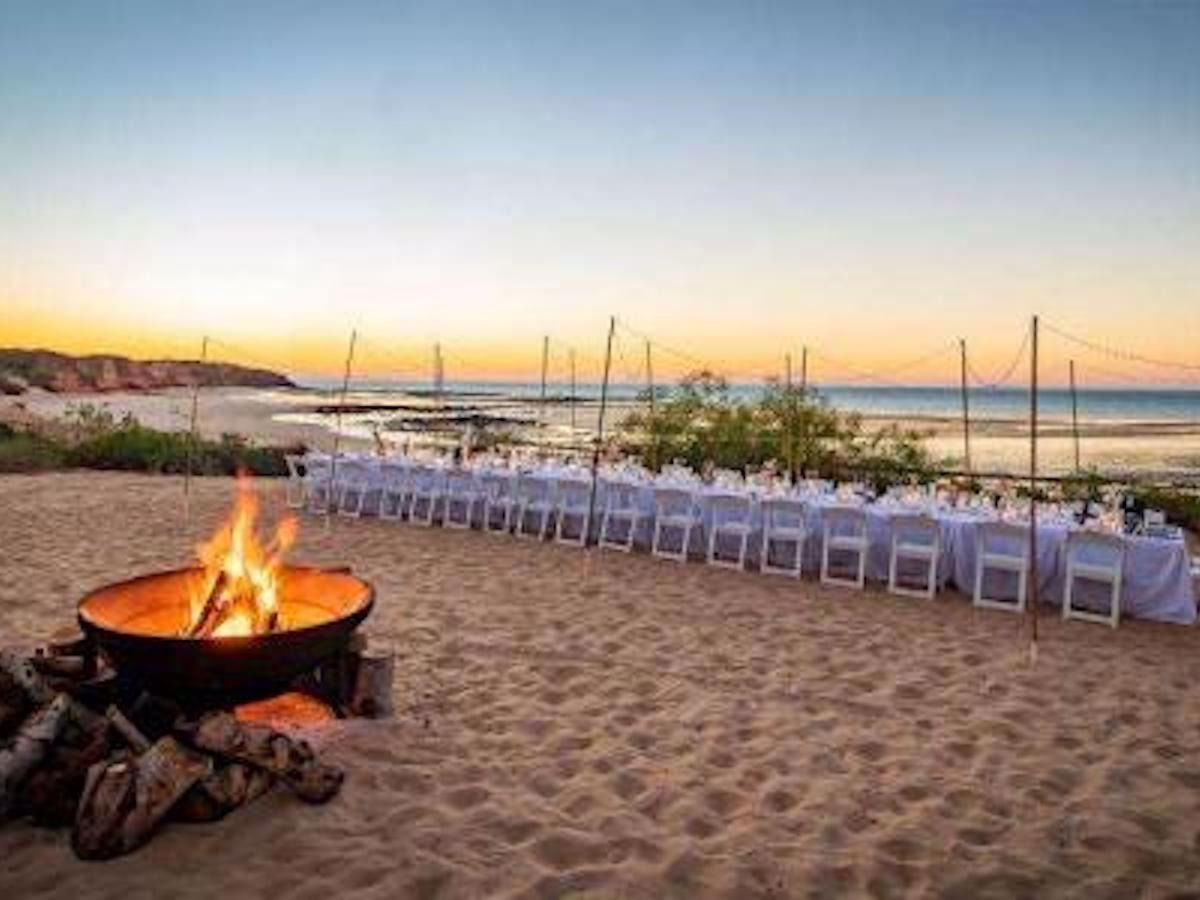 Don't miss out on the famous Eco Beach Wilderness Retreat Long Tables
Dates:Jul 23, Aug 7, Sep 10
Venue:Eco Beach Resort
Details
Hosted By:Eco Beach Resort
Ticket Price:$185
Food & Drink:Restaurant Events
Description
Sink your toes in to the sand while enjoying a long table dinner made up of fresh local produce, single vineyard wines and views that will take your breath away. Bookings now available for the below dates. Wine selections for each night are currently under review and we will update as soon as confirmed. Eco Beach Resort is a multi award-winning eco resort set amongst the pristine and untouched Kimberley environment. Just over an hour's drive south of Broome, accommodation at the eco resort provides guests with an unforgettable and unique wilderness experience whilst having minimal impact on the surrounding landscape. This eco friendly holiday accommodation near Broome is perfectly suited to every taste. The accommodation at our eco resort includes 25 superbly appointed Eco Villas interlinked by over 1km of elevated wooden boardwalks, and 30 luxurious safari style Eco Tents. For larger groups we also offer The Beach Houses, striking ocean front accommodation with amazing views of the Indian Ocean.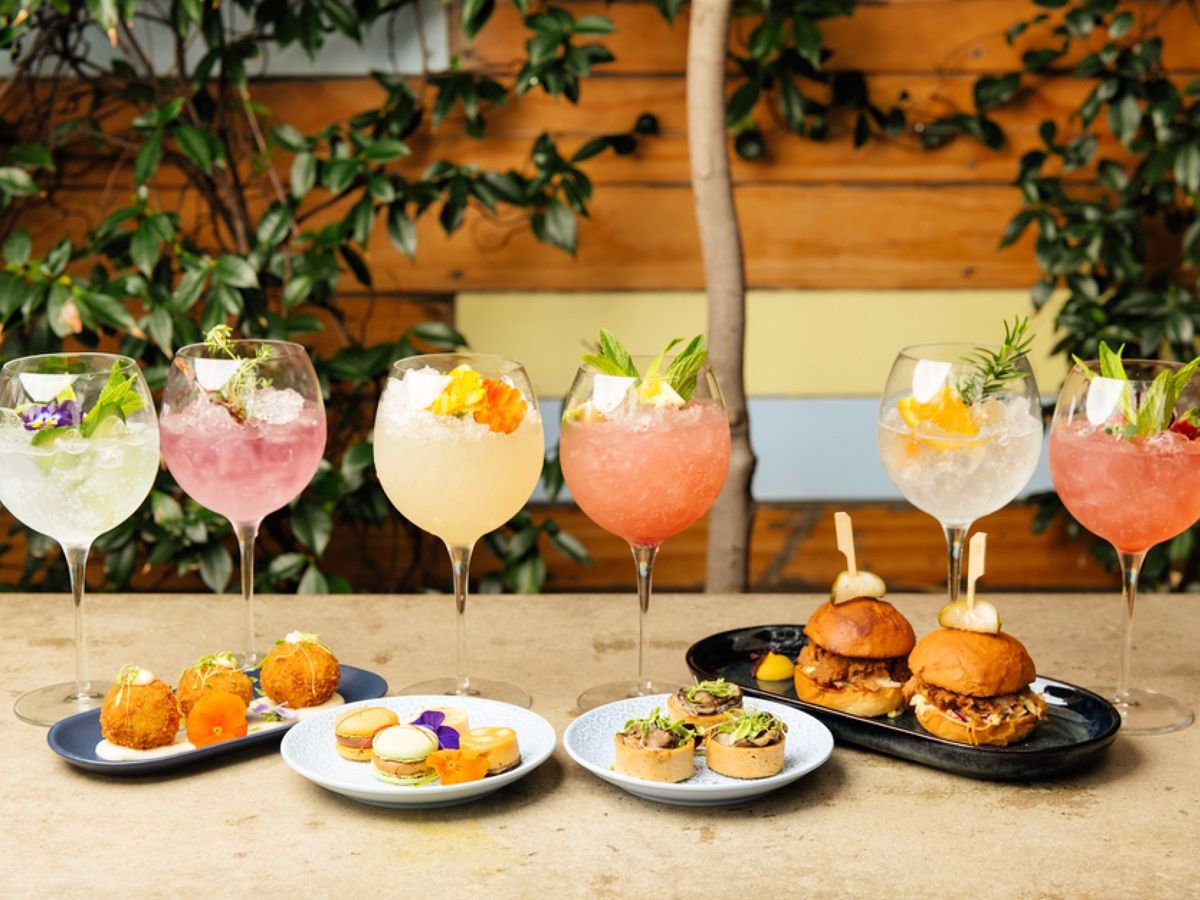 GINdulge in an afternoon of Gin at The Garden's 'Gin High Tea' event series!
Dates:Jul 17, Aug 14, Sep 11, Oct 9
Time(s):2.00pm - 4.00pm
Venue:The Garden
Details
Hosted By:The Garden
Ticket Price:$80
Food & Drink:Spirits
Description
Join us for an afternoon of roaming high tea canapès paired with 6 gin and tonic cocktails Drinks Summer Granita Gordon Sicilian Lemon, grapefruit bitters, lemon Old Tom and Tonic Haymans Old Tom, Fever-Tree elderflower tonic, cucumber, mint Sunset Blush 78 Degrees Sunset, Fever-Tree aromatic tonic, strawberry, mint Summer Haze Scapegrace Black, Fever-Tree aromatic tonic, pineapple, thyme Western Seas West Winds Sabre, Fever-Tree mediterranean tonic, orange, rosemary The Floradora Tanqueray Seville, Fever-Tree ginger beer, lime, raspberry mint Assorted high tea canapés served throughout the event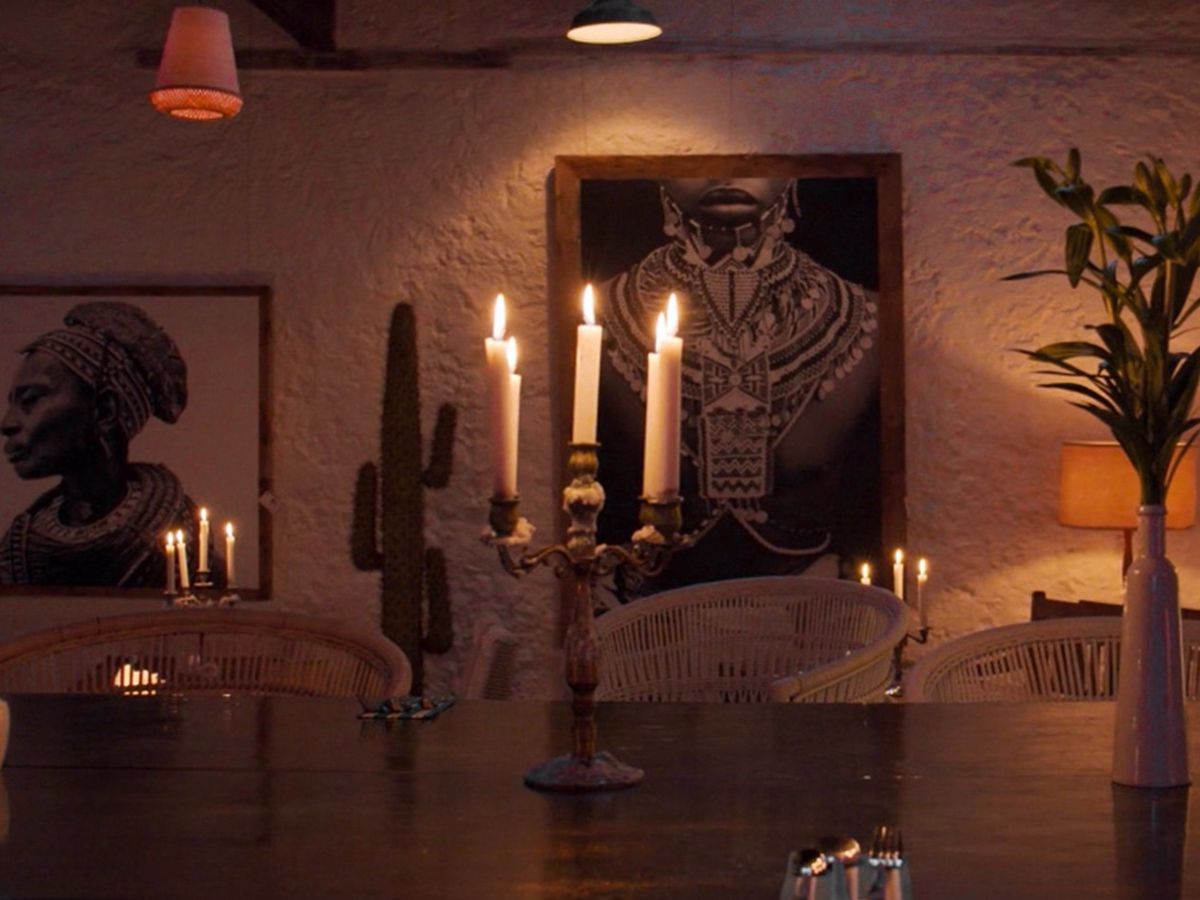 Joanna's Candlelit Soirées are back at Kidogo Arthouse! Be serenaded and entertained by incredible musicians as you enjoy a warm candlelit dinner in the glorious 19th century limestone gallery.
Time(s):Early Sitting 5:30 - 7pm ; Late Sitting 7:30 - 9pm
Venue:Kidogo Arthouse, Fremantle
Dates:Jul 28, Aug 6, 8, 20 & 27, Sep 4 & 11
Details
Hosted By:Kidogo Arthouse
Ticket Price:$55.00 (Dinner Included)
Festivals:All Festivals
Music:Blues,Concert Tours,Country & Folk,Gig Guide,Jazz,Music Festival,Soul & Gospel,R&B,World,Pop,Other Music,Classical
Food & Drink:Food Event,Restaurant Events,Wine,Other
Art Exhibitions:Photography
Description
The soirées, provide the perfect atmosphere for musicians to freely express themselves and create memorable concerts that are unique to Kidogo Arthouse, Fremantle. The magnificent acoustics and intimate ambience of the space, coupled with the delightful menu makes for a truly remarkable experience that you do not want to miss out on!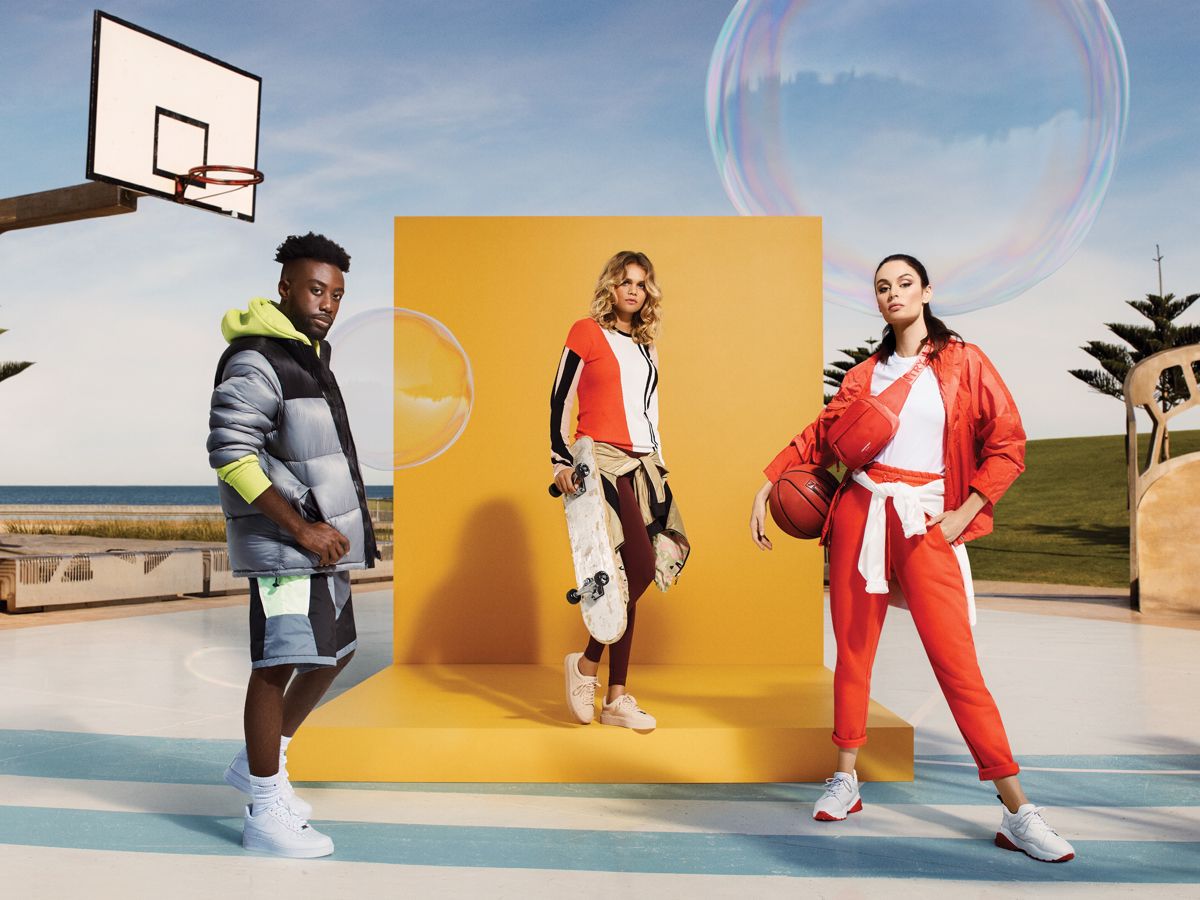 Celebrate the Stage One launch, with a four-day event that'll see you taste, win, shop & experience the best of the new-look Karrinyup as you discover new stores, opening activations, pop-ups & more.
Dates:Thursday 29 July, 2021 - Sunday 1 August, 2021
Time(s):Thursday 9am - 9pm, Friday 9am - 5:30pm, Saturday 9am - 5pm, Sunday 11am - 5pm
Details
Hosted By:Karrinyup
Type:Community,For Kids,Free
Music:DJs,Free
Food & Drink:Food Market Events,Celebrity Chef
Other:Fashion
Description
To celebrate the Stage One launch of the new-look Karrinyup, join local talent for four days of fashion and food festivities, which will include a jam-packed weekend of DJ sets and music, free pop-ups, food demonstrations, and exclusive in-store offers centre wide for customers to enjoy. Perth-based R&B artist Adrian Dzvuke, who has amassed over a million online streams, will perform live on Thursday evening, headlining the celebrations from the Boom Box Stage, alongside sets and a silent disco from a selection of Perth's best DJs will ensue across the weekend. Leading West Australian culinary talent including 2021 MasterChef winner Justin Narayan, Jed Gerrard formerly of Hearth Restaurant and Wildflower, Melissa Palinkas of Young George Bar & Kitchen and Ethos and Luke Wakefield of Balthazar Restaurant will serve up tasting menus and demonstrations from The Open Kitchen, showcasing fresh produce from The Fresh Market's local stores. Bookings are essential. Large-scale interactive food and fashion pop-ups and activities including a chocolate Refuel Station, a Skill Tester claw machine, and arcade basketball game Bounce will entertain visitors throughout the centre all weekend, providing surprising opportunities to win exclusive gifts and Karrinyup vouchers.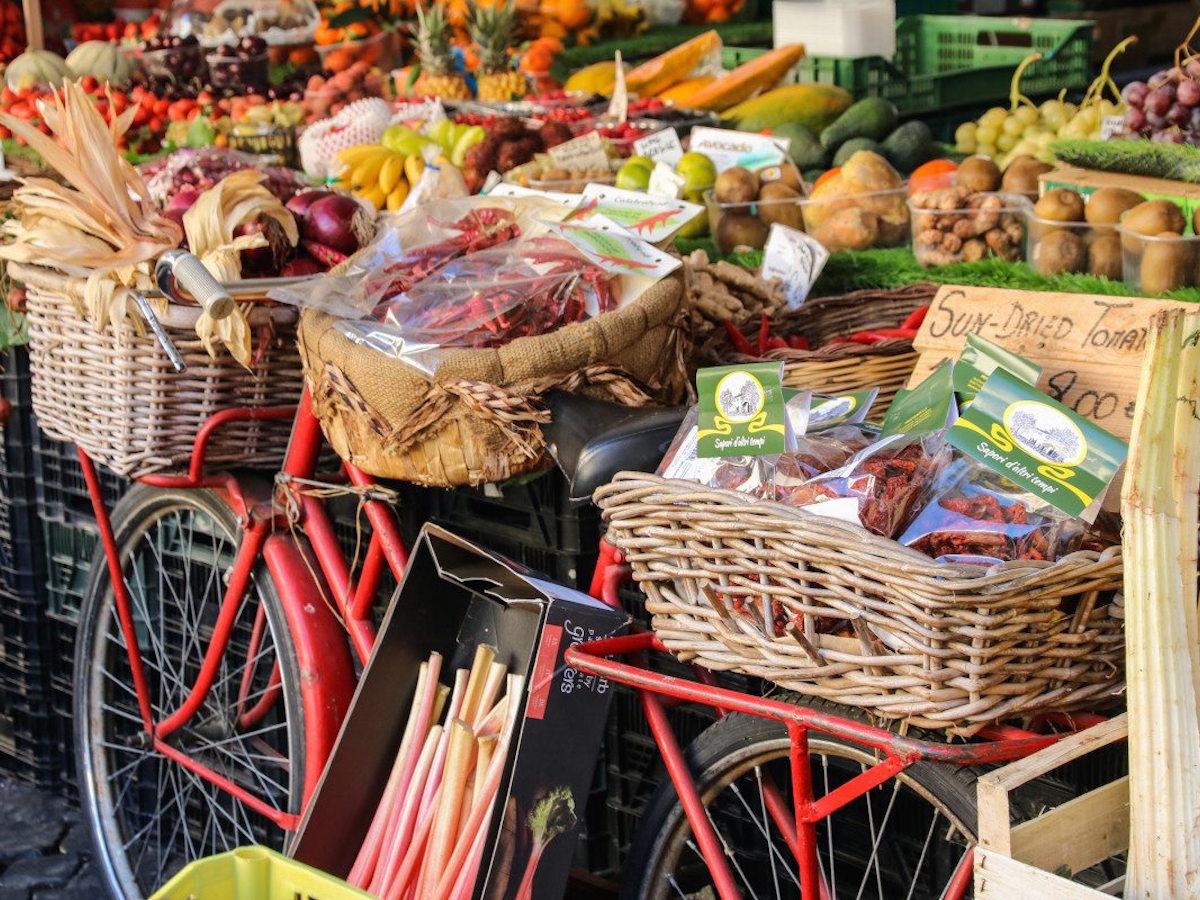 Head down to the Markets by the Bay and start your Saturday morning the right way - fresh coffee, ice-cream, local produce, arts, crafts and more.
Dates:Jul 10, Aug 21, Sep 18
Time(s):8am - 12pm
Venue:Jurien Bay Hall Carpark
Details
Hosted By:Markets by the Bay
Type:Community,For Charity / Fundraising
Other:Arts & Crafts,Markets
Food & Drink:Food Market Events
Description
Markets by the Bay has something for everyone - local produce, fresh coffee, jams, chutneys, sewing, 2nd hand items, massage, arts, crafts and more. Markets by the Bay are a charitable market raising funds towards new medical equipment for Jurien Bay. If you are interested in holding a stall, give Joyce call - 9652 1931.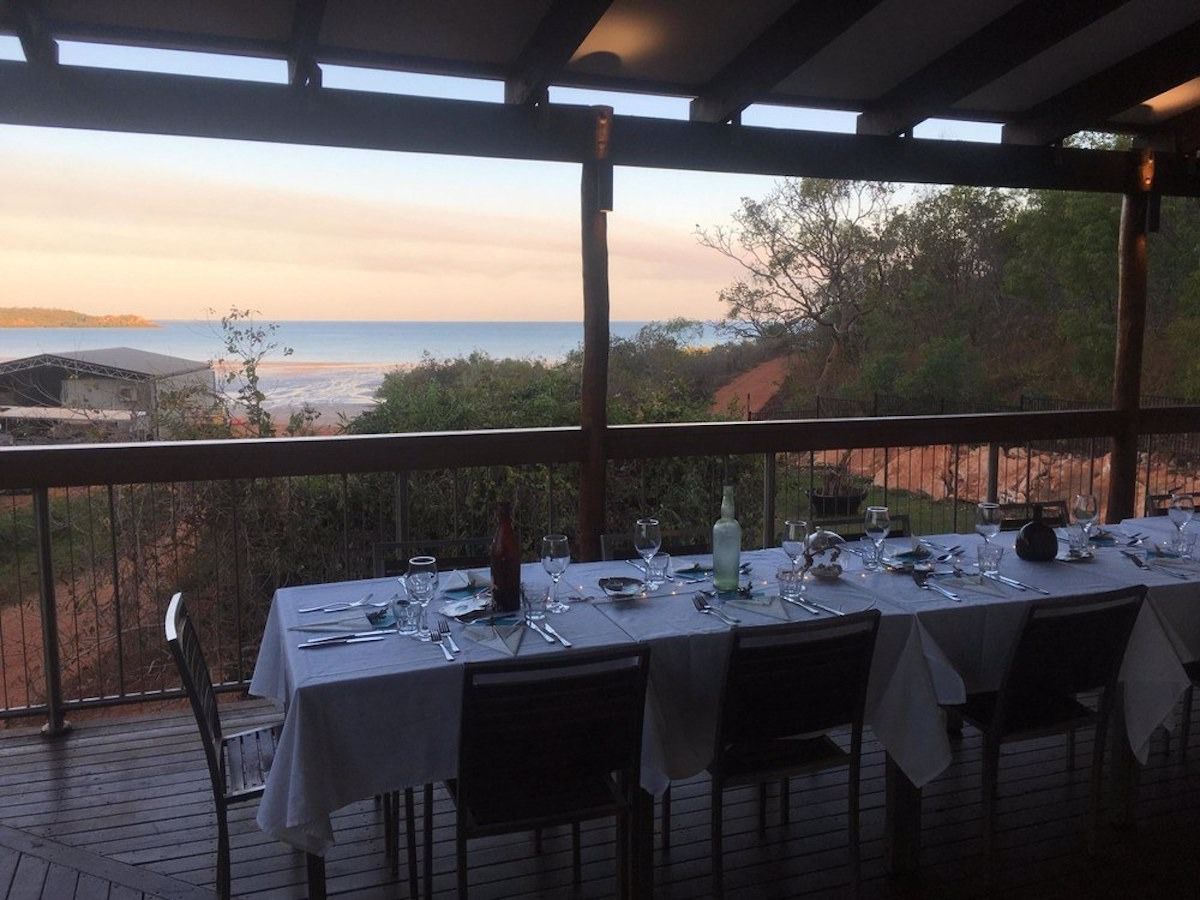 Join us for a night of excellent food & company and experience dining in 'Pearler's Style'
Dates:Jul 9, 30, Aug 13
Venue:Cygent Bay Pearl Farm
Details
Hosted By:Cygnet Bay Pearl Farm
Ticket Price:$110pp
Food & Drink:Restaurant Events
Description
To celebrate our spectacular Pinctada Maxima oysters & the pristine environment we have at Cygnet Bay Pearl Farm our talented team of chef's have created a gourmet Kimberley Inspired menu showcasing pearl meat and Australian produce. Join us for a night of excellent food, cultivating a memorable dining experience, "Pearler's Style"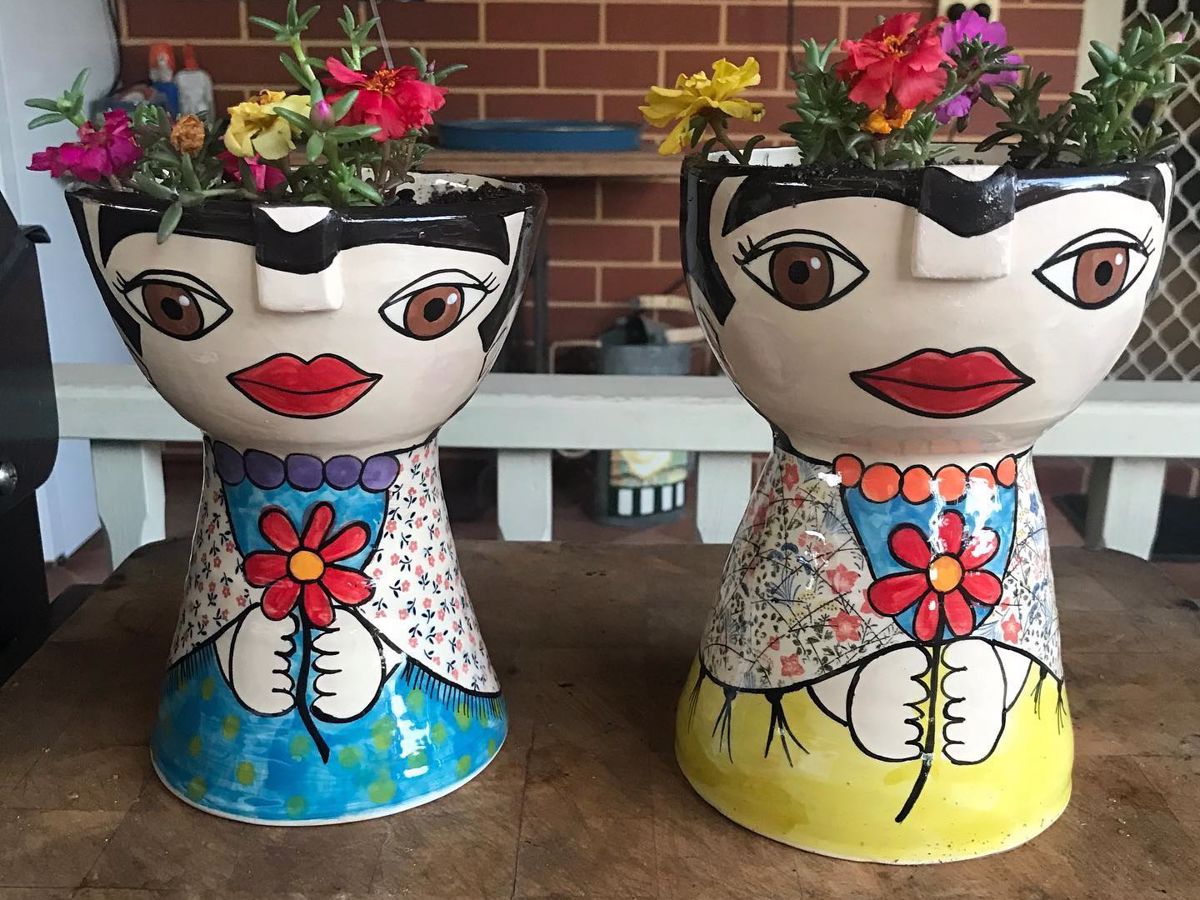 Perth Hills' biggest indoor artisan markets.
Time(s):9.30am to 3.00pm
Venue:Mundaring Arena
Dates:Jul 11, Sep 12, Nov 14, Dec 12
Details
Hosted By:Perth Hills Events
Ticket Price:Free Entry
Type:Community,Free
Food & Drink:Food Market Events
Other:Arts & Crafts,Markets
Description
The Perth Hills Artisan Markets, Come meet the PHAMily. The place to find gorgeous WA handmade goods. Work from the crafters to the makers, the jam masters, sweet treat makers, the artists, the creatives, and more, the place to hear local buskers, indulge in delicious food. Enjoy music, workshops, art, health and wellbeing, authors and so much more. Lets not forget we have MINI PHAMs as well now and so many special mini events on the day. Free face painting from 11am with Vanessa from All About You Face Painting. Great indoor venue out of the heat. Enjoy a fabulous day amongst the hills of Perth. See you all there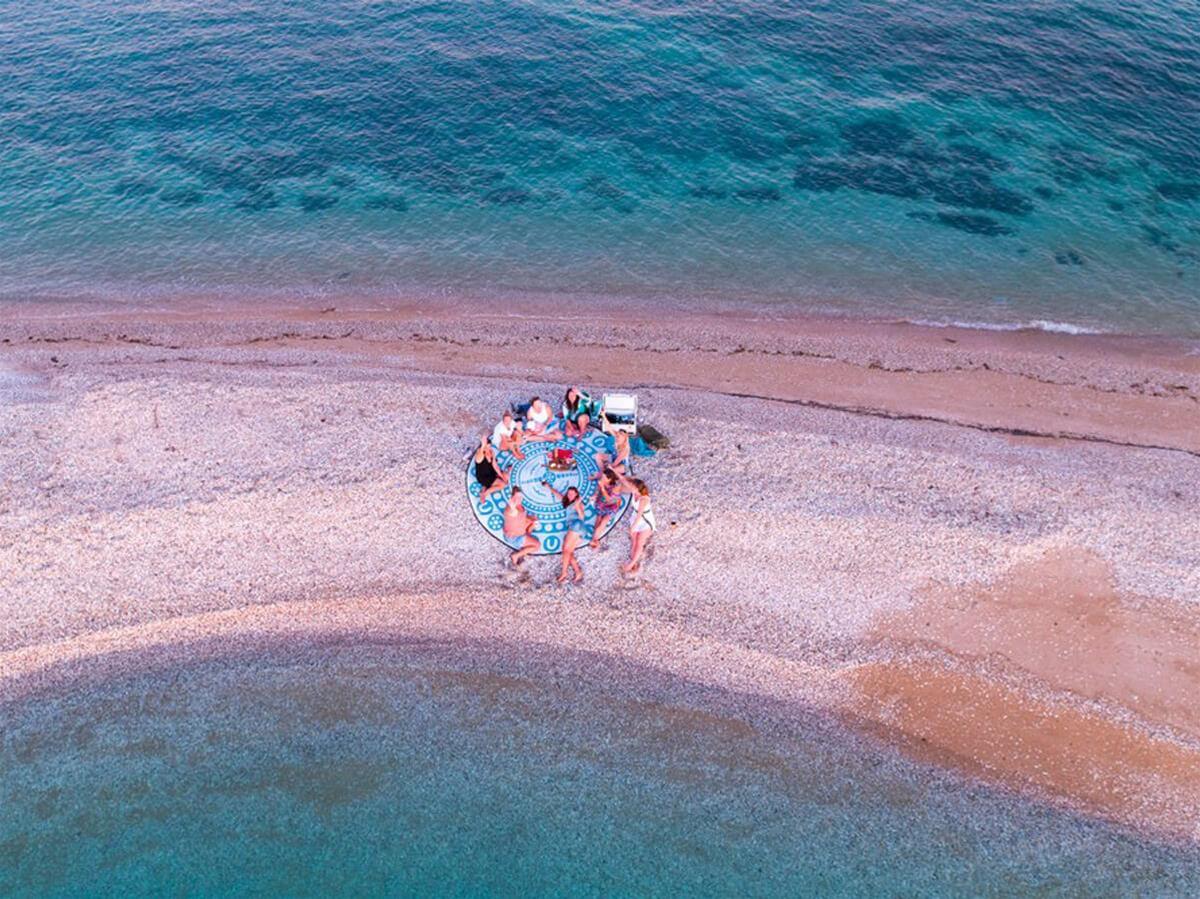 Relax and unwind, while sipping champagne and eating great food on a secluded beach with Cygnet Bay Pearl Farm
Dates:Jul 17, Aug 17
Time(s):3.30pm
Venue:Cygnet Bay Pearl Farm
Details
Ticket Price:$85
Food & Drink:Other
Description
Watch as the blues of the ocean deepen and the reds of the rocks glow as the final rays of light of the day hit Cygnet Bay. Kick back and relax on a secluded shell island as the tides ebb and flow around you and sample delicious canapes prepared by our talented chefs showcasing local flavours and of cause the rare opportunity to taste pearl meat – fresh from the farm, washed down with ice cold refreshments. Even arrive in style upon our amphibious vessels which will seamlessly transfer you from our farm reception to the island without even getting your feet wet!
Departing from reception at 3:30pm
$85 per person. Drinks and canapes included in ticket price. This is an adults only event and tickets are strictly limited.
Our team will return you to our restaurant in time for dinner.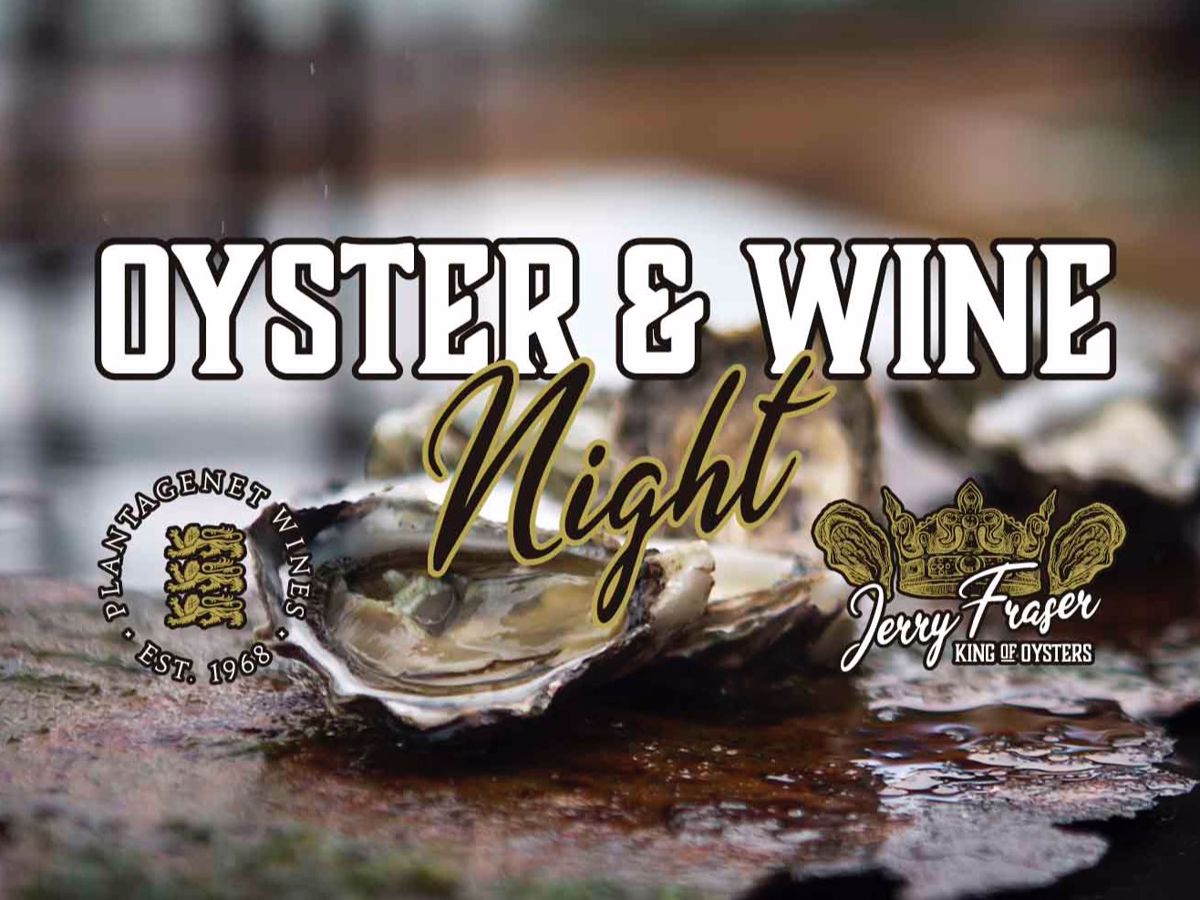 For our July Wine Club we are going a little bit fancy!! Join us for a decadent night of oysters, seafood and delicious premium wines.
Dates:Jul 29
Time(s):7.00pm
Venue:The Left Bank
Details
Hosted By:The Left Bank
Ticket Price:$130 per ticket or $700 for a table of 6
Type:Adults Only
Food & Drink:Celebrity Chef,Degustation,Food Event,Wine
Description
We are bringing in the big guns of the industry - The LEGEND who is The King of Oysters, Jerry Fraser and one of WA's greatest wine producers - Plantagenet Wines. This 6-course wine match degustation dinner is not to be missed, it will be a night of stunning food, delicious wine and laughs aplenty as we are schooled in all things oysters with Perthonality Jerry. $130 per person OR book a table of 6 for $700 If you are booking separately and would like to be seated with your friends, please email [email protected] with names.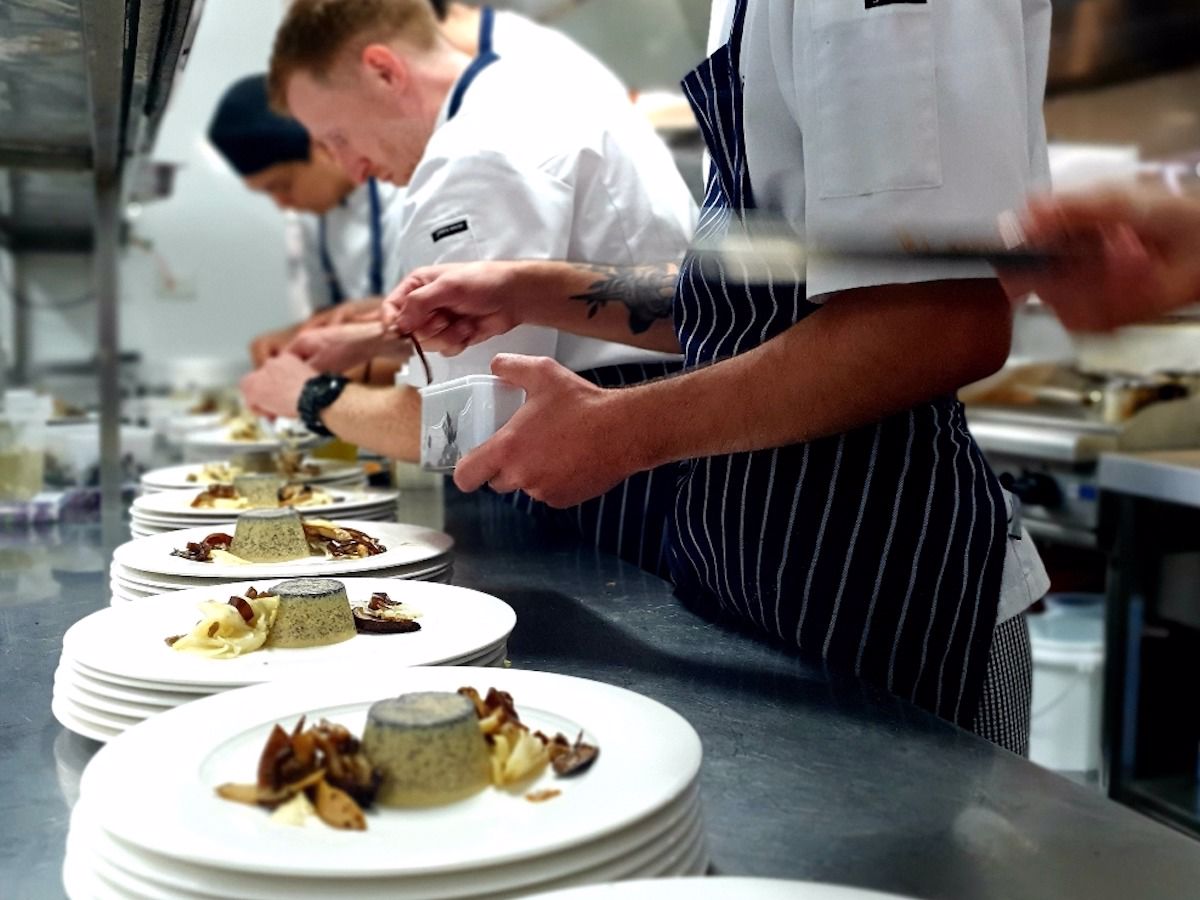 Indulge in five truffle-inspired courses, with or without paired wines at the Truffle Dinner at Wild Swan.
Dates:Jul 9 & 30
Time(s):7.00pm
Venue:Mandoon Estate
Details
Hosted By:Mandoon Estate
Ticket Price:From $115.00
Food & Drink:Food Event
Description
MENU Mushrooms on toast, lions mane, parmesan (V)(GFO) Shallot tarte tatin, sheep's curd, parsley (V) Rabbit and black truffle tortellini, broth Futari wagyu, artichoke, Brussels sprouts (GF) Poached pear, vanilla, zabaglione (GF)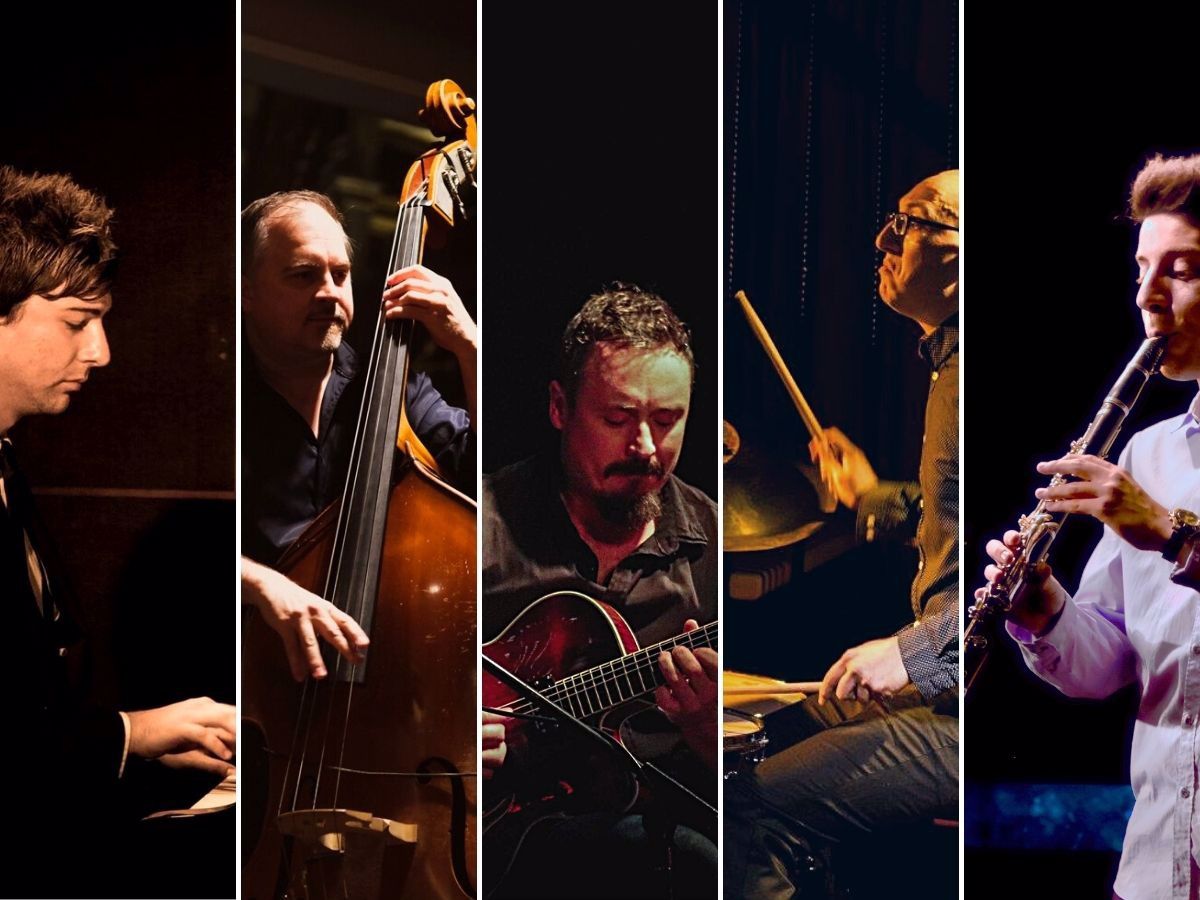 Fleet-fingered guitar work from Lachlan Gear, original arrangements by Pete Jeavons (bass) plus Adrian Galante (clarinet) Brodie Stewart (piano) and Daniel Susnjar (drums) at The Duke of George.
Dates:Jul 31
Time(s):7:00 - 9:30pm (doors 6pm)
Venue:The Duke of George
Details
Hosted By:The Duke of George
Ticket Price:$33.24
Music:Jazz,World
Food & Drink:Restaurant Events
Description
Django Reinhardt, the founding father of Gypsy Jazz, is revered in the guitar world for his superlative skills on the acoustic guitar, but less so for his work on the electric. As the 1930's became the 40's and bebop was born, Django heard and was inspired by the great American jazz artists such as Charlie Christian, Charlie Parker and Dizzy Gillespie. This in turn prompted him to put on hiatus his infamous string quintet in favour of a more traditional American line-up comprising drums, piano, double bass, clarinet and of course, Django himself on electric guitar.
Now he could soar as high and as loud as he wanted, a feat previously impossible on his trusted Selmer Maccaferri acoustic! Co-led by bassist/MD Pete Jeavons and guitarist Lachlan Gear, The Electric Django Quintet performs repertoire from Django's bebop period alongside compositions by others who were heavily influenced and inspired by Django such as Wes Montgomery, George Benson, Bireli Lagrene and more. The groups repertoire covers bebop, blues, latin, swing and gypsy jazz, all performed with breath-taking virtuosity and a high level of group interplay.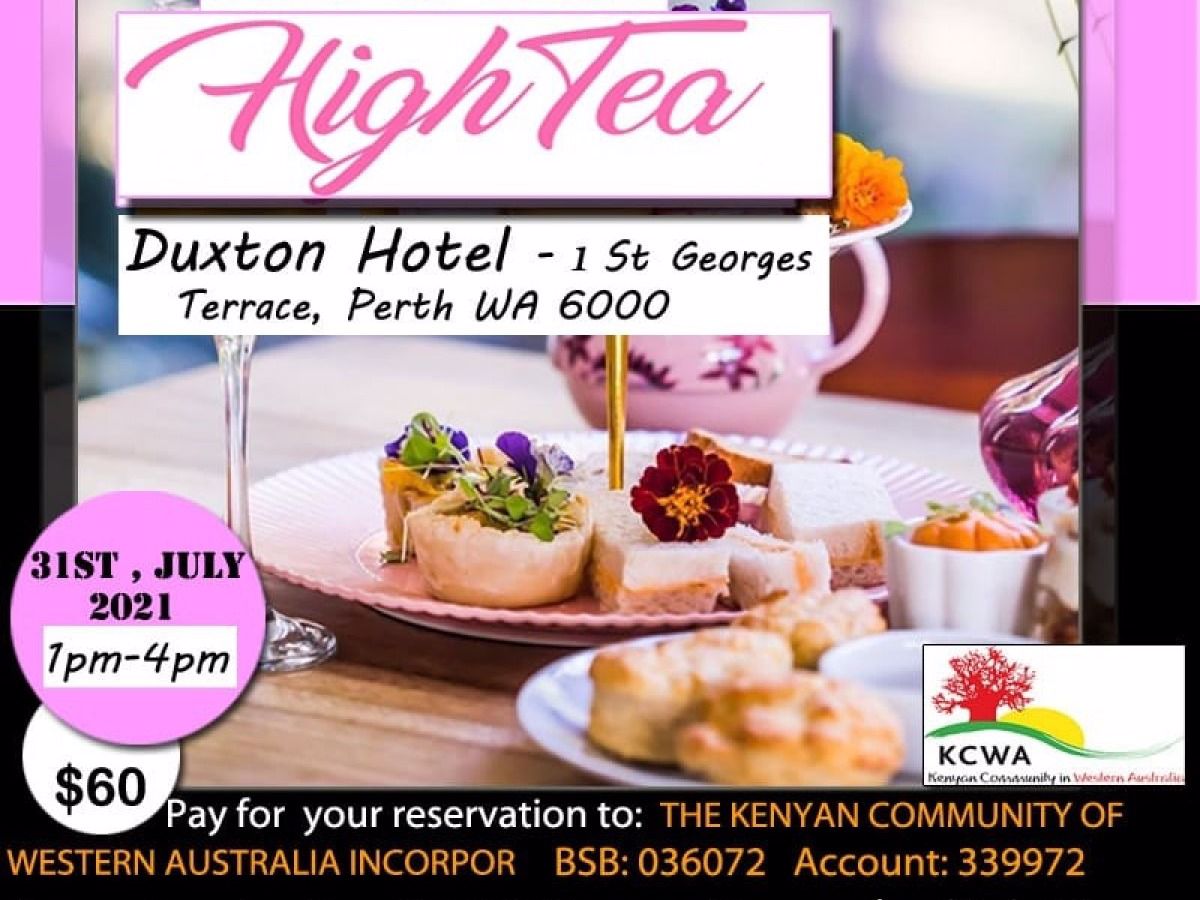 The 2021 KCWA Women High Tea is on 31st July 2021. Come enjoy the fun day
Dates:31/07/2021
Time(s):1Pm - 4Pm
Venue:Duxton Hotel
Details
Hosted By:KCWA Women Department
Ticket Price:60
Type:Adults Only
Food & Drink:Food Event
Description
Hello wonderful ladies. The event starts from 1pm-4pm. Date: 31/07/2021 Time: 1pm - 4pm Cost: $60 PP Please follow the link to join the WhatsApp Group: https://chat.whatsapp.com/GDXkNupODzNJQNzuESDZS4 If you are not a paid KCWA member please register using the link below. https://www.memberplanet.com/Groups/GroupJoinLoginNew.aspx?ISPUB=true&invitee=h7ni54113u3g3 Alternatively you can sent your name, phone number and email to [email protected]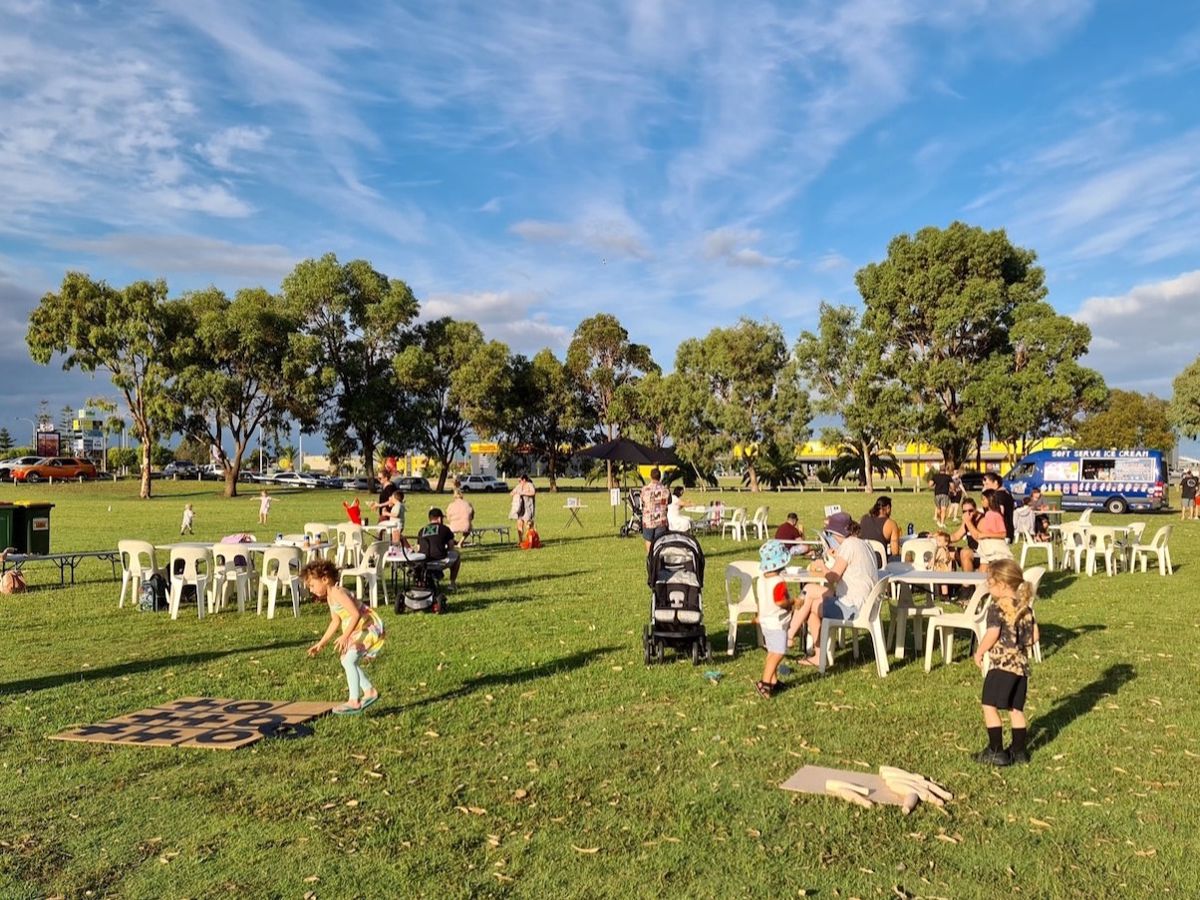 Come on down to Fantasy Park in Waikiki for a great selection of food trucks while helping to raise funds for Horse Power Peel (Riding For The Disabled).
Dates:Aug 1
Time(s):4.30pm to 8.30pm
Venue:Fantasy Park
Details
Ticket Price:Free
Type:Free,Community,For Charity / Fundraising,Pet-Friendly
Food & Drink:Food Event
Description
Enjoy yummy food and great music at Fantasy Park Waikiki and help to raise funds for Horse Power Peel (Riding For The Disabled). With tables and chairs and also picnic blankets to borrow, enjoy a great night with your friends and family!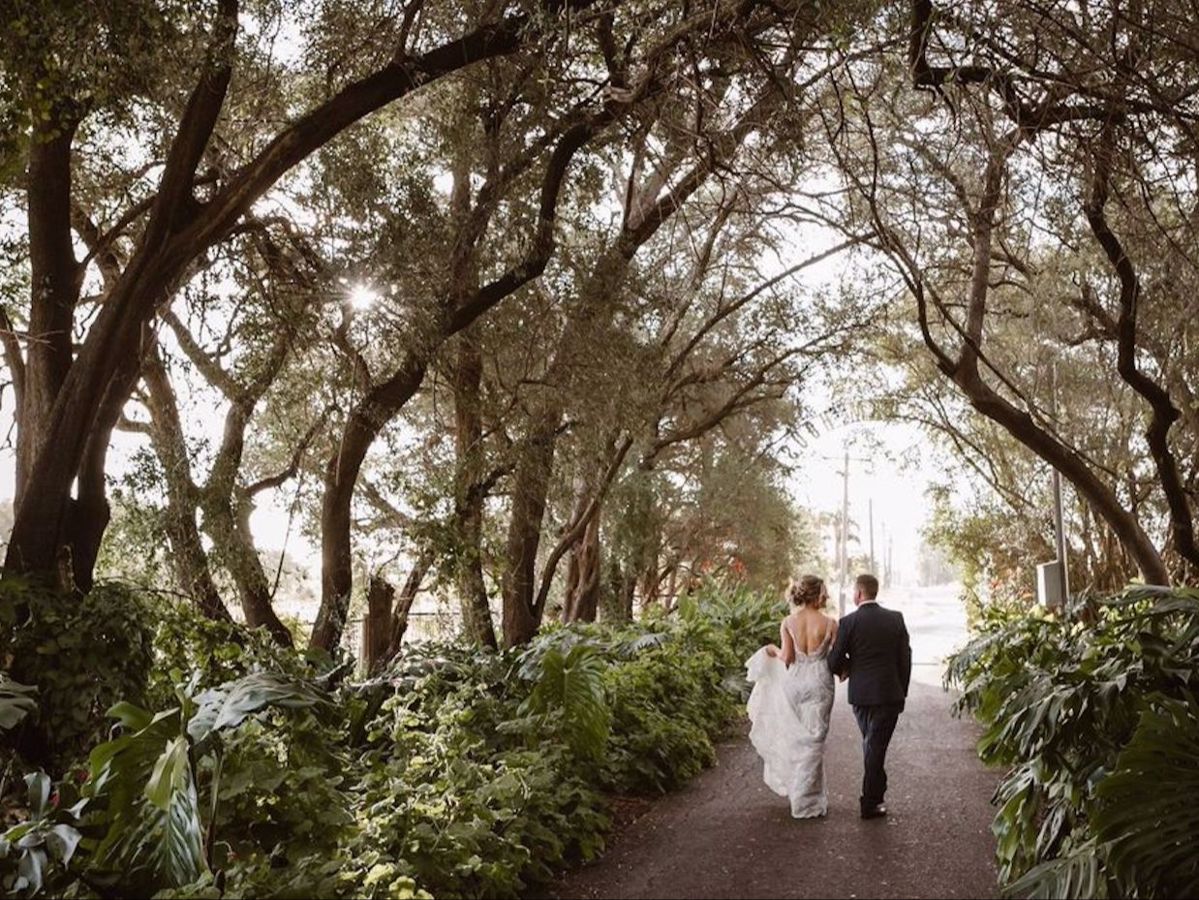 Mark your diaries for Sunday, 4th July 2021 for the 12th annual Swan Valley Wedding Open Day!
Dates:Aug 1
Time(s):10am-4pm
Venue:Swan Valley
Details
Hosted By:Swan Valley Wedding Open Day
Ticket Price:Free
Food & Drink:Winery Events
Type:Free
Other:Expos
Description
Come and experience one of the most idyllic wedding settings that WA has to offer for the FREE annual Swan Valley Wedding Open Day. Venues will be showcasing their wedding facilities and settings, so why not get a group of the girls (or boys) together and come and experience what the Swan Valley has to offer. All venues will have staff on hand to provide specific information relating to the venue and menus as well as other service providers such as transport, cakes, decorators, celebrants and more.