Eating and Drinking in Perth 
WA's food and bar scene has never been more exciting and diverse. The small bar, restaurant and hawkers market scene is exploding, as are the number of outdoor venues, especially in the city, Northbridge and Fremantle. International chefs marvel at the freshness and quality of home-grown produce, markets and gate-to-plate vendors, 350+ wineries and 50+ local breweries & distilleries, all on display at a myriad of food, wine & beer festivals.
Guides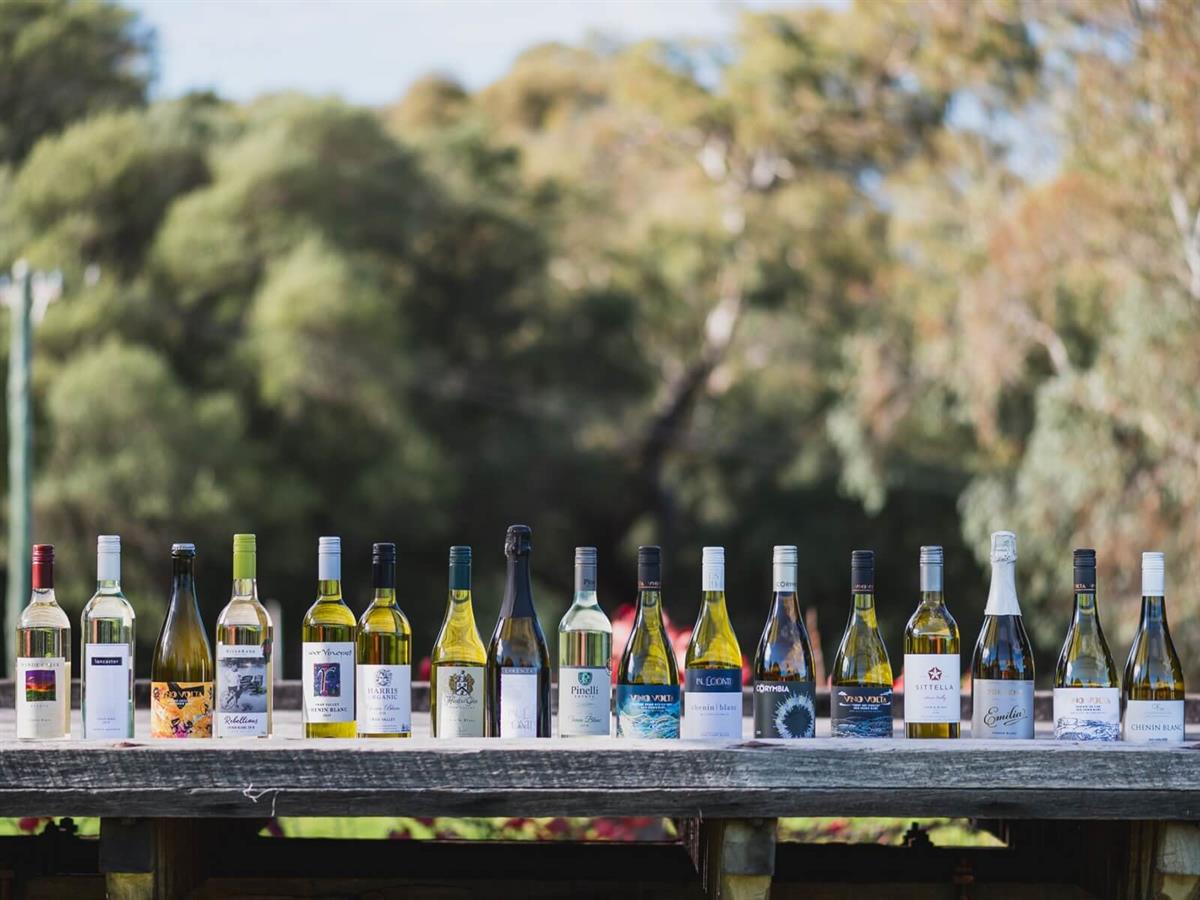 Head over to Sandalford Winery for a fabulous evening showcasing fine wine presented by the Swan Valley Winemakers Association.
Dates:Oct 8
Time(s):5pm
Venue:Saldalford Winery
Details
Hosted By:Swan Valley Winemakers
Venue Address:Sandalford Winery, 3210 W Swan Road, Caversham, WA, 6055
Ticket Price:$60 +GST
Food & Drink:Wine,Winery Events
Description
The Swan Valley Wine Show Twilight Showcase will kick off from 5pm in the beautiful Estate Room at Sandalford Wines and will include an official exhibitor's tasting and trophy presentations for all of our category winners.
You will have the opportunity to taste some of the award-winning entries from this year's Swan Valley Wine Show.
Tickets will be limited in line with government restrictions around social distancing. Ticket sales will be available to members first, then if capacity allows available to the general public in mid-September, priced at $60 + GST per person.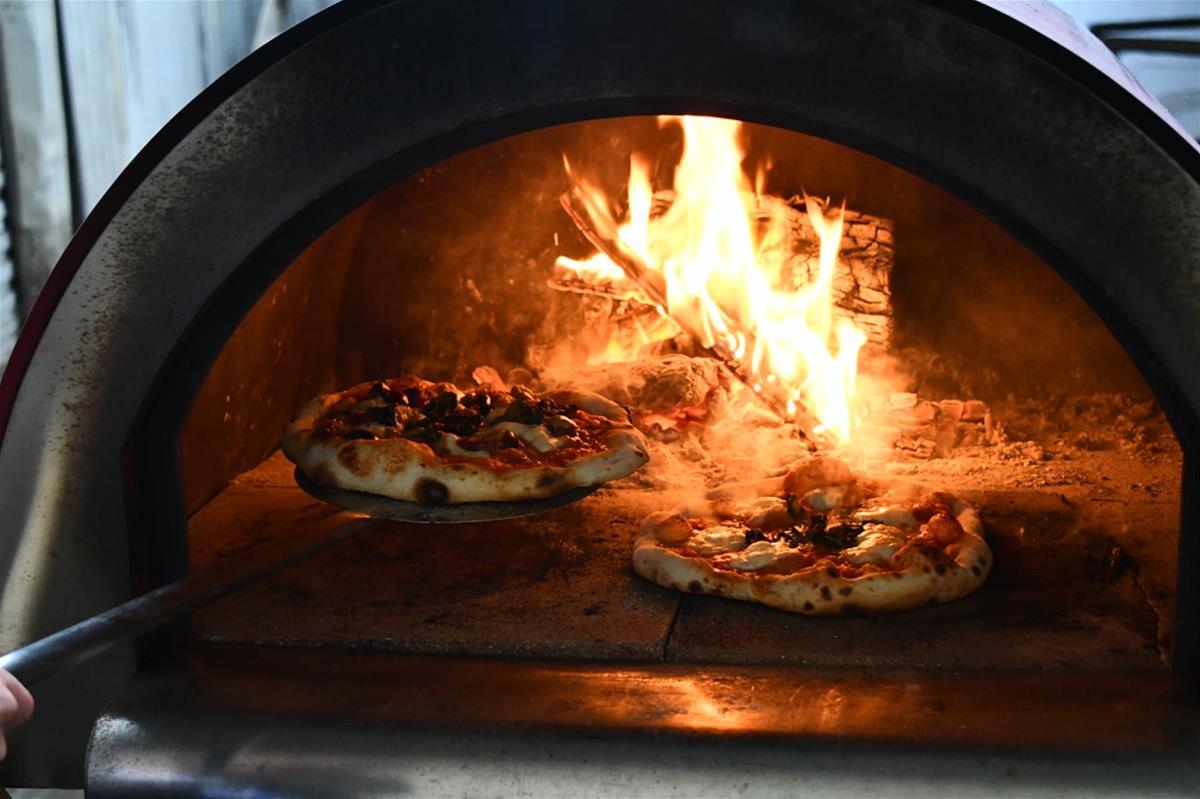 Wood fired pizzas and special magnums are being offered on the lawns at Juniper Estate over the Queen's Birthday long weekend
Dates:Sep 26 - 27
Time(s):11am - 4pm
Venue:Juniper Estate
Details
Hosted By:Juniper
Venue Address:Juniper Estate, 98 Tom Cullity Drive, Cowaramup, WA 6284
Ticket Price:Pizzas from $16, glasses of wine from $10
Food & Drink:Food Event,Wine,Winery Events
Description
Juniper are going to fire up the pizza oven over the Queens B'day weekend on Saturday September 26th and Sunday 27th from 11am – 4pm (weather permitting). They'll be using the choicest ingredients, opening some special magnums and featuring the deft touch of Tom Hill who'll be shaking the pizza paddle. Hungry patrons will find the event in the picturesque gardens in front of Juniper's cellar door. Bookings are recommended either via phone: 08 9755 9000 ext 2, or email: [email protected]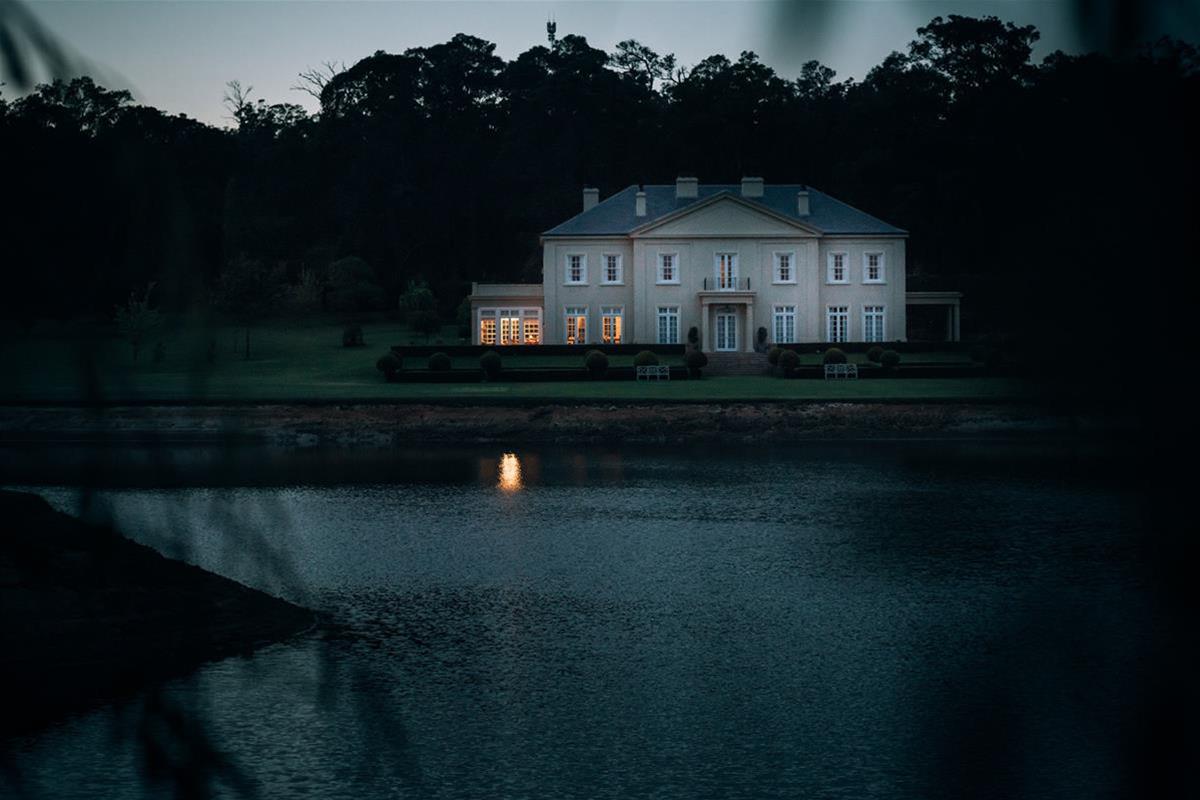 FRASER GALLOP ESTATE BARREL HALL POP-UP
Dates:26 - 27 September 2020
Time(s):11am - 4pm
Venue:Fraser Gallop Cellar Door
Details
Hosted By:Fraser Gallop Estate
Venue Address:Fraser Gallop Cellar Door, 493 Metricup Road, Margaret River
Ticket Price:FREE
Food & Drink:Wine,Winery Events
Description
Margaret River's most anticipated wine sale. Award-winning current & back vintages, limited release and large format wines at exceptional prices.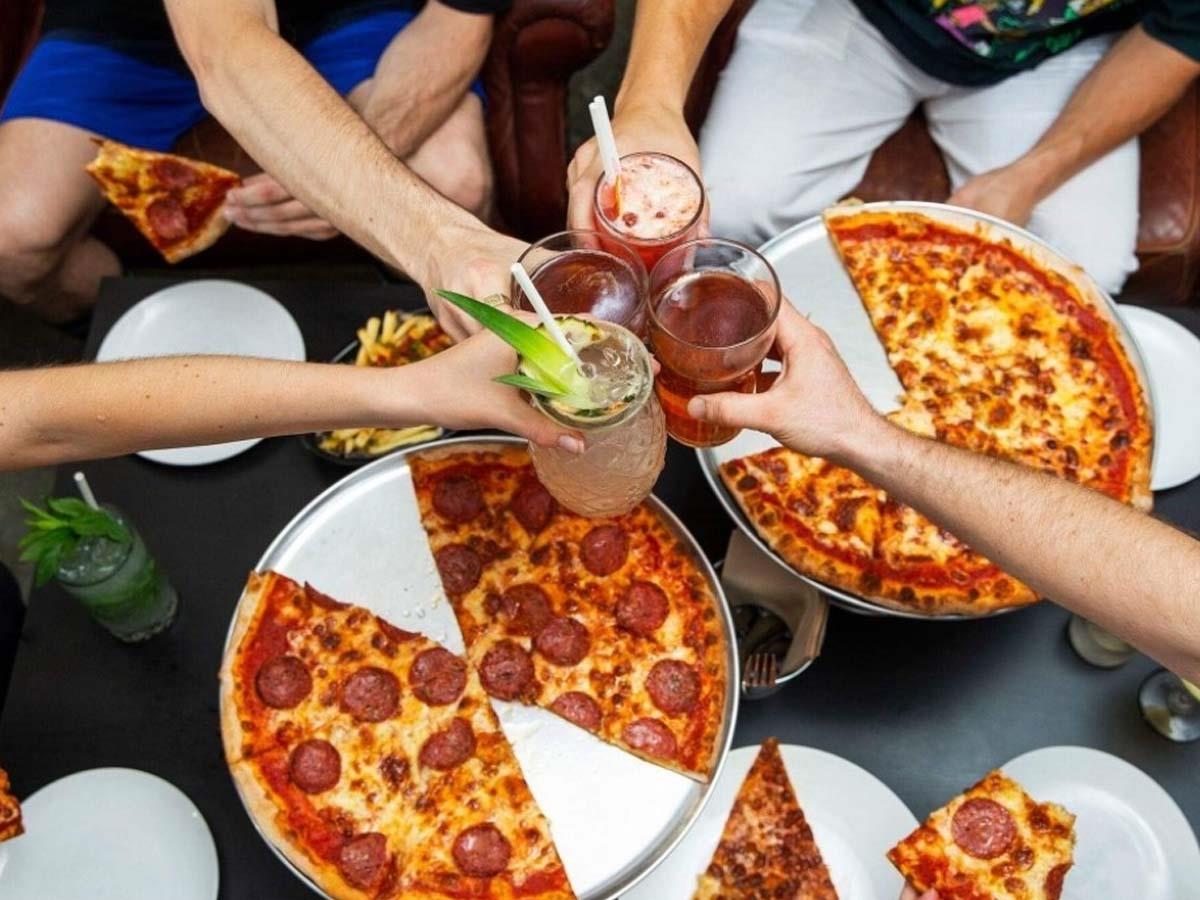 The perfect way to start any Sunday, bottomless pizza and cocktails. This is the Mack Daddy of all bottomless brunches!
Dates:Sep 27 & Oct 11, 18.
Time(s):11am to 1pm
Venue:Mack Daddy's New York Slice
Details
Hosted By:Mack Daddy's New York Slice
Venue Address:560 Beaufort Street, Mount Lawley WA 6050
Ticket Price FROM:$40
Ticket price TO:$55
Food & Drink:Food Event,Restaurant Events
Description
Perth's Premier New York style pizza joint is bringing you Sunday bottomless brunches!
The brunch menu features 3 delicious brunch pizzas as well as the usual favourites, and yes you can have as much as you can eat.
Their skilled bartenders will keep the Bloody Marys, Espresso Martinis and Bloody Bubbles flowing. House beer and wine is also included. For those going Boozeless, there is the option of iced tea and soft drinks.
$55 per person - Bottomless Boozy Pizza
$40 per person - Bottomless Boozeless Pizza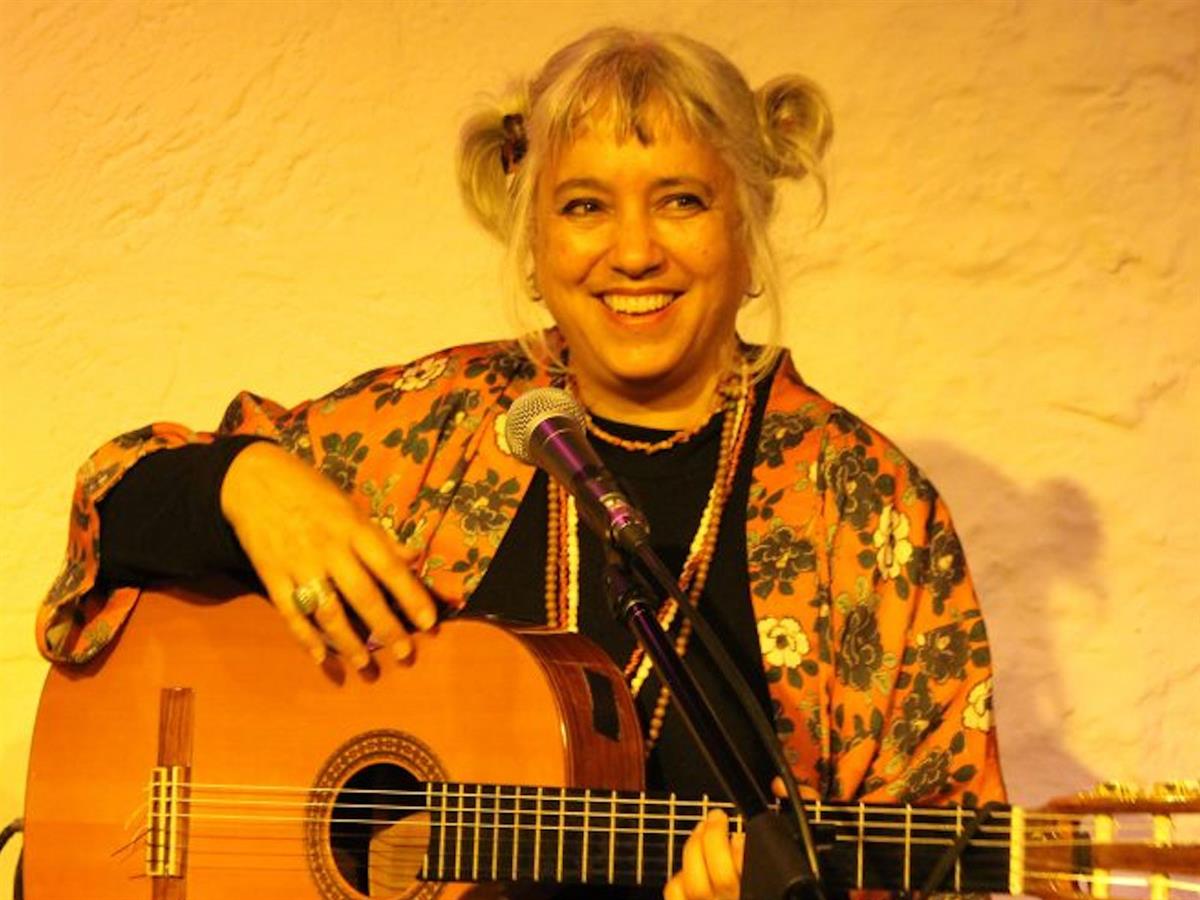 Experience an "Italian Night" of brilliant music delivered by Perth's finest musicians and artists
Dates:Sept 29
Time(s):6.30pm to 8.30pm
Venue:Kidogo Art House
Details
Hosted By:Kidogo Art House
Venue Address:Bathers Beach, Fremantle WA 6160
Ticket Price:$75
Music:Opera,World,Other Music,Country & Folk
Performing Arts:Cabaret
Food & Drink:Food Event
Description
After our sell out show in August - Fabulous Kavisha Mazzella (singer-songwriter) & maestro Sammy Pizzata (pianist) & one of Perth's leading singer's of Italian opera, tenor Jun Zhang have collaborated to design a wonderful evening of 600 years of Italian music! What an amazing trio!! What a wonderful evening we will all have.
A simple & delicious meal is included in your ticket. Bar open. No BYO.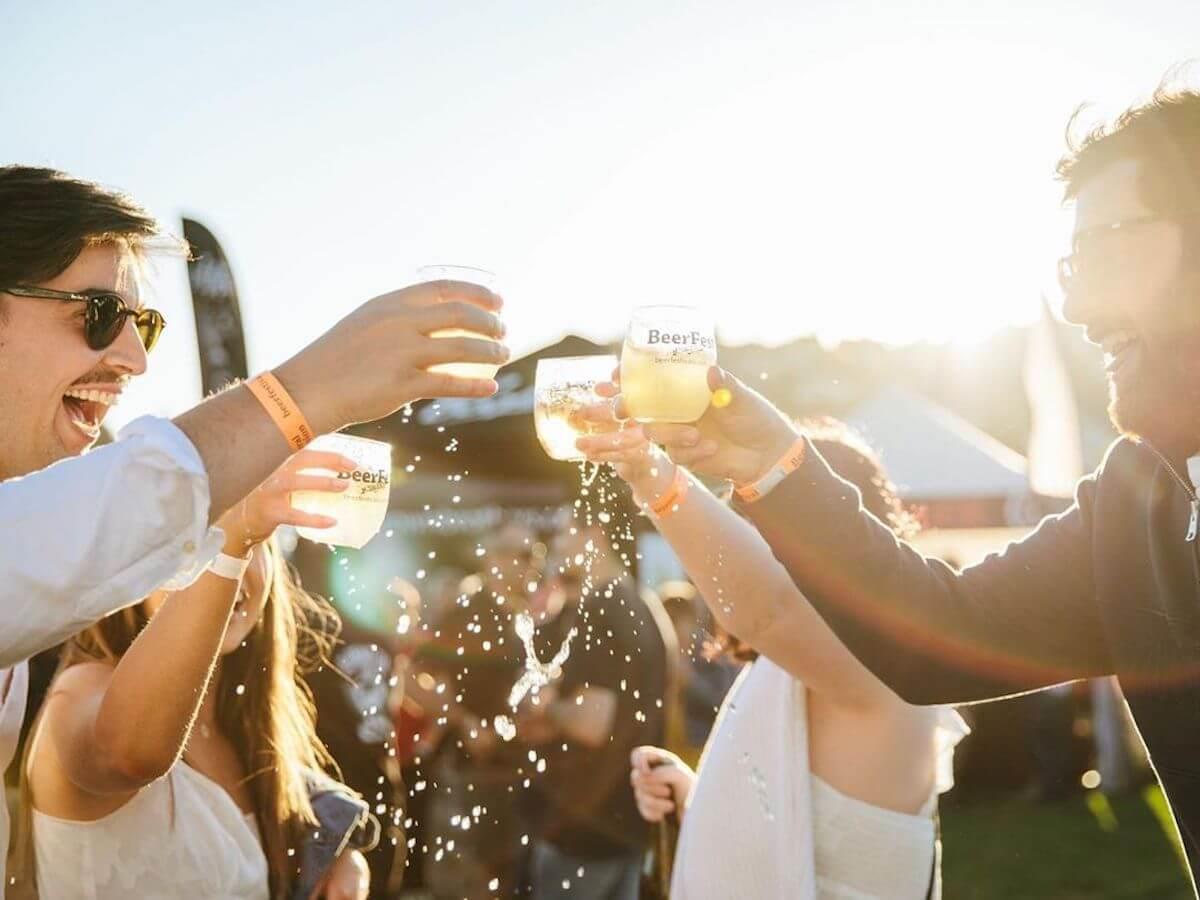 Perth's best festival to get your fix of beer, food and live entertainment
Dates:2-3 Oct
Time(s):Evenings 5-10pm, Saturday 11am-4pm
Venue:Langley Park
Festivals:All Festivals
Details
Hosted By:First Choice Liquor Mart
Venue Address:Langley Park, 103 Riverside Drive, Perth WA 6004
Ticket Price FROM:$16.71
Ticket price TO:$139.35
Food & Drink:Food Event,Beer,Cider
Description
The biggest and boldest BeerFest yet!
A comprehensive range of beer & food matching and a dedicated live stage packed with iconic live music and DJs, live comedy and roving performances.
The Elizabeth Quay location offers the perfect viewing for the epic main stage entertainment. Over 300 unique, exotic and small batch craft beers, ciders, cocktails and wines, hand crafted and perfectly complemented by Perth's most decadent local street food.
This is not an event any beer lover can afford to miss!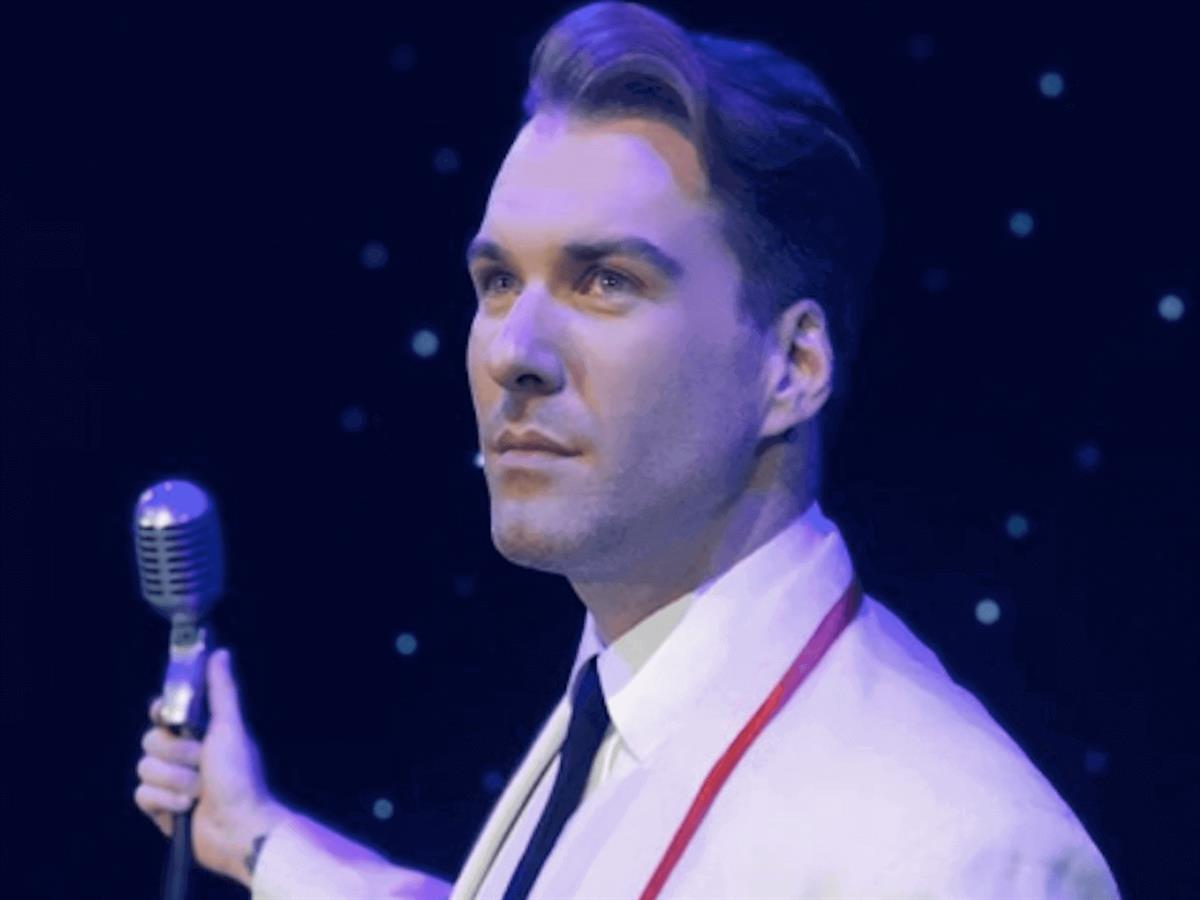 Join Peter Cumins as he celebrates some of his favourite male singers from the past two decades. With songs from artists such as Sam Smith and John Farnham to Elton John.
Dates:Oct 2
Time(s):5.30pm and 7.30pm sessions available
Venue:Kidogo Art House
Details
Hosted By:Kidogo Arthouse
Venue Address:Bathers Beach, Fremantle WA 6160
Ticket Price FROM:$55
Ticket price TO:$65
Music:Pop,Other Music
Performing Arts:Cabaret
Food & Drink:Food Event
Description
Peter is a Perth native who has been performing internationally for the last 15 years in shows such as Mary Poppins, Legally Blonde and Priscilla Queen of the Desert. Incls dinner. No BYO.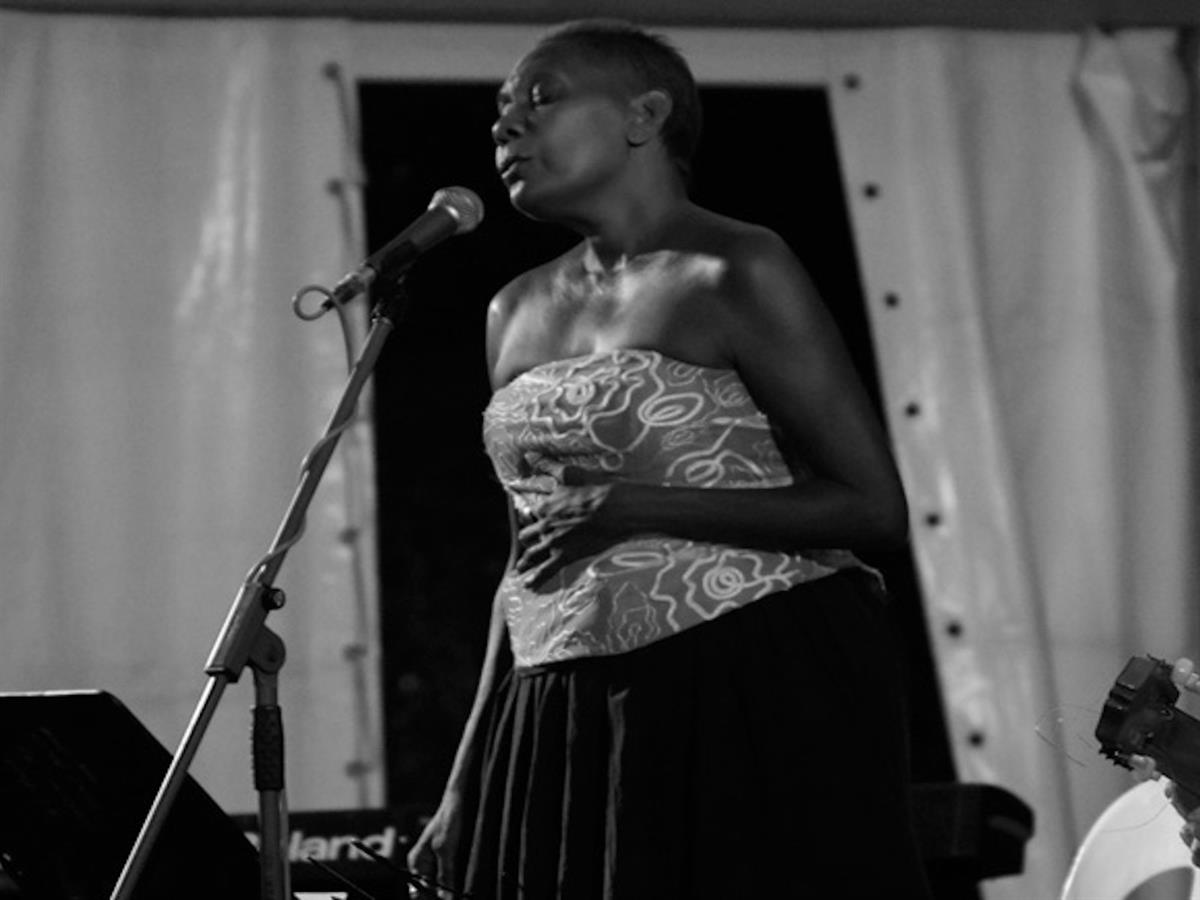 Two Perth Legends - Lois & Lucky, performing live!
Dates:Oct 3
Time(s):5.30pm and 7.30pm sessions available
Details
Hosted By:Kidogo Arthouse
Venue Address:Bathers Beach, Fremantle WA 6160
Ticket Price FROM:$55
Ticket price TO:$65
Music:Jazz,R&B,Other Music
Performing Arts:Cabaret
Food & Drink:Food Event
Description
"In a voice rich with humanity, Lois Olney sings of joy, pain, love and longing. With her remarkable but gentle voice, she distils these emotions and gets to the very heart of what it means to be human" (Jazzlab, Vic).
This will be a fabulous night - Lois's voice paired with two time Grammy award winner, Lucky Oceans and a delicious meal - live music doesn't get any better than this!! Tix will sell fast - so book asap. Supper incl. No BYO.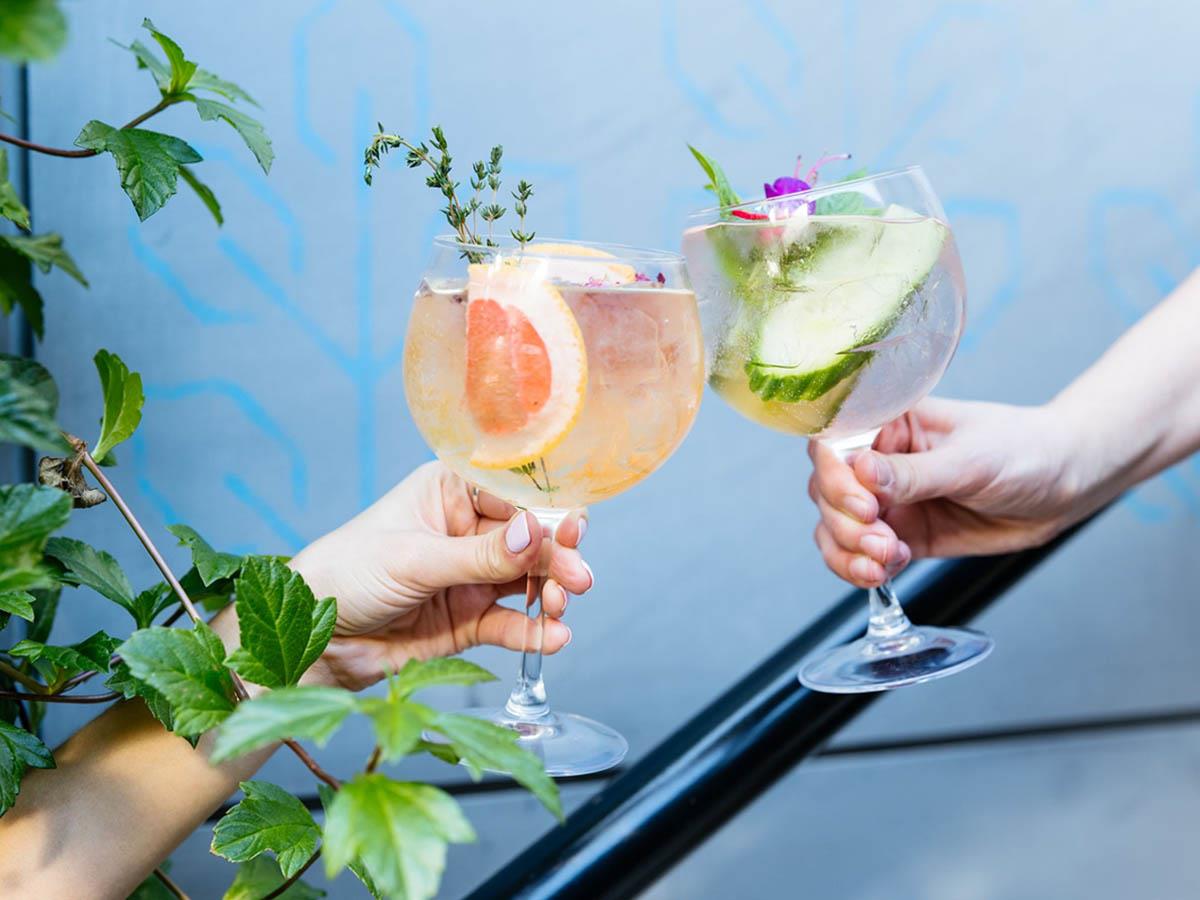 Enjoy Perth's biggest all-day Springtime Spritz event held at the spectacular Middle-Eastern inspired rooftop venue Hadiqa, featuring epic local DJs, live mural installations and more!
Dates:Oct 3
Time(s):12pm to 2am
Venue:Hadiqa
Festivals:All Festivals
Details
Hosted By:Hadiqa & Riot Wine Co
Venue Address:40 Irwin Street (Corner Hay Street And Irwin Street) Perth, WA, Australia 6000
Ticket Price FROM:$25 + $2 b/f
Ticket price TO:$55 + $2 b/f
Food & Drink:Restaurant Events,Spirits,Wine
Music:DJs
Description
Perth's most spectacular Middle-Eastern inspired rooftop venue Hadiqa is set to host SpritzFEST this Spring, in collaboration with the vino-lovers at R!OT Wines. Think refreshing spritzes, epic local DJs, bespoke chill out spaces - even a live mural instalation...
Local DJs Charlie Bucket (Day), Kaz Fdel Hamilton (Dusk), Al Black (Dark) have been confirmed to keep the rooftop vibe electric throughout the day - from chill-out sun dappled day time tunes, to dusky funk and late night beats.
Revellers will enjoy two complimentary cans of the newly released R!OT Rosé Spritz on arrival as part of the $25 ticket price. Hadiqa are keeping it simple with Moroccan themed eats available to purchase from the kitchen from 12noon - 10pm, with upgraded Lunch and Dinner tickets available to pre-purchase.
SpritzFEST Sessions Available:
Day (Noon-4pm): General Admission $25 + $2b/f, Lunch $55 + $2b/f
Dusk (5pm-9pm): General Admission $25 + $2b/f, Dinner $55 + $2b/f
Dusk (9pm-till Late); Free Entry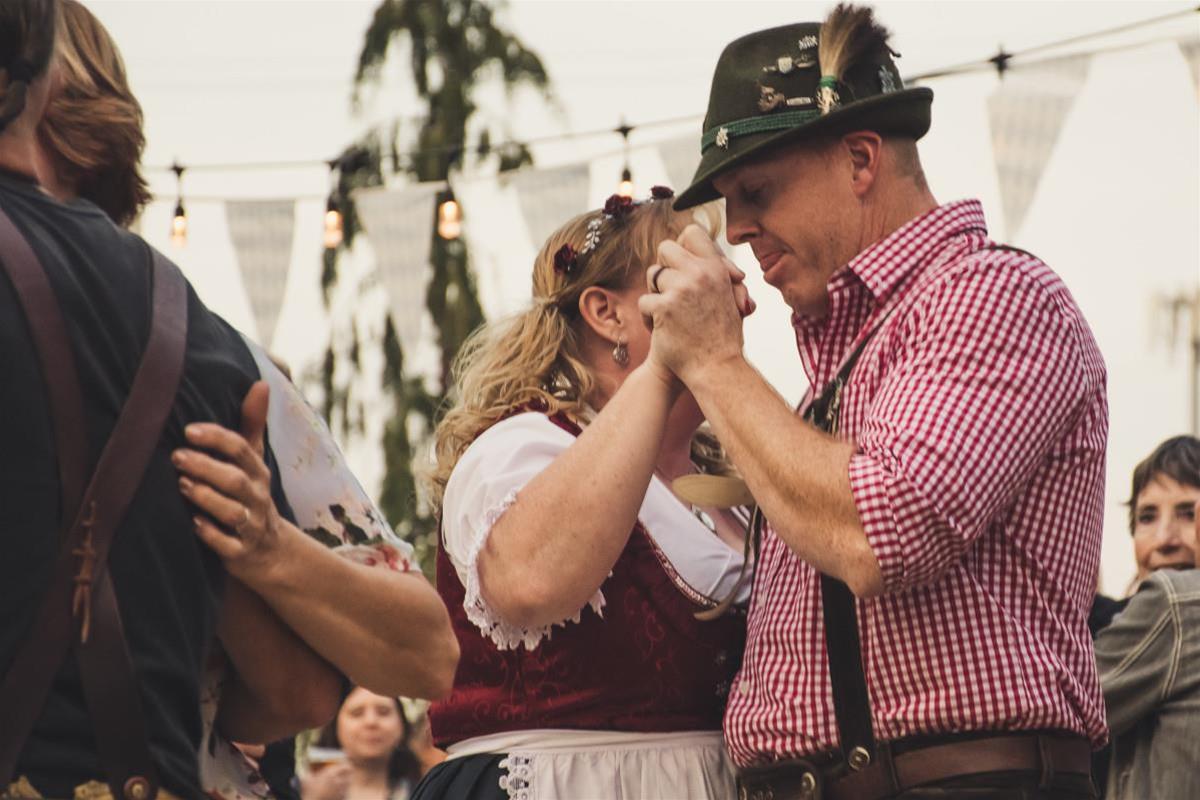 Come down to the Jurien Bay Oktoberfest and Family Fair and enjoy a day of sampling craft beer and boutique wine, browsing market stalls and food vendors, and enjoy the live band & laidback atmosphere
Dates:Oct 3
Time(s):11am - 6pm
Venue:Jurien Bay Sport and Recreation Centre
Details
Hosted By:Jurien Bay Men's Shed
Venue Address:1 Bashford Street, Jurien Bay
Ticket Price:$10 to enter the Oktoberfest beer and wine sampling area
Type:Community
Food & Drink:Beer,Festival,Wine
Description
Come to the Jurien Sport and Recreation Centre from 11AM to 6PM on October 3 2020 and enjoy a day of sampling craft beers and boutique wines. A $10 entry fee will get you an ID bracelet and your first crafted beer from talented brewers in the South West. You can then taste the finest beer in WA and boutique wines from the Margaret River region for $5 per drink.
The Family Fair involves a wide variety of market stalls; food vendors; information bays; an art exhibition; kid's entertainment; a major raffle and a live band!
The Jurien Bay Community Dog Show and Sheepdog Trials will also be held on the oval, starting at 10am - 4pm.
We hope to see many locals and tourists enjoying the day.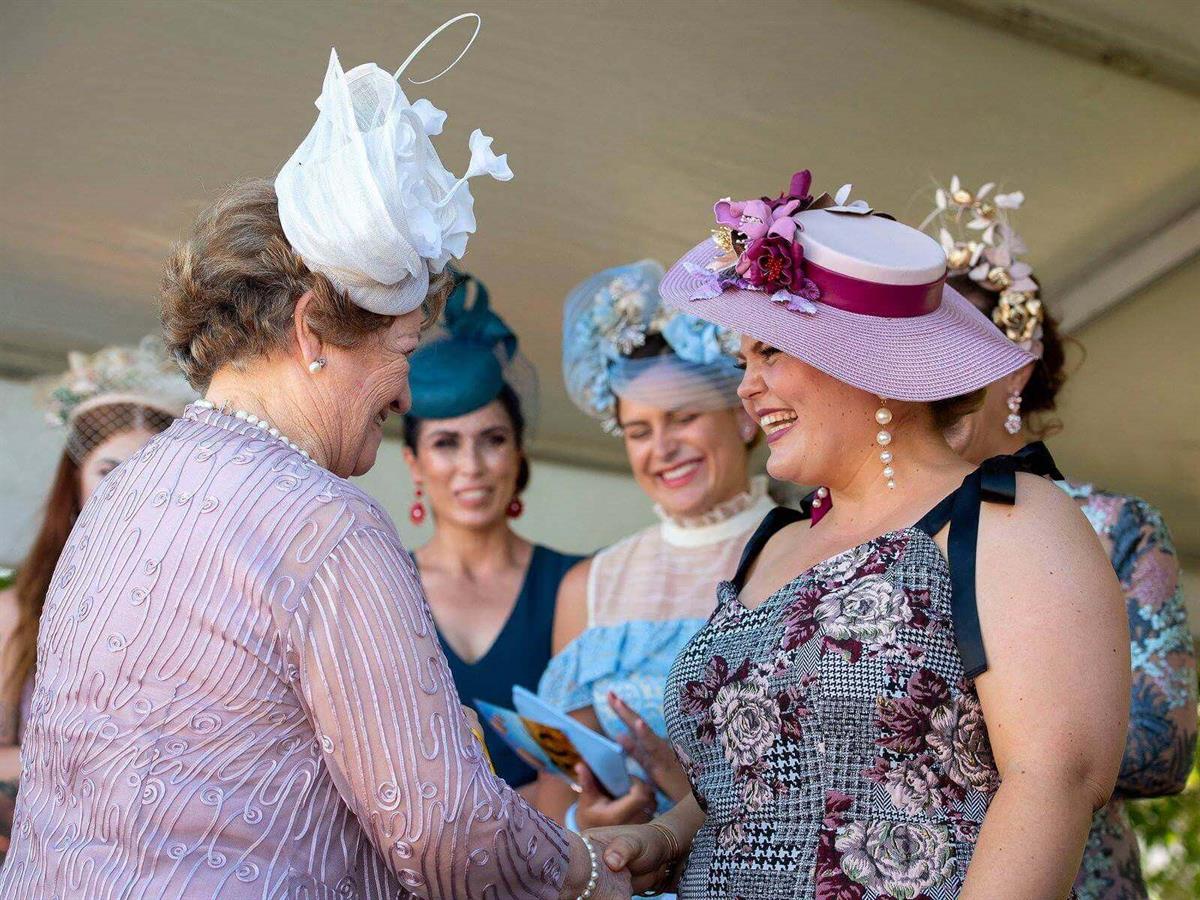 Get ready for a race day made just for you! Fashion Parades, Glorious High Tea, Live Music, Fashion Illustrator, Wine Tasting and WA Fashions on the Field Wheatbelt Regional Heat.
Dates:Oct 4
Time(s):Starts 10.30am
Details
Hosted By:Northam Race Club
Venue Address:175 Yilgarn Ave, Northam WA 6401
Ticket Price FROM:$49
Ticket price TO:$85
Food & Drink:Food Event
Other:Fashion
Description
Join in Fashions on the Field, enjoy our marquee hospitality or just come along for a great day out, full of racing action with your friends. Call the Northam Race Club to secure your high tea seating now!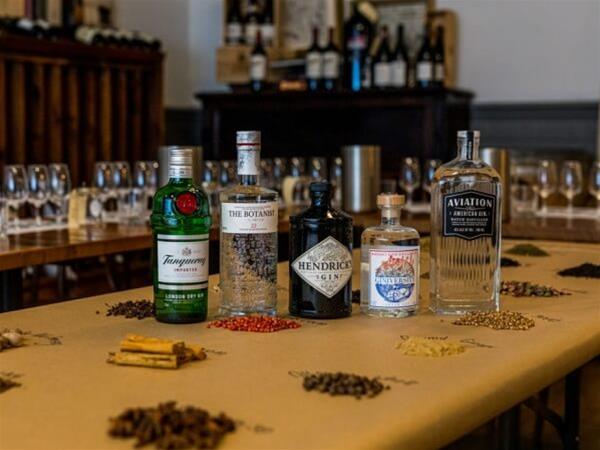 Mayfair Lane's 'Make Your Own Gin' class allows you to produce your very own bespoke Gin, whilst delving into the unique world of flavours and botanicals.
Dates:Oct 6 & 20
Time(s):6.00pm to 7.30pm
Venue:Mayfair Lane
Details
Hosted By:Mayfair Lane
Venue Address:72 Outram Street, Perth
Ticket Price:$65
Food & Drink:Spirits
Description
During the class, not only will you learn about the different varieties of gin, but you will get to taste a selection from around the world and learn how to make your very own gin at home! A good party trick to add to the collection!

Classes are around 1 1/2 - 2 hours long including share plates, a jar of your freshly created gin and a whole lot of fun!

Just $65 per person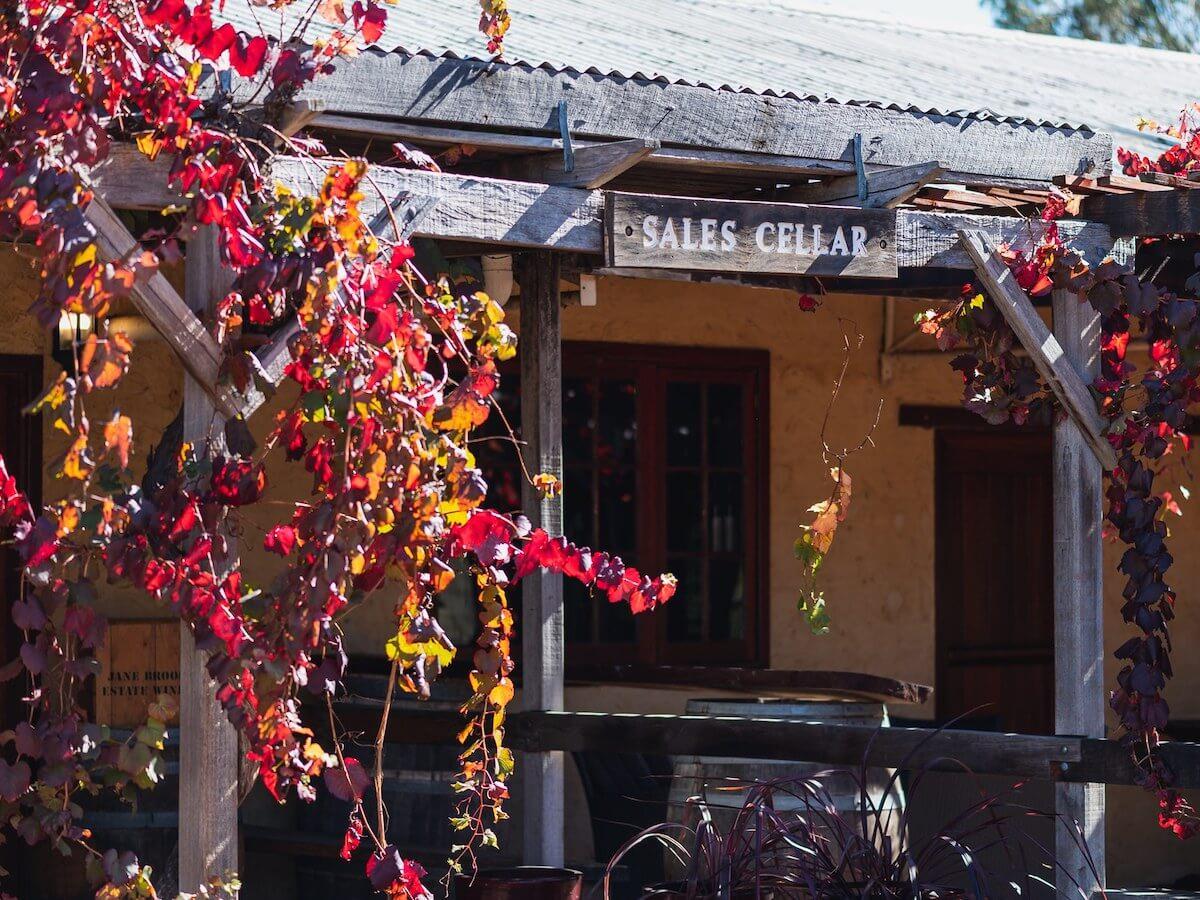 A night of wine-based fun and frivolity for all you wine tragics out there!
Dates:Oct 9
Time(s):6:30pm - 10:00pm
Venue:Sandalford Wines
Details
Venue Address:Sandalford Wines, 3210 W Swan Rd, Caversham WA, 6055
Ticket Price:$50
Type:Adults Only
Food & Drink:Winery Events
Description
Test your wine knowledge as we celebrate wine and all things special about the Swan Valley at this inaugural quiz night, coupled with wine-themed games and your opportunity to be among the first to taste the newly crowned 2020 Swan Valley Wine Show trophy-winning wines. Your ticket includes a glass of wine and two small plates.
Proceeds from this event will assist the not for profit Swan Valley Winemakers Association to support their work raising the profile of wines from the Swan Valley.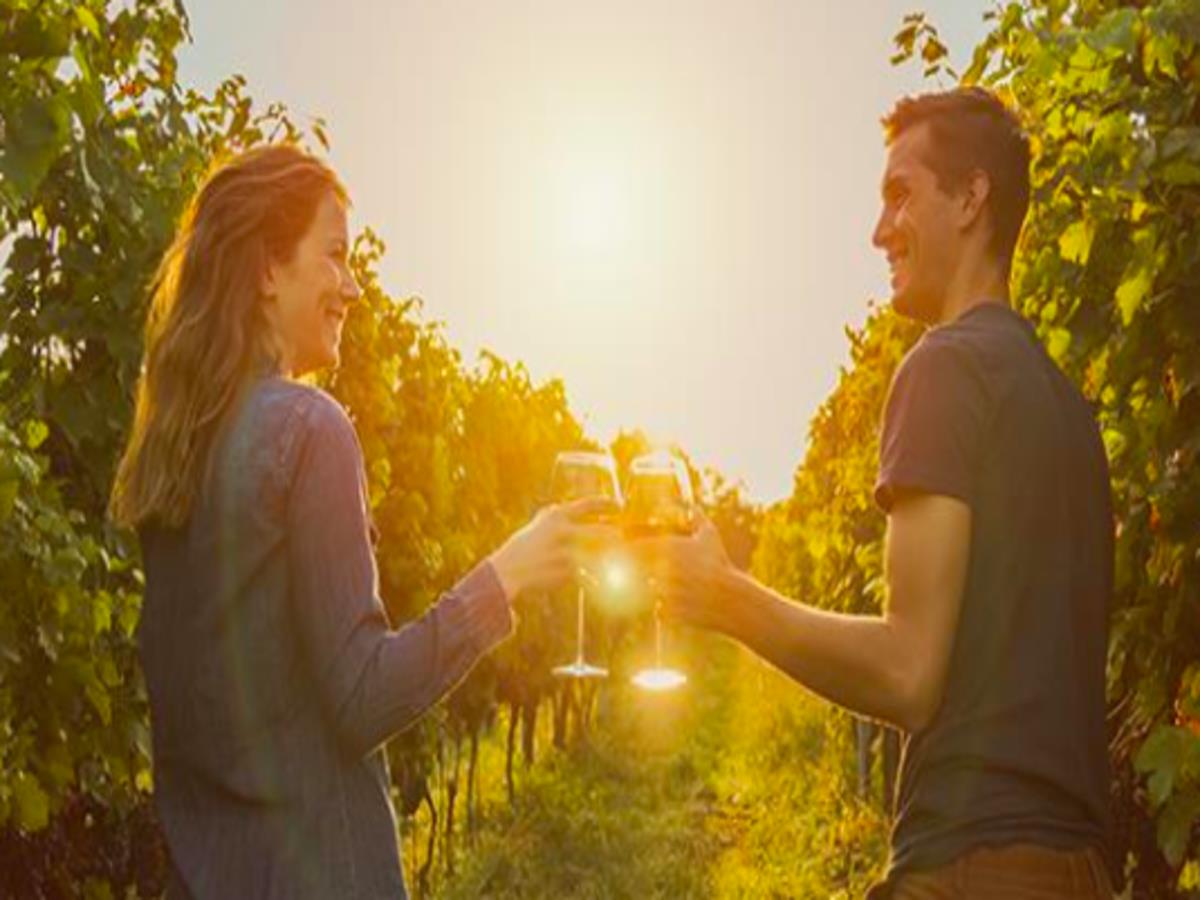 Get ready to eat, sip and play your way through at Entwined in the Valley, a weekend of delicious experiences in the Swan Valley.
Dates:Oct 9 - 11
Venue:Swan Valley
Festivals:All Festivals
Details
Food & Drink:Beer,Food Event,Wine,Winery Events
Hosted By:The City of Swan
Venue Address:The Swan Valley
Ticket Price:Free & Ticketed Events
Ticket Price FROM:$15
Ticket price TO:$150
Other:Arts & Crafts,Markets
Description
Entwined in the Valley is back with its most dynamic and delicious program of events yet!
Embrace spring weather in the Swan Valley at this three-day showcase of the Swan
Valley's unique offerings.
This year's Entwined weekend kicks off on October 9 with the inaugural Swan Valley Winemakers Association Quiz Night at Sandalford Wines.
Across the weekend of October 10 and 11, more than 25 venues and producers will open
their cellar doors, restaurants and grounds to offer activities and experiences not
available every day.
Taste, try and do something new. From bottomless brunches and long relaxed lunches to family fun and exclusive tastings, there's something for all ages and budgets.
New events include:
An afternoon of Beers, Beats and Bites at Mash Brewing
An afternoon of Bush Tucker, Sweet Treats and Native Teas with Dale Tilbrook at Maalinup Aboriginal Gallery
A Gourmet Adventure with the chance to fly through the air on the flying fox and high ropes usually reserved for big groups at Swan Valley Adventure Centre
Raclette Lunch in the Valley at Black Swan Winery
Returning events include:
Swan Valley Sisters Family Market Day
Make Your Own Nougat classes with Mondo Nougat
Food, Wine and Fun Fair at Carilley Estate
Entwined in the Valley markets at Ugly Duckling Wines
Sparkling Masterclass at Garbin Estate
Although the Swan Valley is Western Australia's oldest wine region, it also has a growing
reputation for making beer, cider and award-winning spirits. Entwined in the Valley this year boasts multiple chances to sample the spirit of the
moment, gin:
Harris Organic will present Organic Distilling in Action, with the chance to learn about organic vodka, gin and brandy
The multi-awarded Old Young's Distillery will host a Cheese and Gin Extravaganza with The Cheesemaker
The roaring 20s lands at Pandemonium Estate for the Swan Valley Gin Co's Swan Valley Speakeasy
Entwined in the Valley is a feast for the senses, with so many opportunities to enjoy delicious food, beverages and homegrown experiences you don't get every weekend,.
Located just 25 minutes from the centre of Perth, the Swan Valley is home to an
abundance of talented chefs, winemakers, brewers and purveyors of fresh produce and
artisan goods looking forward to helping you get entwined in all that the region has to
offer.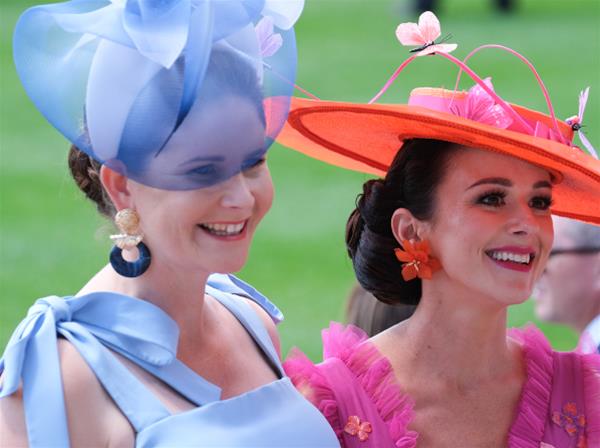 Put on your fanciest frock, your most elaborate fascinator and come and play at the opening day of Ascot Racing Carnival.
Dates:Oct 10
Venue:Ascot Racecourse
Festivals:Ascot Racing Carnival
Details
Venue Address:71 Grandstand Rd, Ascot WA 6104
Ticket Price FROM:$0
Ticket price TO:$16
Other:Fashion
Produced By:Perth Racing
Sports:Horse Racing
Type:For Kids
Food & Drink:Other
Description
Celebrate the start of the spring racing season in our exclusive cocktail event The Chute. It's the perfect place to soak up all the exciting racing action with plenty of atmosphere and excellent value food and beverage package complete with DJ entertainment.
The whole family can enjoy the beautiful Perth weather with activities to keep the young ones (and young at heart) entertained.