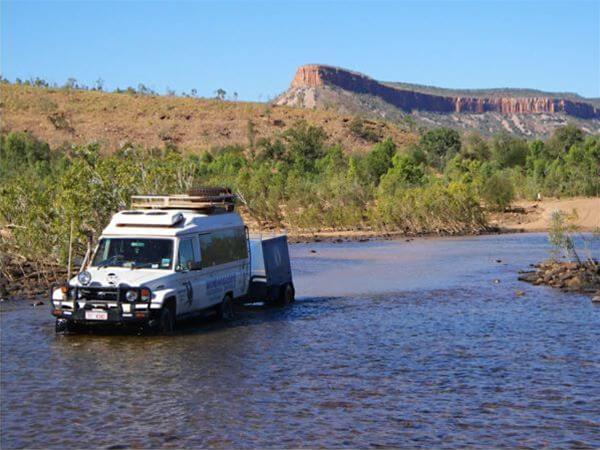 Wundargoodie Aboriginal Safaris
Wundargoodie invites you to experience one of the last great wilderness areas in the world
Type:Tours
Activity:Aboriginal Owned & Operated,Aboriginal Rock Art,Driving,Aboriginal Traditional Fishing
Suited For:Families,Kids (4 - 12),Teens (13 - 17),Adults (18+)
Details
Tour Locations:Kimberley Spiritual Experience, Wyndham, trek through Home Valley, Nulla Nulla, Oombulgurri, old Pago, Kalumburu and Kununurra.
Type:Tours
Suited For:Families,Kids (4 - 12),Teens (13 - 17),Adults (18+)
Description
Come, see the Kimberley through the eyes of the traditional owners as we share the ancient beauty, mystery and diverse culture of our people and their land.
Established in 1994 and with combined tourism experience that spans more than 40 years, Wundargoodie proprietors, Colin and Maria share a deep affinity for their homeland in the Kimberley and a passion for sharing the rich and ancient culture of their people.
Operating with involvement of their children. They can teach you about the ancient rock art of the Indigenous peoples of this amazing country. You can swim in beautiful, unspoilt waterholes, explore deep gorges and camp out under a million stars, while travelling in comfortable, air-conditioned 4WD vehicles.
Location