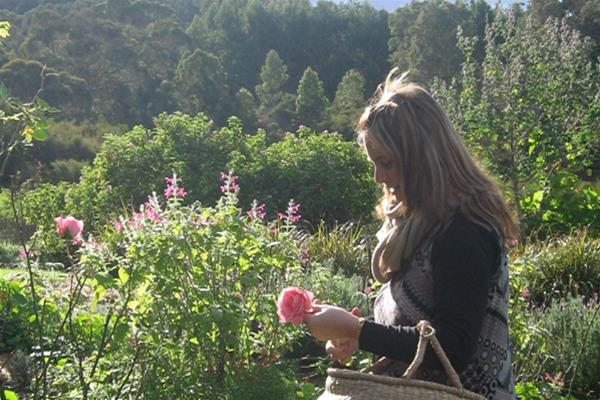 Wander through our herb gardens and essential oil distillery, and enjoy delicious food at the teahouse and our large range of gourmet preserves.
Open days/Times:Mon-Fri 9am-5pm
Activity:Farmer's Markets,Food & Drink
Details
Description
Thurlby Herb Farm is a special kind of business in a very special part of the world. Tucked away in the Southern forests of Western Australia, Thurlby grows herbs and manufactures soap for exclusive handmade products.
From simple beginnings as a family based business, Thurlby has grown into a successful company with an international reputation. Thurlby is the largest private employer in the Walpole district and our products are available in over 900 retail outlets throughout Australia, Europe and Asia.
If you are looking for a different kind of something for someone special, the Thurlby Gift Shop is a marvellous treasure trove featuring unusual gifts from around the world.
Many of our customers and visitors comment on the "beautiful smell of Thurlby". This is apparent when you walk into our giftshop, as the complete range of Thurlby natural handmade soaps and herbal products are on display and for sale.
For safety reasons, it is not possible to wander through our soap production area – however we have a 'viewing window' that shows the process.
Most visitors are amazed to discover this busy hub of creative productivity, the source of the internationally renowned Thurlby products, tucked away on a small dirt road in the quiet forests of North Walpole.
Hungry? Stay for a leisurely gourmet lunch, or maybe just freshly baked scones with homemade jams. Our creative foodies in the kitchen are passionate about fresh, local produce. Homemade cakes, good coffee and quality tea is essential for exploring the Walpole Wilderness! Our handmade preserves are also available to sample.
Wander through our peaceful display herb and cottage garden, which changes with the seasons.
Children are very welcome and love the open spaces of Thurlby to run around and play.
Open: Monday - Friday, 9am – 5pm (lunch service finishes at 3pm). Closed weekends & public holidays.
Directions: Thurlby Herb Farm is located 15km north of Walpole at 301 Gardiner Road, (off North Walpole Road).
Thurlby aromatherapy and herb products sell throughout Australia, New Zealand, Japan and Europe.
Location