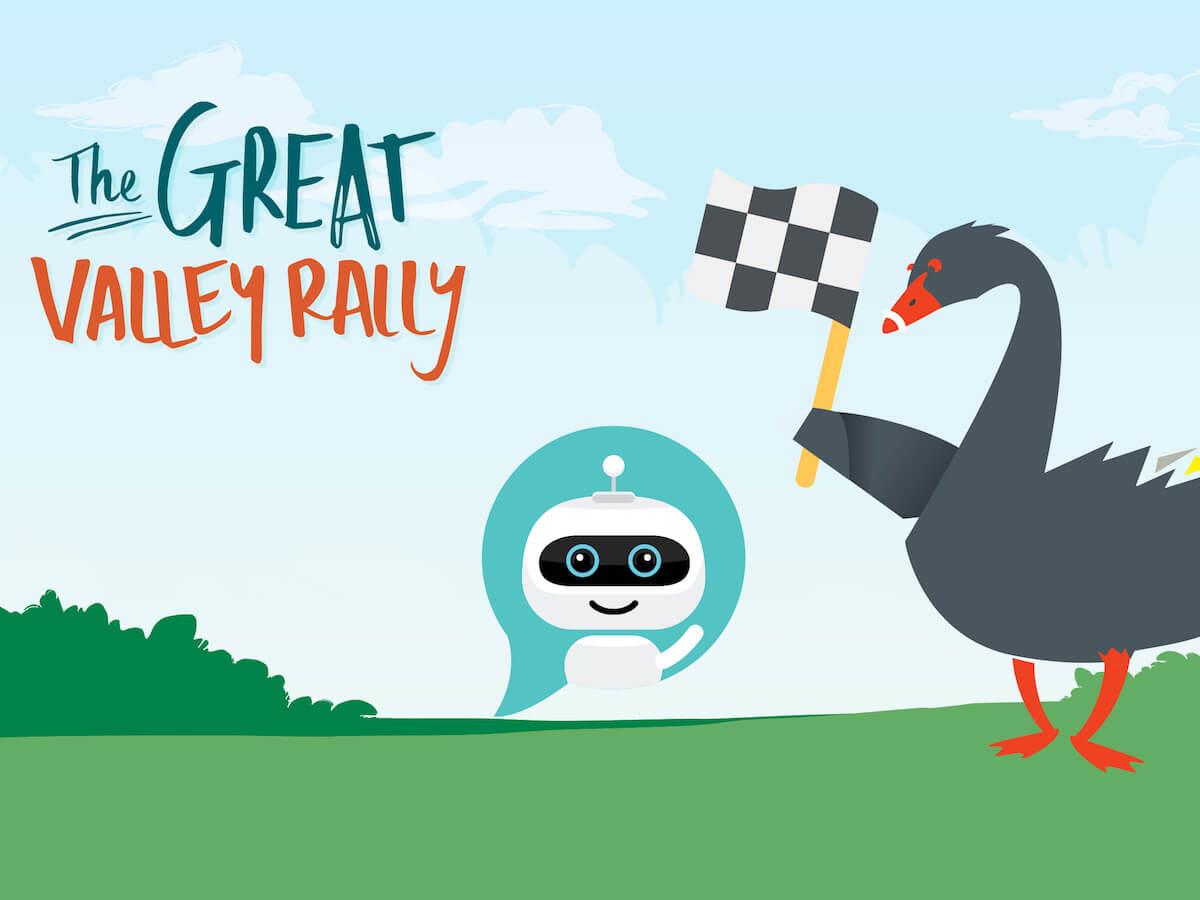 The Great Valley Rally
Designed for families with children aged 5 to 12, the Great Valley Rally is a thrilling treasure hunt following cryptic clues along a specific route through the Swan Valley.
Open days/Times:9am - 4pm
Tour Duration:3 Hours
Tour Price:Free
Type:Trails,Tours
Suited For:Families
Details
Tour Locations:Multiple Venues in the Swan Valley
Type:Trails,Tours
Suited For:Families
Open Days:Monday,Tuesday,Wednesday,Thursday,Friday,Saturday,Sunday,Public Holidays
Description
The Great Valley Rally starts at the Swan Valley Visitor Centre and takes around three hours to complete.
Participants follow Stirling the Black Swan's cryptic clues, along the way learning about local history, historic sites and indigenous culture.
They also get to see some of the Swan Valley's popular food and tourist attractions as they complete the clues.
There are two ways you can experience the rally:
- Online: Simply click on the button below and you'll be taken to Facebook Messenger to experience the new high-tech version of the rally, complete with digital-only special offers. From there, you'll be able to register the day you plan to do the rally and received further information on the next steps. Note: You'll need a Facebook Messenger account and mobile data to participate in the rally using this method.
- On paper: Download the clue sheet and track your way through the Swan Valley the old fashioned way.
Either way the Great Valley Rally is a fun family day out. There are plenty of providores to pick up picnic supplies from, or make a pit stop at one of the many cafes or restaurants en route. Don't forget to drop into the Swan Valley Visitor Centre to claim your certificate and free gift after completing your adventure.
Location
Address: Swan Valley Visitor Centre, Meadow St &, Swan St, Guildford WA 6055,Guildford,WA,6055
Phone: 08 9207 8899
Email: [email protected]