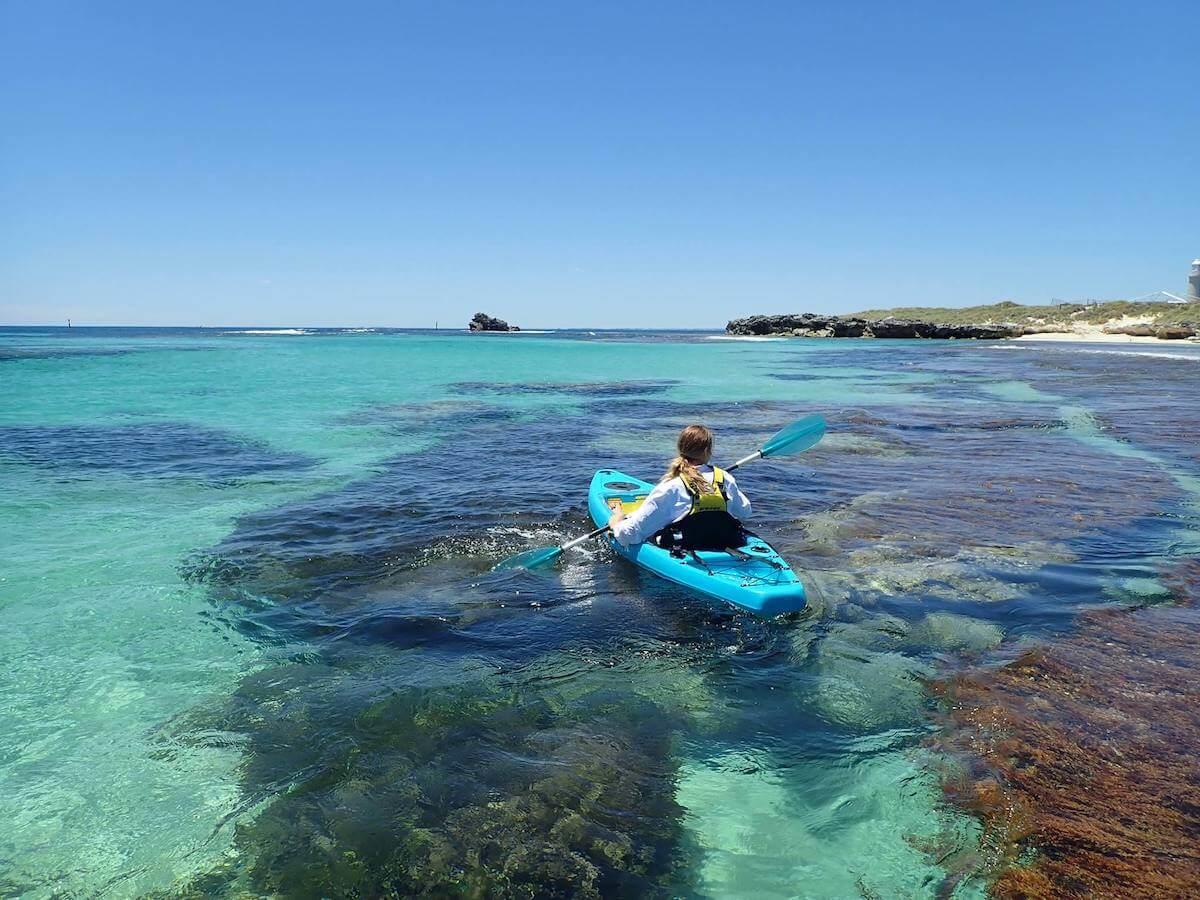 Rottnest Island Glass Bottom Sea Kayaking Tours
Experience Rottnest's pristine, crystal waters from above and below on a glass bottom sea kayaking tour.
Tour Duration:2 Hours
Type:Tours
Activity:Kayak/Canoe/Raft
Suited For:Teens (13 - 17),Adults (18+)
Details
Type:Tours
Suited For:Teens (13 - 17),Adults (18+)
Description
Your tour will start with a short bus ride to the calmest bay on the island at that very moment, before the guides unload the kayaks, fit everyone for a life jacket and we set off on an adventure!
Paddle into secluded bays, inaccessible to those on the land and too shallow for those on a boat. Even if you have been going to Rottnest for years, you have probably never seen it like this.
The clear floored kayaks also offer our guests a window into the world below. See colourful marine life, coral, and fascinating reef formations whilst staying (relatively) high and dry.
Our glass bottom sea kayaking tours are for those looking for an active, yet relaxed experience of the island. Yes, you will need your sense of adventure, but you do not need to be an elite athlete. If you have decent upper body strength and are capable of sitting in a small craft for 2 hours, then you can do this. Oh, and you should be able to swim too, just in case you fall in.
Related
Skydive Geronimo - Rottnest Island
Rottnest Island Free Guided Walking Tour
Rottnest Island Adventure Boat Tour
Charter1 - Luxury Sailing Catamaran Tours
Location
Address: Forrest Avenue, Rottnest Island,Rottnest Island,WA,6161
Phone: 0411 813 117
Email: [email protected]