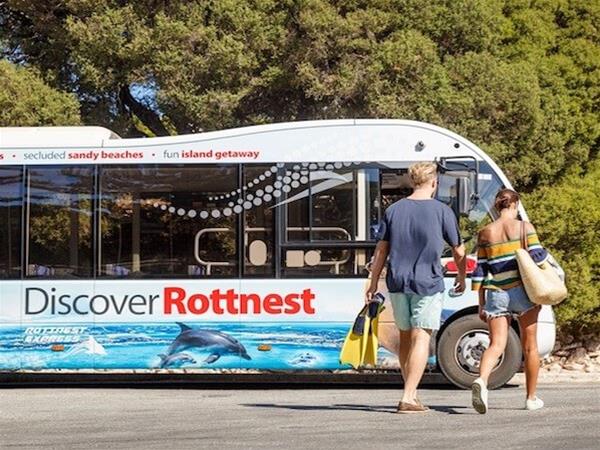 Discovery Tour
Explore the beauty and tranquillity of Rottnest as you relax in the comfort of an air conditioned coach.
Open days/Times:Everyday Morning Departure: 11:20am & Afternoon Departure: 1:50pm
Tour Duration:90 mins
Tour Price:From $25
Type:Tours
Suited For:Adults (18+),Seniors
Details
Type:Tours
Suited For:Adults (18+),Seniors
Open Days:Monday,Tuesday,Wednesday,Thursday,Friday,Saturday,Sunday,Public Holidays
Description
This 90 minute circumnavigation of the island takes you out to some of Rottnest's most spectacular locations and provides you with a complete interpretation of the island through passionate and knowledgeable crew. This tour provides insight into Rottnest's cultural and historical heritage, diverse wildlife and fauna and social heritage. You will also have a chance to step outside and have a stroll along the boardwalk at the majestic look-out point at West End.
Related
Skydive Geronimo - Rottnest Island
Rottnest Island Glass Bottom Sea Kayaking Tours
Rottnest Island Free Guided Walking Tour
Rottnest Island Adventure Boat Tour
Charter1 - Luxury Sailing Catamaran Tours
Location
Address: Main Bus Stop,Rottnest Island,WA,6161
Phone: (08) 9372 9730
Email: