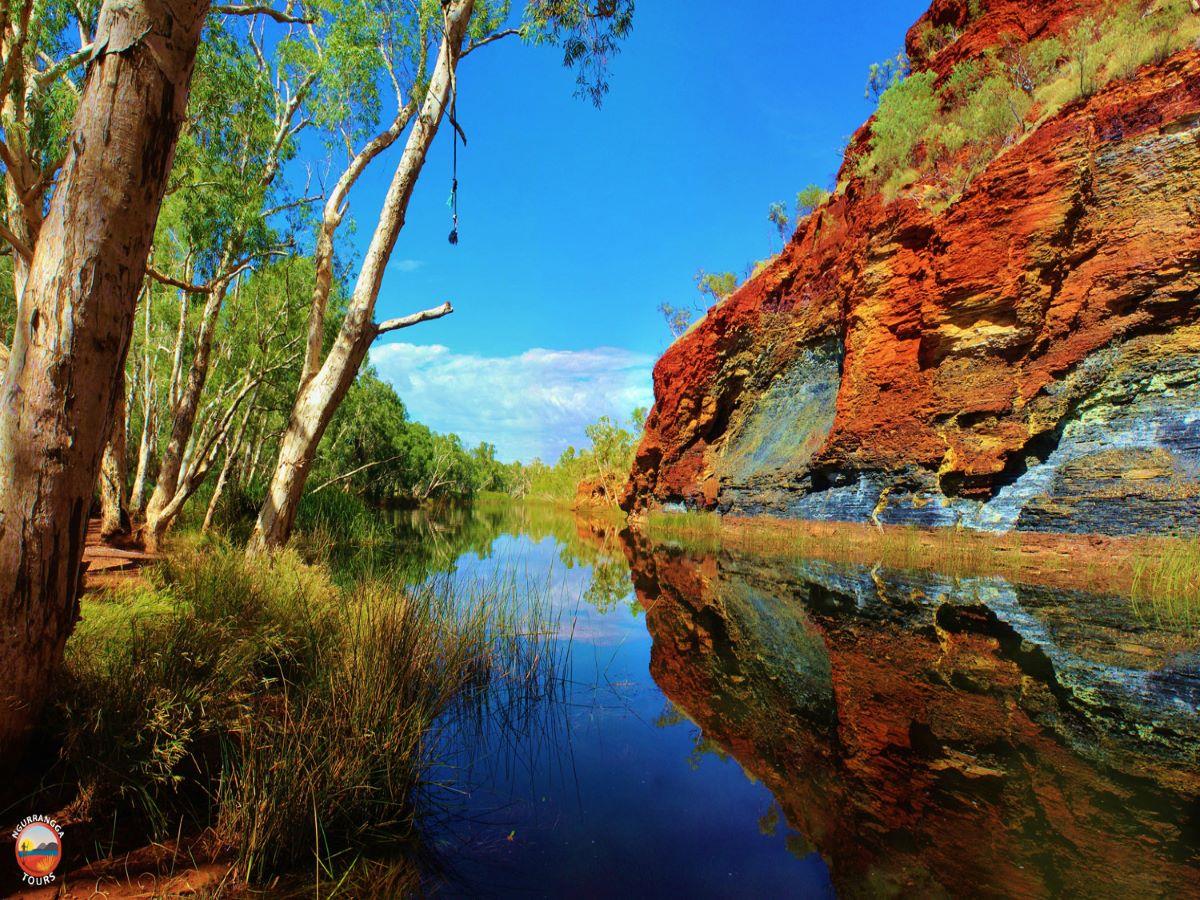 An immersive Aboriginal country and culture tour which showcases the beauty of the Pilbara region and its spectacular and unique rock art.
Course Duration:2 Hours
Open days/Times:8.00am to 12.00pm
Tour Price:Children 5+ ($80) ; Senior ($130) ; Adults ($160)
Type:Attractions,Tours
Activity:Bush Walking,Driving,Aboriginal Bushfoods,Aboriginal Rock Art
Suited For:Families
Details
Tour Locations:Murujuga National Park, Pick up can be arranged from Karratha Visitor Centre
Type:Attractions,Tours
Suited For:Families
Description
Mainly operating from Karratha, The 'Ngurrangga Tours' are a series of guided tours of the Pilbara, which were created to give visitors the opportunity to immerse and educate themselves in Aboriginal culture.
These tours offer visitors a unique experience, where they can learn about bush foods and medicines, as well as coming to appreciate and understand spectacular rock art through traditional songs and stories. Journeying through the Pilbara, you will be taken through Murujuga National Park to view the highest concentration of rock art anywhere in the world. The Rock Art Tour will give visitors the chance to view 1 million rock art images across the Burrup Peninsula and Dampier Archipelago, believed to be over 40,000 years old.
There are many tour options available, including the Rock Art tour, the Barrimirndi tour, the Bush Tucker tour and the 4WD Tag-Along tour, just to name a few. Some itinerary tours include camping in the bush and visiting some of the most breathtaking places to view the wonders of the Milky Way. The rich culture and passion for the sacred sites you will witness on 'The Ngurrangga Tours' will make it an unforgettable trip.
(Image Credits: Ngurrangga Tours https://www.ngurrangga.com.au/photo-gallery/ )
Location