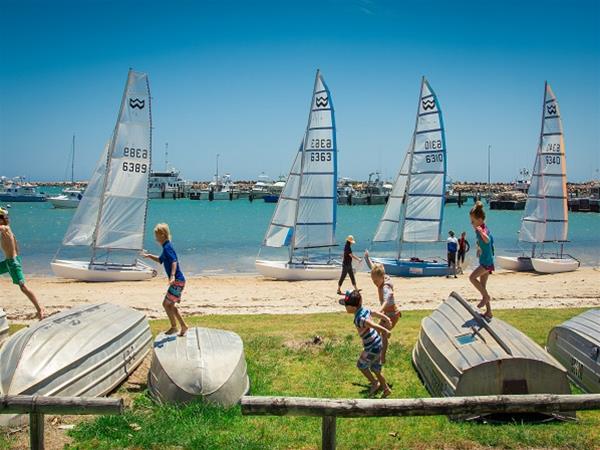 The Port Denison Marina is the perfect place to relax with the family in the sunshine, there's a fish and chip shop, a bakery, supermarket and a restaurant all near for any needs.
Type:Attractions
Activity:Fishing
Suited For:Families,Seniors
Details
Type:Attractions
Suited For:Families,Seniors
Open Days:Monday,Tuesday,Wednesday,Thursday,Friday,Saturday,Sunday,Public Holidays
Description
The Port Denison Marina is home to a rock lobster fishing fleet. Enjoy the buzz of activity that characterises the marina by lazing back on the grassed foreshore, which comes complete with barbecues, shady seating areas and children's playground.
Along the foreshore you can also find the Ship Wreck Walk and learn about the history of Port Denison.
Related
Aqua Jack Fishing Charters
Location
Address: 120 Point Leander Drive,,Port Denison,WA,6525
Phone: +61899271404
Email: [email protected]