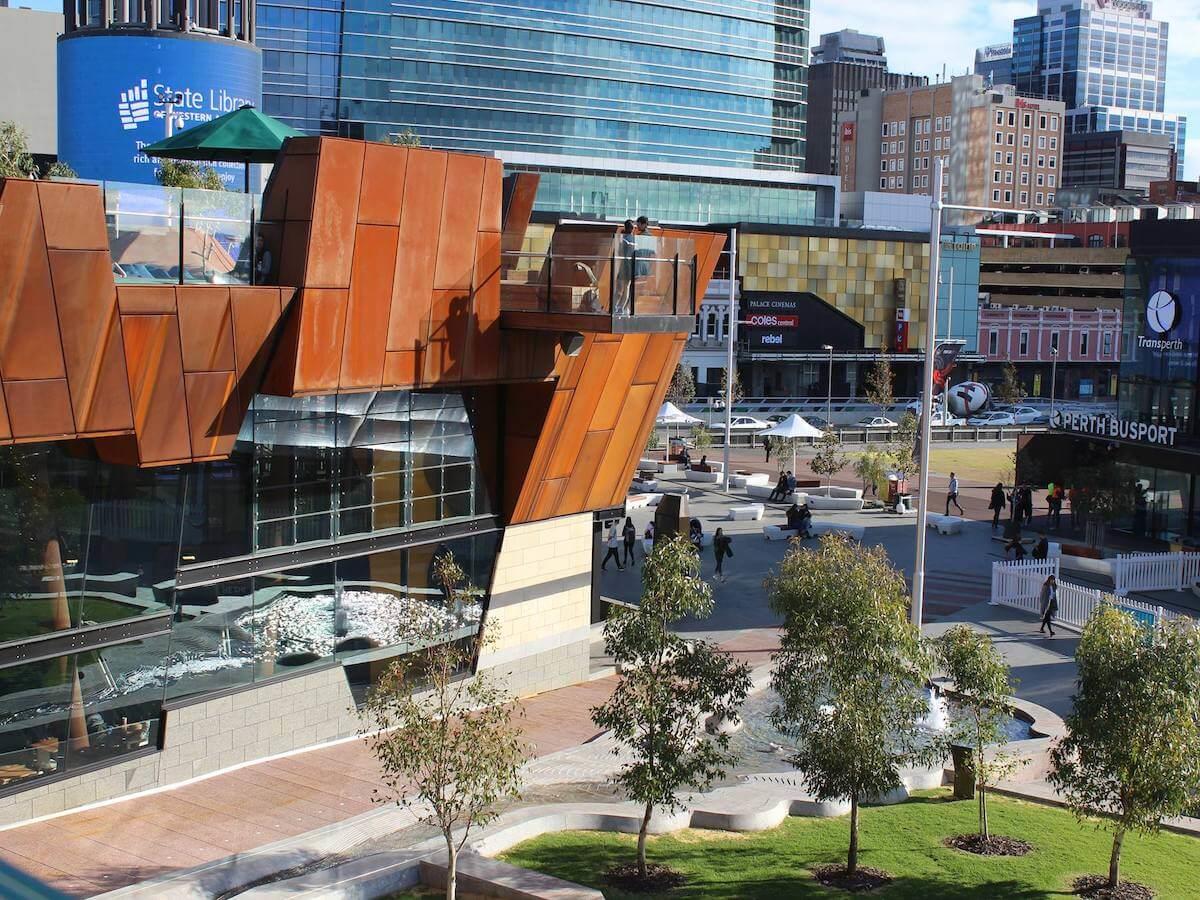 Yagan Square
Yagan Square is a place to meet, connect and experience Western Australia's culture, heritage and landscape in the heart of Perth city
Wheelchair Access:Yes
Activity:Food & Drink,Entertainment precinct
Details
Open Days:Monday,Tuesday,Wednesday,Thursday,Friday,Saturday,Sunday,Public Holidays
Description
Located in the heart of Perth's CBD – within the arms of the Horseshoe Bridge – Yagan Square is one of the city's most popular community, meeting and celebration places.
The square offers a range of experiences - from green spaces and wildflower gardens, to a children's play space and engaging public art. Sample some of the best Western Australian produce in the Market Hall or Horseshoe Lane, or head outdoors and enjoy cultural programs, digital art and light shows on the Digital Tower and canopies.
The square, which is named after prominent Noongar leader Yagan (c1795-1833), reflects Aboriginal culture and offers an insight into Whajduk history.
Yagan Square is part of MRA's Perth City Link project.
Food and beverage vendors:
The Shoe
Fish Boss
Henry Little
Perth Gourmet Trader Deli
Honey I'm Home Produce
Big El's X The WKND
Soul Provider Catering
Ahi Poke
Hiss and Smoke
Troublemaker Burgers
Shy John Brewery and Yum Cha
Street Eats Eatery
Wheat St
Sue Lewis Chocolatier
Jersey Jack Gelato
The Honeycake
Lena Lu
Primal Pantry
Plus pop up vendors
Related
Shy John Brewery & Yum Cha
Location
Address: Yagan Square, Corner Wellington Street and, William St,Perth,WA,6000
Phone: 6557 0700
Email: [email protected]