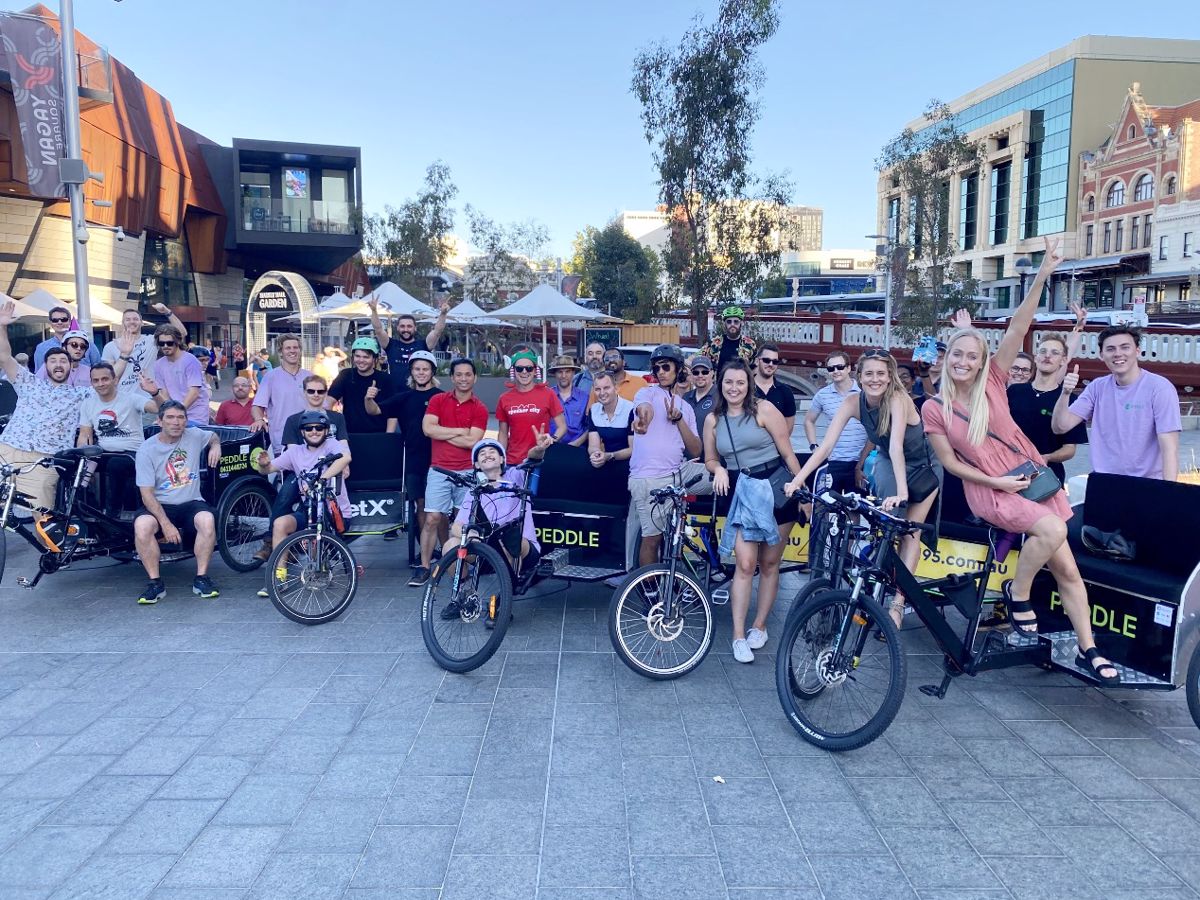 Peddle Perth Taxi Tour & Team Building Activities
Peddle Perth offers great corporate events, team building activities, staff parties, small bar tours and scavenger hunt tours. Our Perth tours are the best option for corporate bonding in Perth.
Open days/Times:Friday & Saturday 5pm - 3am
Tour Duration:1.5 hours
Tour Price:60
Wheelchair Access:Yes
Type:Tours
Activity:Food & Drink
Suited For:Families,Adults Only,Adults (18+)
Details
Tour Capacity:70
Tour Locations:Yagan Square
Type:Tours
Suited For:Families,Adults Only,Adults (18+)
Open Days:Saturday,Friday
Description
# Team Building Activities, Corporate Events & Staff Parties Peddle creates unique tours of Perth. Exciting bar tours, Scavenger Hunts, lights Tours, staff parties & team building activities in Perth. With Peddle you can visit the best small bars in Perth with your team and enjoy Perth corporate bonding activities and work Christmas parties. Peddle Perth tours are exciting adventures around Perth that will create happy lasting memories for your friends and colleagues. Peddle also operates a pay as you value rickshaw taxi service on weekends in the Perth CBD. Peddle Perth also offers mobile billboard advertising on our rickshaws which get massive attention in the CBD. Get in contact to see how you can make use of this unique advertising opportunity in Perth. If you're looking for the best small bars in Perth, romantic date ideas in Perth or things to do in Perth. Look no further than Peddle Perth Tours.
Location